9 steps to preparing for parenthood
Parents-to-be often have strong feelings about child care issues.
In many cases, those beliefs lead to disagreements, says Marjorie Greenfield, author of "The Working Woman's Pregnancy Book."
"Sometimes they each assume the other parent feels exactly the same, and they may not," says Greenfield, who is also an associate professor of obstetrics and gynecology at the University Hospitals Case Medical Center in Cleveland.
Expectant parents may differ over who should care for the child and how much each parent will work. It's best to sort out these issues before the baby arrives, Greenfield says.
Following are nine things expectant parents can do to make pregnancy and the first years of parenthood less bumpy.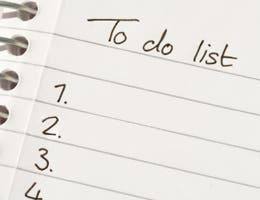 Month 1: Make a list of financial priorities
Is extended time at home with the baby key for you? How about a pricey or exclusive day care center?
Determine the goals you're looking to accomplish by the time the baby arrives. Being on the same page with a partner is the key to a smooth pregnancy and first year of parenthood.
"Communication, clarification of values and negotiation may play out here just as they do in other aspects of a relationship," Greenfield says. "The more the couple talks ahead of time, the better they can anticipate the glitches."
However, keep in mind that these goals might change as the pregnancy progresses, says Jennifer Lane, a Certified Financial Planner and president of Compass Planning Associates in Boston.
"Oftentimes people, after being home with their baby — they thought they wanted to go back to work earlier, but now that they've been home for a while they would like to stretch their maternity leave," Lane says.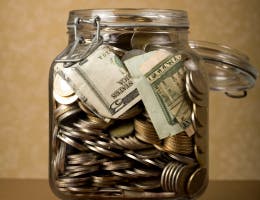 Month 2: Start saving now
Many new parents want to stay home during the first weeks or months following their baby's birth. If this is a priority, start saving now for the financial hit that will come from having just one source of income (or none, if both parents stay home) coming in.
"Kids are way more expensive than people think," Lane says.
"The diapers, the formula, the baby food, the extra takeout because you haven't had any sleep and you need to not cook tonight — those are expenses that come up."
Don't expect Uncle Sam to defray those costs, Greenfield says.
"A lot of people think, 'Family Medical Leave Act — you get three months off,'" Greenfield says. "But people don't realize that's three months without pay. Most people can't afford that."
Lane recommends expectant couples begin living on whatever their income will be while Mom is out of work. Put whatever savings are leftover into an emergency fund.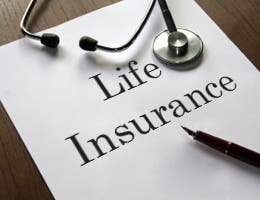 Month 3: Bump up your life insurance
Expecting parents should have life insurance adequate to support their new family member in the event of a tragedy. Taking care of this early in the pregnancy will ensure your family is protected through the sometimes dangerous process of birth, Lane says.
Acting early also might save you cash.
"Some women have health issues later on in the pregnancy dealing with diabetes or other pregnancy-related illnesses, and the insurance companies might want to charge you more premium," says Lane.
Both spouses need life insurance, even if one isn't currently working or plans not to return to work. If the stay-at-home parent dies, the other spouse will need additional funds to secure child care, Lane says.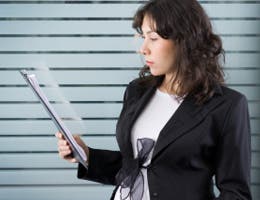 Month 4: Quietly explore employer benefits
Find out what is and isn't covered by your employer during the birth and after. If both parents are working, it may make sense for one parent to cover the child's health care by exercising a company medical plan's one-plus-one option, if it's available. A one-plus-one option allows an employee to extend health insurance coverage to another person.
"If both parents are working, one parent might have a one-plus-one option, so they'll take the child, because sometimes that's less expensive than a family option," says Lane.
When interacting with your human resources department, it might be smart to play your cards close to the vest. Human resources workers aren't bound by the Health Insurance Portability and Accountability Act. That means your good news might reach management before you intended.
"When you're going around asking about maternity leave benefits, in some jobs you need to do that pretty quietly because there may be some judgment toward you," Greenfield says.
Also, find out when your open enrollment period takes place. If the open enrollment period happens during your second or third trimester, it may make sense to go ahead and sign up for a health or child care FSA at that time, Greenfield says.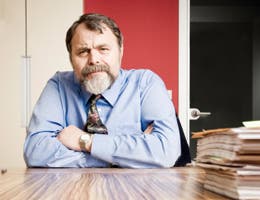 Month 5: Tell your boss the news
Sometime during the second trimester, tell your boss about the pregnancy.
Don't expect simple congratulations when you break the good news. Your pregnancy's effect on the workplace may be first and foremost on your boss's mind, Greenfield says. Be prepared to answer questions about your plans during and after the pregnancy.
How should you decide what those plans should be?
"Look at the senior women in your field, and look at what kind of careers they have and what they did when their kids were young," Greenfield says. "You don't have to reinvent the wheel."
Offering to train a replacement or otherwise smooth the transition to a temporary or permanent substitute can help protect your relationship to the employer.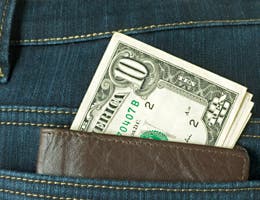 Month 6: Estimate out-of-pocket costs
Check with your health insurance plan to see how much of the anticipated cost of pregnancy and delivery will be covered by insurance, and how much will be out of pocket, Greenfield says.
"A lot of insurance plans have co-pays," Greenfield says. "Or, there's a percentage that you pay, and so there's substantial out-of-pocket expenses with most hospitalizations now and often with the office care as well."
For example, some insurance plans cover mainstream costs associated with cesarean sections or epidural anesthesia, but may leave patients to pick up the tab for less common costs such as doula fees or home births.
Other plans may have substantial co-pays figured as a hefty percentage of a procedure's costs.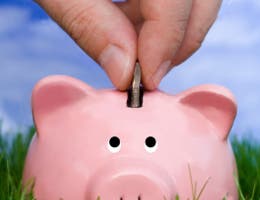 Month 7: Start a savings account for the baby
Many women host baby showers early in the third trimester. Many expectant mothers find that additional baby accessories and gifts aren't needed, especially if this is the second or third child.
Instead, says Lane, ask for financial gifts that can be used to fund a savings account for the child.
"Tell your family members, 'We've got this savings account set aside and when the baby's born, we'll put that money in a college account for them,'" Lane says.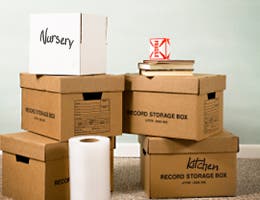 Month 8: Ignore the urge for a bigger home
Many expectant couples seek a new "nest" for their child and begin looking for a bigger home. Unfortunately, this instinct often steers people in the wrong direction, Lane says.
"Kids are really small to start with, and one thing that parents do is they overthink that and overbuy," says Lane.
Finding a new place to live and moving can create unnecessary stress during an already stressful time. So, it may be better to wait until the baby comes and then reassess your living situation.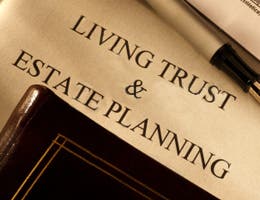 Month 9: Create or modify a will
One of the most overlooked tasks for expectant couples is creating a will that lists who the child's guardian will be, says Lane.
What does that involve?
"Just a basic estate plan: will, power of attorney and health care proxy," Lane says.
She urges expectant parents to finish this paperwork prior to the child's birth.
"Because once the baby comes, (parents) get consumed with it," Lane says. "I've talked to clients that had to put off getting the estate plan done until the kids are in college … at which point it's lost a lot of its value."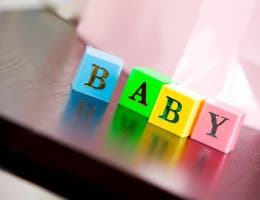 More help for new parents
Following are some stories that can help protect your wallet during parenthood: