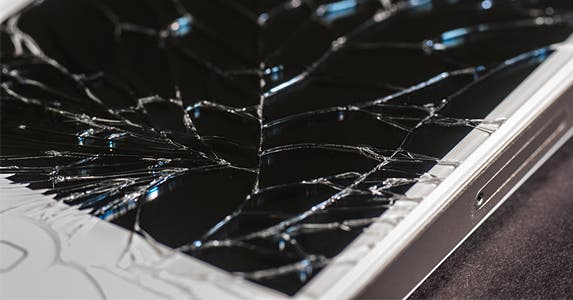 You broke the phone how?!
Ever drop your smartphone into a sink full of water or watch it fall to the floor, shattering the screen as it smacks the ground?
You're far from alone. According to a 2014 study conducted by ZAGG, a mobile phone and tablet accessory maker, 48 percent of smartphone users at the time were calling, texting and browsing with a damaged smartphone.
Scratches were the most common damage reported, and more than a third of the time, a dropped phone was to blame. But sometimes phones break in less pedestrian — and sometimes hilarious — ways.
We talked to two experts who have seen it all: Ash Darwish, chief operations officer for WSA Distributing, a San Diego-based company that distributes wireless handsets and accessories; and Jessica Hoffman, global head of communications for SquareTrade, which sells consumer electronics warranties.
They combed through their companies' return and warranty claims. Here are their best — and worst — stories.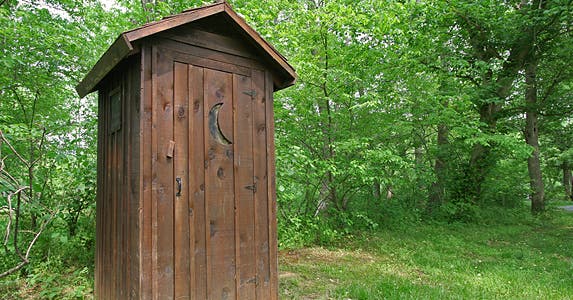 Flushing it out
Dropping your phone in liquid is a common way to ruin it, although some soaked situations stink more than others. According to ZAGG, 6 percent of all smartphone users who damaged their phones did so by dropping them in the toilet.
For Darwish, a former employee of LG, one customer stood out to win his "grossest story" award.
This owner dropped his phone in the pit of an outhouse — and went into the pit to retrieve it. Then he mailed the phone back to the manufacturer thinking it could be salvaged. "Needless to say, (the phone) never went anywhere beyond the counter," Darwish says. "No one wanted to really touch it."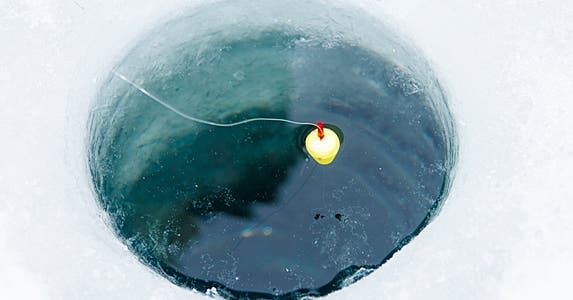 It's cold down there
"We have our phones everywhere," Hoffman says. That means some phones get damaged in some very interesting places.
When it comes to phones falling into a watery grave, that final resting place might be a bathtub or the bottom of a swimming pool. But one of Hoffman's favorite broken phone stories involves a much colder body of water. A smartphone owner was ice fishing, and when he put his line through the hole in the ice, his phone went with it.
"It was in his pocket," she says. Until it wasn't. He fished the phone out of the water before the fish got it.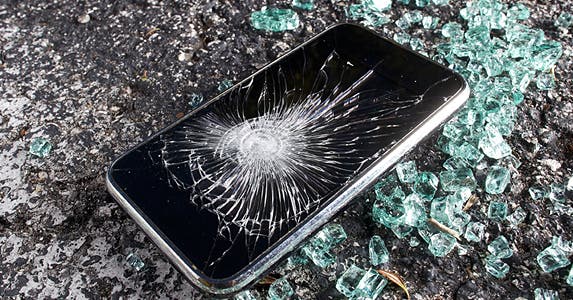 Call you from the road
Our newer, sleeker, smartphones might slip into our pockets and purses easily, but they can't always take a long fall and survive, says Darwish. Although drop tests performed by SquareTrade have shown the newest phones are tougher to break, their thin designs can't mask every vulnerability.
"Unfortunately, today, the race to make the sleekest phone has gotten to a point where they cannot support the LCD screen," he says. "A 5 1/2-inch screen is so thin, they cannot give that (screen) enough support to survive impact."
One trip most phones can't survive: one off the roof of a car. Darwish says a forgotten phone is one of the most common causes of breakage involving a car. "If (the car goes) beyond 20 mph, that phone goes flying."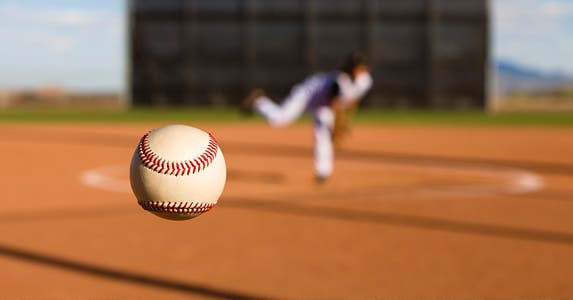 Watch those sports injuries
This one seems obvious. Balls and bats and flying body parts end up breaking a lot of phones. SquareTrade once received a damage claim on a phone broken by a 90 mph pitch. (Yes, the batter had his phone in his pocket.) Runners who carry their phones are known to damage them with their sweat.
But you don't need to be in the game to do damage. Being a spectator can be hazardous to your phone, too.
"Sometimes people are live-streaming the game on their phone, and they take it to the bathroom," Hoffman says. Then a truly un-athletic feat occurs.
The company has also received claims for phones dropped in big-game munchies — with spinach dip presenting the most common danger, according to a SquareTrade study conducted before this year's Super Bowl.
And then there's what Hoffman calls 'throws' of passion, whether they're mad or really excited. And if your team's fortune rises or falls, your phone could, too, in a moment of excitement.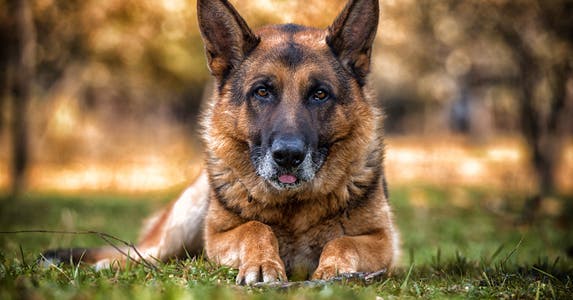 Tasty side dish
Darwish has a favorite broken phone story. It involves his friend and a backyard party.
"He was at a barbecue and let his son use the phone," Darwish says. The son, being a teenage boy, didn't wash his hands between eating and handling the phone. He coated the gadget in sauce and the smell of smoked meat. So when the kid put down the phone, the hosts' German shepherd seized it and gobbled it up faster than you can say "baby back ribs."
"He didn't even bother to return the phone," Darwish says of his friend. "He didn't see a reason." There wasn't much left to turn in.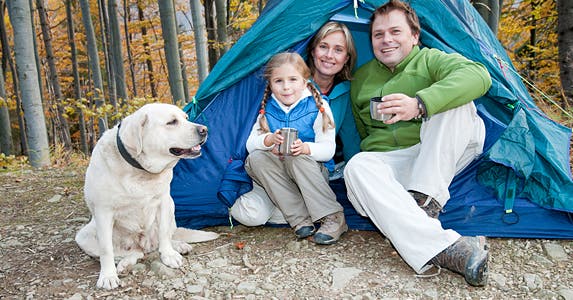 Marking territory
Dogs can be possessive about phones if they see the devices as something linked to their owners, says Hoffman. SquareTrade has seen phones that were damaged because a dog licked or bit it. "It's there and it smells like their owners," she says.
But dogs can become jealous of the device, too, she adds. "If the owner is on it and not paying attention to them, they can create all kinds of mischief."
Dogs can get revenge in a lot of ways. Her favorite story: When a family dog urinated on the phone while its owners were on a camping trip. The family certainly got the message.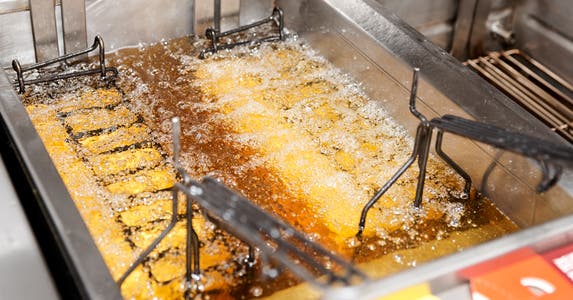 I'd like fries with that
Workplace accidents that damage cellphones aren't unheard of either. You'd expect someone like a construction worker, plumber or park ranger might have a mishap.
But phone hazards abound in all kinds of occupations. One SquareTrade customer worked at McDonald's and dropped the phone in the deep fryer.
"When I saw that, I wanted to know if it was cradled in the crook of the shoulder with the neck, or in their hands," Hoffman says. "How did it get there?"
A deep fryer can fry a phone, but so can heavy chemicals. Another SquareTrade customer worked in a lab. Scientists may be smart, but this one was also clumsy. During an experiment, someone accidently dribbled 200 milliliters of sulfuric acid onto the phone, leaving it to the same fate as the phone in the deep fryer.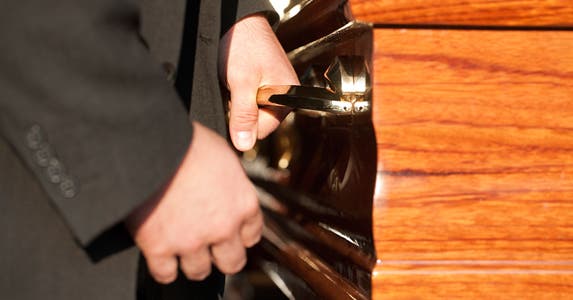 You can't take it with you
The dead no longer need to use a phone, but they can still break one. One SquareTrade customer filed a damage claim after returning from a funeral.
"He was carrying a casket at a funeral, and the corner of the casket hit the phone and cracked the screen," Hoffman says.
"Five years ago, we never would have seen something like this," she adds. "But we have our phone everywhere, some of us when carrying a casket. We always have our phone. It follows our life experience."