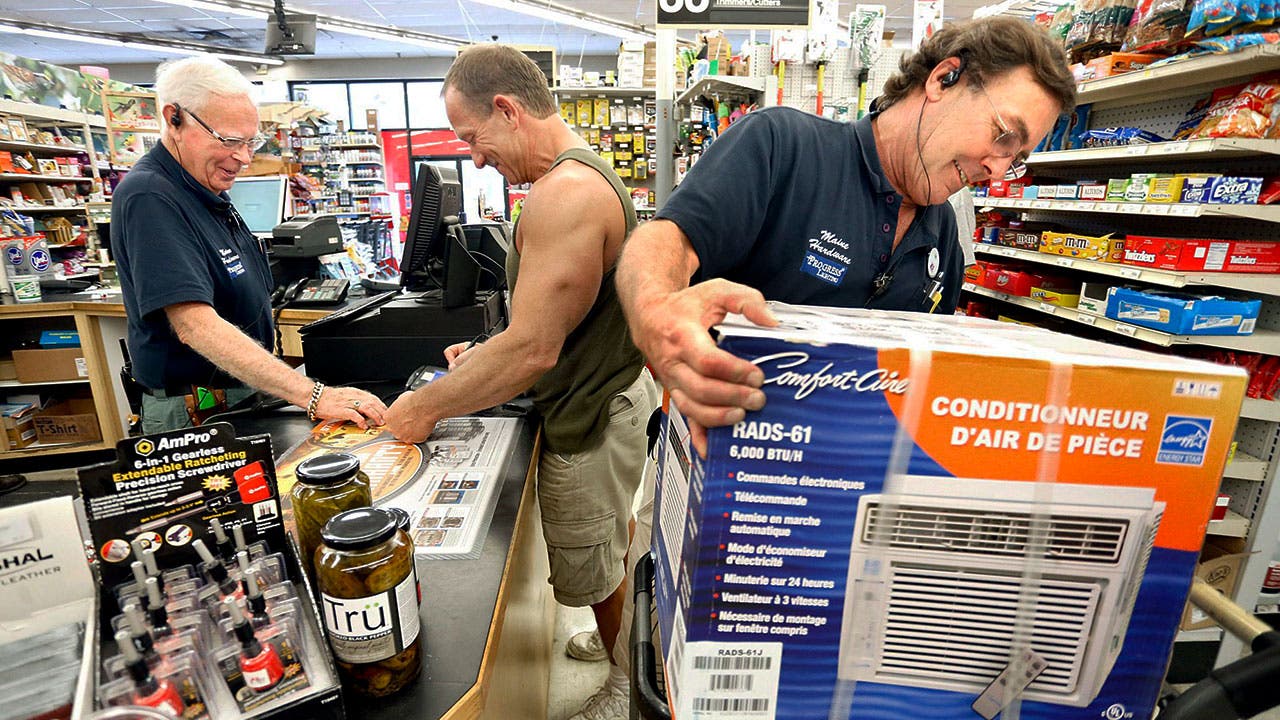 When temperatures are rising, and your window air conditioner can't keep up, you'll likely find yourself weighing the cost of central air.
With a system throughout your home, you won't have to squeeze into that one room with the window unit. Nevertheless, installing central air can be a hefty investment.
How much does it cost for central air?
Cost of central air vs. a window unit
The average cost to install a window unit air conditioner is $130 to more than $600, with some reaching $800. Prices vary based on brand, power level and efficiency.
Installation runs $50 to $70 per hour, with the job taking less than 2 hours.
Installing central air conditioning can cost $3,000 to more than $10,000, with the labor component running $300 to $400.
What is the cost breakdown?
When asking how much it costs to install central air, the second question is often why it costs so much.
The cost will include fees to the contractor or subcontractor for installing electrical components as well as running ductwork if necessary.
To be sure, installing an air conditioner is not a do-it-yourself project because of the electrical work involved.
Most homes with a furnace will have adequate ductwork. Even so, central air installers might need to replace leaky components or modify them to fit the new system. The national average for adding ductwork to a home is about $2,000.
What factors play a role in installing central air?
Adding a central air conditioner to a home can be a challenging undertaking, with a variety of factors coming into play.
A heat-gain calculation is necessary. This calculation done by the contractor will determine how much heat is likely to build up in your home based on its size, the insulation in the walls and attic, and the type and number of windows.
With the heat-gain information, the contractor will determine the size that's right for your home. An oversized unit that cools the air too quickly and cuts off sooner will limit the amount of moisture removed from the air. An undersized unit will struggle to cool rooms during the warmest time of the summer.
The efficiency of the unit also matters. The higher the seasonal energy efficiency rating (SEER) is, the more efficiently the system is. By law, it must be at least 13. A higher efficiency can lower the overall cost.
Why installing central air conditioning makes sense
Other than keeping you cool over the summer and over longer periods in the southern U.S. There are other benefits of central air for homeowners:
Central air is quieter because the compressor and fans are outside the home.
It does not obstruct the view outdoors like a window unit can.
You can choose highly efficient and zoned systems. These allow you to control the temperature in different rooms of the home.
They help to remove pollen, lint and allergens from the air, which can help to keep the air healthy.
They also help in keeping moisture levels under control, which translates to less risk of high humidity and mold.
Conclusion
When asking how much it costs to install central air, homeowners will need to obtain a quote from a contractor to get a breakdown of estimated costs.
To make sure you can pay for central air, ask the contractor to provide a free estimate for the work. That can help you to determine whether you should go ahead with central air installation or default to a window unit.
For some, getting a loan for a central air unit may be worthwhile. Learn more about home improvement loans at Bankrate.