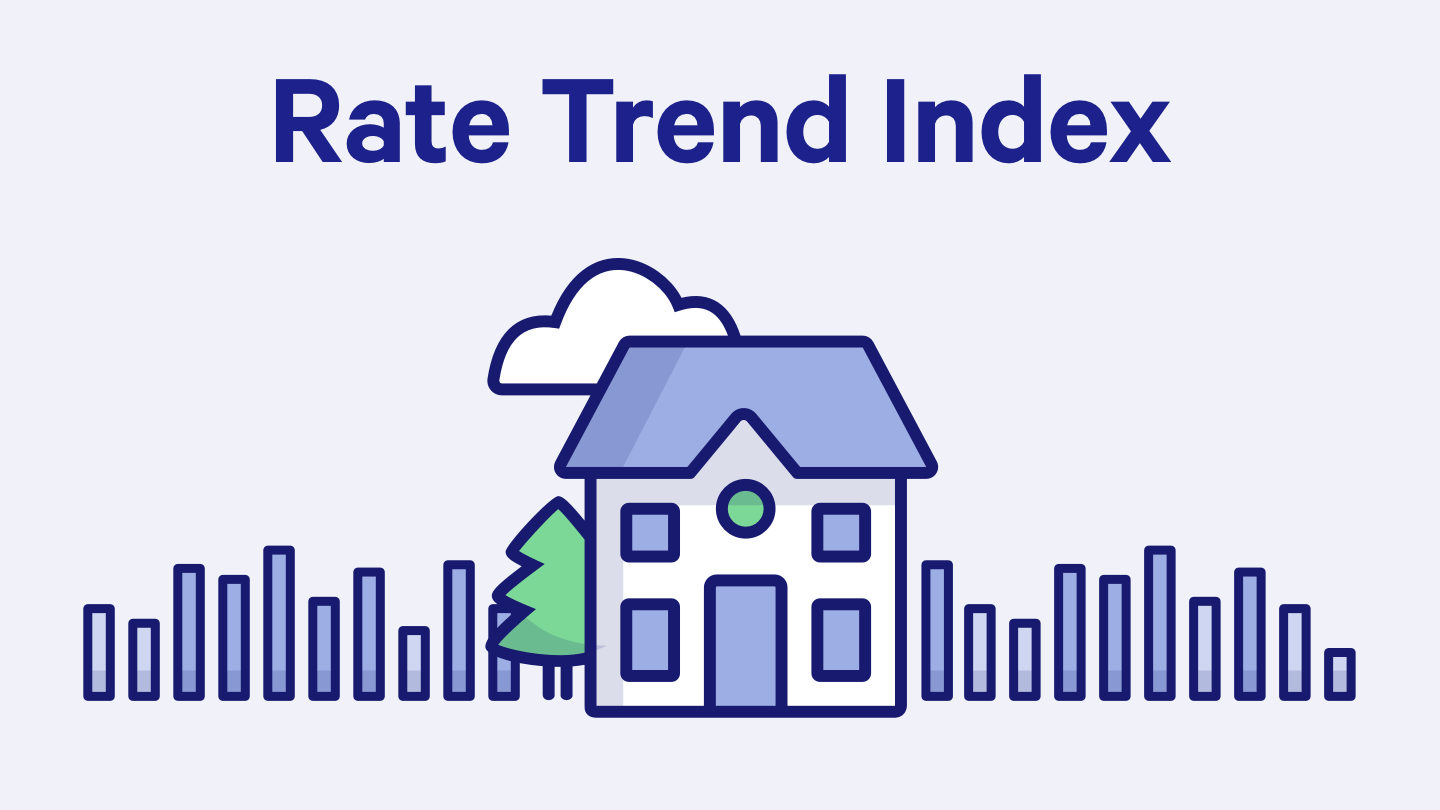 Each week, Bankrate surveys experts in the mortgage field to see where they believe mortgage interest rates are headed. Now, readers can also vote for their prediction. Simply scroll down to cast your ballot: will rates go up, down or stay the same?
In the week ahead (August 21-28), 27 percent predict rates will rise; 9 percent think rates will fall; and 64 percent predict rates will remain relatively unchanged (plus or minus 2 basis points). Calculate your monthly payment using Bankrate's mortgage calculator.
This week, will rates go up, down or remain unchanged?

| Up | Down | Unchanged |
| --- | --- | --- |
| 27% | 9% | 64% |
Read the comments and rate predictions of mortgage experts and Bankrate analysts below.
27% say rates will go up

Michael Cox
Founding director and executive-in-residence of the O'Neil Center for Global Markets; Freedom SMU Cox School of Business; former chief economist, Dallas Federal Reserve Bank, Dallas
Rates will rise slightly this week. By pushing the Fed to lower the funds rate even lower—100 basis points being the number floating around —Trump is starting to create a financial market concern that the Fed will be obliged to increase money growth to a higher rate. In my opinion, the market is starting to build into long term T-bond rates now, a small increase in inflationary expectations, thus raising long term rates a tad. As goes the 30-year T-bond rate, so go 30-year mortgage rates.

Logan Mohtashami
Senior loan officer, AMC Lending Group, Irvine, California
Last week was one of the most crucial bond market tests of this cycle. If we get a close below 1.56 percent and get next-day bond-buying, all-time lows in yields are in play. We closed around 1.50 percent, and we got no follow-through buying in bonds. Yields reached as low as 1.47 percent intraday and sold off as high as 1.62 percent during the past few days — currently today between 1.58 percent and 1.61 percent. Short-term 1.50 percent is vital, and 1.64 percent is critical. If we get a close below or above these levels, watch the next-day action in bonds. Jackson Hole is coming on Friday if Chairmen Powell talks dovish yields could rise as the stock market can rally or vice versus.

Les Parker
Managing director at Transformational Mortgage Solutions, Trevose, Pennsylvania
Mortgage rates will go up. Here's a parody based on the 2012 hit "Doom & Gloom" by The Rolling Stones. "When all we hear is doom and gloom; And all is darkness when yields zoom; Through the night charts flash we see; Bond yield take a chance; Bond yield won't you break out free." Expect higher rates to absorb the large decline in yields over the last eight months.
9% say rates will go down

Dick Lepre
Senior loan officer, RPM Mortgage, San Francisco
Tech techs are bullish (higher prices, lower yields) so let's go with the techs and not worry about the Treasury/mortgage disconnect. Why is everyone buying U.S. Treasury debt? Simple answer is that the economies of most of the EU, China and South America are having serious issues. There is $16 trillion of negative yield debt out there. That makes a U.S Treasury at 1.5% look like a winning Lotto ticket. The shape of the yield curve is saying more about what's happening elsewhere. Business investment is declining because business is more exposed to world malaise than it the U.S. consumer.
64% say rates will remain unchanged

Michael Becker
Branch manager, Sierra Pacific Mortgage, White Marsh, Maryland
Treasury yields and mortgage rates have stabilized in recent days after a big drop in the last few weeks. There's not a lot of economic data coming out in the next week. The biggest potential for an impact on rates is Fed Chair Jerome Powell's speech at the Jackson Hole Economic Policy Symposium. It was eight years ago at this forum that Ben Bernanke announced that the Fed would start Quantitative Easing (QE), and that drove mortgages rates to all-time lows in 2012. I'm not expecting anything like that from Chairman Powell. I expect him to maintain a similar outlook on the economy as he did at the last Fed meeting, which was slightly dovish. With no surprises from this speech, I expect mortgage rates to be flat in the coming week.
Nancy Vanden Houten, CFA
Senior economist, Stone and McCarthy Research Associates, New York
Mortgage rates will remain the same.

Greg McBride, CFA
Senior vice president and chief financial analyst, Bankrate.com
The tug-of-war between trade rhetoric, recession concerns, low interest rates and the still solid state of the job market and U.S. consumer will hold rates in check. But there is a risk that this flight to quality is overdone and rates could snap back sharply.

Joel Naroff
President and Chief Economist, Naroff Economics, Holland, Pennsylvania
Rates will remain flat. There's too much uncertainty for the markets to decide on one direction or the other.

Mitch Ohlbaum
President, Macoy Capital Partners, Los Angeles
Rates will be unchanged in the coming week. With the 10-year Treasury trading at 1.56 percent, down just 3 basis points from last week, and with all the news of the recent week factored in, I do not expect to see much change over the next few weeks. There will be some movement between 1.50 percent and 1.56 percent, but the market would be hard pressed to fall below the 1.50-percent mark without taking a big hit. Unemployment continues to remain steady, so, again, do not expect much movement in rates over the next two to three weeks. It's still a good time to refinance your mortgage.

Elizabeth Rose
Certified mortgage planning specialist, AmCap Home Loans, Plano, Texas
Mortgage bonds will be unchanged. After enjoying a nice rally, which pushed mortgage rates lower, mortgage bonds are now moving in a sideways pattern and appear to be relatively stable. However, things can change in an instant. While there are no big market moving economic reports in the upcoming days, there are plenty of news items that could sway the markets, including the Jackson Hole Economic Symposium which begins Thursday. Like the old E.F. Hutton commercial reminds us…when the Fed speaks, everybody listens and the markets could react. While bonds appear to be stable and continue to move sideways, be prepared should something spook the markets.

Jim Sahnger
Mortgage planner, C2 Financial Corporation, Palm Beach Gardens, Florida
Since the beginning of the month, the 10-year Treasury dropped from just over 2.00 percent to an intraday low of 1.47 percent on the 15th. This kind of movement is incredible in just a few weeks; and rates have climbed back up a bit as the buying frenzy has tapered. For those that think mortgage rates should rise and fall in tandem with Treasuries, they typically move in the same direction but do not always move in lock step. Look for rates in the short-term to stay range-bound near the best rates of the last several years.
About the Bankrate.com Rate Trend Index
Bankrate's panel of experts is comprised of economists, mortgage bankers, mortgage brokers and other industry experts who provide residential first mortgages to consumers. Results from Bankrate.com's Mortgage Rate Trend Index are released each Thursday.