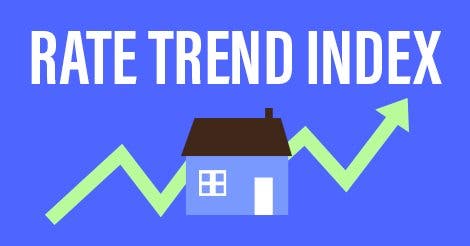 Each week, Bankrate surveys experts in the mortgage field to see where they believe mortgage interest rates are headed.
This week (March 14-20), 0 percent of the panelists believe mortgage rates will rise over the next week or so; 40 percent think rates will fall; and 60 percent believe rates will remain relatively unchanged (plus or minus 2 basis points).
Calculate your monthly payment using Bankrate's mortgage calculator.
This week, will rates go up, down or remain unchanged?

| Up | Down | Unchanged |
| --- | --- | --- |
| 0% | 40% | 60% |
Read the comments and rate predictions of mortgage experts and Bankrate analysts below.
40% say rates will go down
Michael Cox

Founding director and executive-in-residence of the O'Neil Center for Global Markets & Freedom SMU Cox School of Business & former chief economist, Dallas Federal Reserve Bank, Dallas

The stochastic techs show a bullish weekly (higher price, lower yields) and a daily about to turn bullish. Forecast is for slightly lower Treasury yields and slightly lower mortgage rates.

Les Parker

Senior vice president of LoanLogics, Trevose, Pennsylvania

In honor of Stephen Hawking: Our galaxy itself contains a hundred billion stars, yet Italian three-year yield slides to null. The miniaturized 10-year range collapses on itself. Can anything break free from its gravitational pull? The search for a coalition is leading away from the Franco-German "stronger EU integration" vision. All in all, look for lower rates.
60% say rates will remain unchanged
Jim Burrington

Mortgage loan officer,
Grande Financial, Maumee, Ohio

Rates will be unchanged.

Greg McBride, CFA

Senior vice president and chief financial analyst, Bankrate.com

An active Fed should quell concerns about inflation among investors that buy mortgage bonds.

Logan Mohtashami

Senior loan officer, AMC Lending Group, Irvine, California

Not much has happened on a week-to-week basis except the key data line that I talked about last week. The wage growth data came in lower than the previous month and eased off inflation scares. As we can see, the headline print of 313,000 jobs and 54,000 in revision didn't matter much to bonds; it's all about inflation. Right now, key 10-year yield lines is 2.82 to 2.95 percent. If we get a close below 2.82 percent and get follow-through, yields can go lower. You need a close above 2.95 percent and follow-through to go higher on yields. Short channel, we are working with 2.85 percent 10-year yield today.

Joel Naroff

President and Chief Economist, Naroff Economics, Holland, Pennsylvania

Rates will be stable.

Elizabeth Rose

Sales manager, Nations Lending, Dallas

Rates will be unchanged.

The mortgage bond market has shown some signs of improvement the past few days. However, bonds are pushing against a resistance level they have not been able to break through for many months. It's difficult to see things improve much from here and more likely to trade sideways.

Shashank Shekhar

CEO,
Arcus Lending, San Jose, California

This is the third week in a row I am predicting that the mortgage rates won't change much. The rates went up too quickly at the beginning of the year and are now simply taking a pause. Mortgage Backed Securities, the trading of which directly influences the rate, seems to be agnostic even to big personnel changes in the White House and Britain's action against Russia. It would take something even more dramatic and unexpected for the mortgage rates to move by a big margin either way (up or down).
About the Bankrate.com Rate Trend Index
Bankrate's panel of experts is comprised of economists, mortgage bankers, mortgage brokers and other industry experts who provide residential first mortgages to consumers. Results from Bankrate.com's Mortgage Rate Trend Index are released each Thursday.