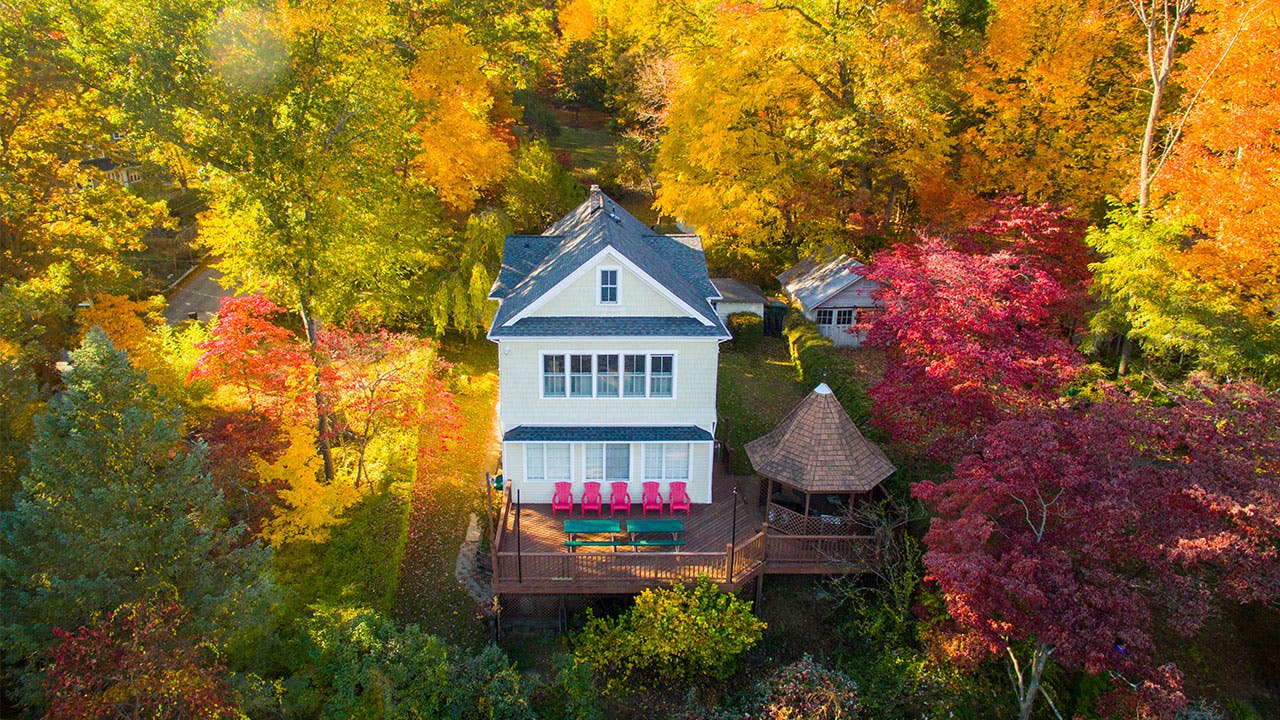 The clock is ticking. Although prime homebuying season is sliding away, October is still a good time for homebuyers to assess their loan options as mortgage rates continue to rise.
Tight inventory and high prices are keeping many buyers on the sidelines. Homebuyers on a budget and those who need more flexible credit requirements have options available. Here we take a look at two such loan programs.
But another set of Americans are just trying to pick up the pieces. The impact of Hurricane Florence in the Carolinas has been devastating. It's a reminder that few homeowners are immune from the impact of natural disasters. Find out how you can protect you home with this month's mortgage tips.
Get flood insurance (even if you're not required to)
At last count, the wind and flood damage to residential and commercial structures by Hurricane Florence is an estimated $20 billion to $30 billion, according to a report by CoreLogic. Unfortunately, more than 85 percent of the people affected by this devastating natural disaster were not covered by insurance.
Being underinsured is a problem across the country, says Amanda Bryant, director of operations at National Flood Insurance LLC. People assume they're safe from flooding if FEMA doesn't label their area high risk and their lender doesn't require the coverage.
"FEMA sets flood maps, showing high-risk zones. But FEMA is sometimes 20, 30 and even 40 years behind with that mapping process. And they don't take into account storm surge," Bryant says.
The truth is that even if your home is destroyed by a natural disaster, you're still on the hook for your mortgage. For most homeowners, flood insurance should be a given, Bryant says.
The good news is flood insurance is relatively cheap for homeowners who aren't required to have it. Premiums can be as low as $400 per year, Bryant says. The bad news is that most lenders won't escrow a voluntary flood policy, including the premium in your monthly mortgage payments. For homeowners, this means paying the annual premium upfront in one lump sum.
Homeowners who opt for voluntary flood insurance can always open a high-interest savings account and have money automatically deducted from their paycheck. At the end of the year, they can use those funds to pay for their insurance while earning a couple bucks in interest.
Low down-payment mortgages and closing-cost cash
Buyers who want to lock in a mortgage rate while they're still under 5 percent, but don't have the resources for a big down payment, can explore specialty programs that offer low down-payment options.
`
`
Chase's DreaMaker Mortgage is one such program. This home loan features lower mortgage insurance requirements as well as down payments as low as 3 percent, if your credit score is 680 or higher. For those with scores of at least 620, a 5 percent down payment is required.
Qualified folks looking for a house in a low- to moderate-income community (LMI) stand to gain up to $2,500 in assistance through Chase's homebuyer grants program. DreaMaker borrowers can get an extra $500 if they complete Chase's homebuyer's education course. These funds would go toward closing costs.
New or existing Chase deposit customers can also earn $500 if you enroll in automatic mortgage payments with your Chase account.
Affordable loans for medical-school grads and other professionals
In 2015, the average medical school debt for graduating physicians was $183,000, according to the Association of American Medical colleges. Add undergraduate debt to that, which is an estimated average of $24,000, and many doctors enter their career with over $200,000 in debt.
To help lessen the burden for physicians, many mortgage lenders offer loans designed for recent medical-school graduates. Last year, 19,000 people graduated from medical school in the United States, so these loans can impact a lot of new doctors who need a helping hand.
Banks including SunTrust, Bank of America and BBVA Compass offer home loans for licensed residents, interns and practicing doctors. SunTrust's Doctor Loan Program offers 100 percent financing to practicing doctors for loans up to $750,000.
BBVA Compass allows practicing physicians and medical students to get a loan with no down payment and no private mortgage insurance requirement.
"Many of these professionals have their savings tied up in their business or private practice, leaving with less to invest in a home," says Jose Luis Pascual, director of real estate secured lending originations at BBVA Compass. "We also offer a similar program for attorneys and CPAs."