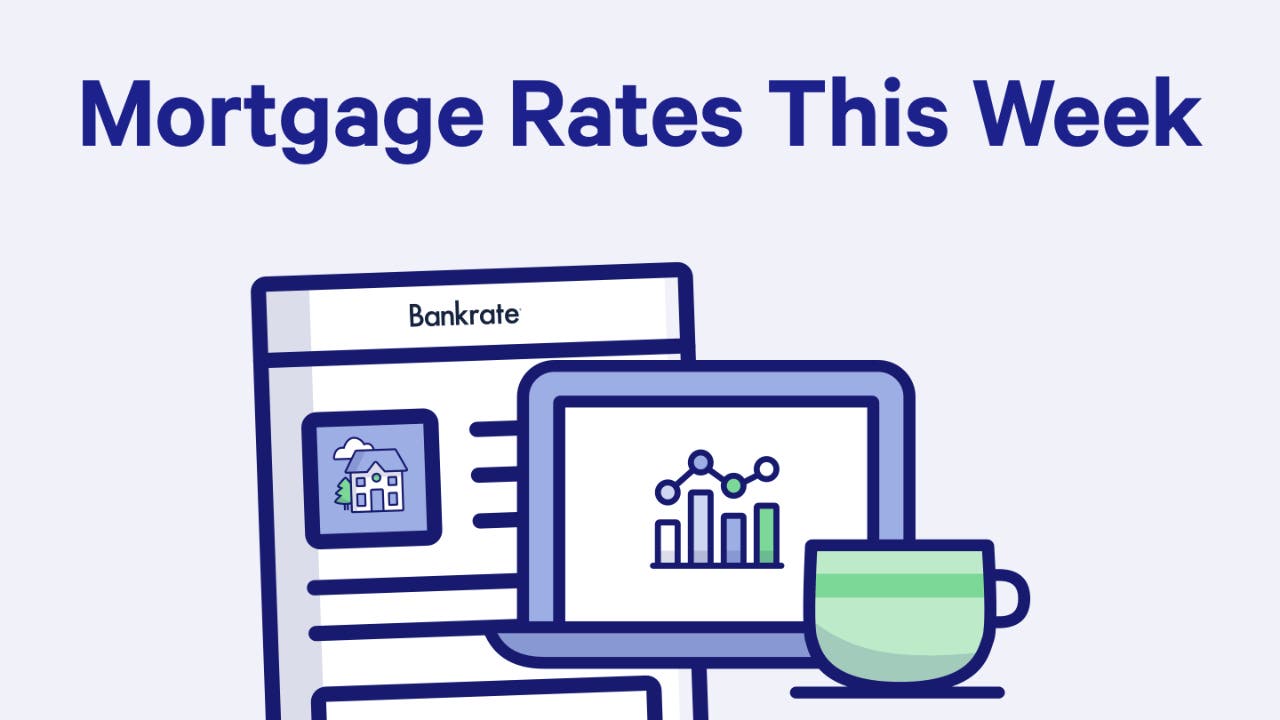 Bucking the trend of post-Thanksgiving discounts (Black Friday and Cyber Monday), mortgages got a little more expensive this week. The 30-year fixed-rate mortgage ticked up by two basis points, to 3.90 percent from 3.88 percent a week earlier, according to Bankrate's weekly survey of large lenders.
Despite the small bump, rates are still a percentage point lower than they were this time last year. But even low rates can't stop mortgage applications from slipping during historically sluggish months. According to data from the Mortgage Bankers Association's (MBA) Weekly Mortgage Applications Survey for the week ending November 29, 2019, the total number of mortgage applications fell 9.2 percent from last week.
The 30-year fixed-rate average for this week is 0.93 percentage points below the 52-week high of 4.83 percent, and is 0.16 percentage points above the 52-week low of 3.74 percent.
The 30-year fixed mortgages in this week's survey had an average total of 0.33 discount and origination points.
Over the past 52 weeks, the 30-year fixed has averaged 4.18 percent. This week's rate is 0.28 percentage points lower than the 52-week average.
The 15-year fixed-rate mortgage fell to 3.23 percent from 3.24 percent.
The 5/1 adjustable-rate mortgage rose to 3.67 percent from 3.59 percent.
The 30-year fixed-rate jumbo mortgage fell to 3.75 percent from 3.76 percent.
Refinance applications declined this week
Refinance applications were also down, dropping three basis points to 59 percent, from 62 percent last week.
"U.S. Treasury rates stayed flat last week, as uncertainty surrounding the U.K. elections offset positive domestic news on consumer spending," said Joel Kan, MBA's Associate Vice President of Economic and Industry Forecasting. "Despite the 30-year fixed rate remaining unchanged at 3.97 percent, mortgage applications fell last week, driven down by a 16 percent drop in refinances. Purchase applications were up slightly but declined 24 percent from a year ago. This week's year-over-year comparisons were distorted by Thanksgiving being a week later this year."
Looking ahead, 2020 is expected to be a promising year for homebuyers, especially for entry-level buyers stonewalled by a shortage of affordable housing.
Single-family housing starts are projected to total 1 million in 2020, the highest since 2007, according to a recent forecast by the National Association of Realtors.
At the current 30-year fixed rate, you'll pay $471.67 each month for every $100,000 you borrow, up from $470.52 last week.
At the current 15-year fixed rate, you'll pay $701.70 each month for every $100,000 you borrow, down from $702.18 last week.
At the current 5/1 ARM rate, you'll pay $458.59 each month for every $100,000 you borrow, up from $454.08 last week.
Results of Bankrate.com's weekly national survey of large lenders conducted December 4, 2019 and the effect on monthly payments for a $165,000 loan:
The "Bankrate.com National Average," or "national survey of large lenders," is conducted weekly. The results of this survey are quoted in our weekly articles and national media outlets. To conduct the National Average survey, Bankrate obtains rate information from the 10 largest banks and thrifts in 10 large U.S. markets. In the Bankrate.com national survey, our Market Analysis team gathers rates and/or yields on banking deposits, loans and mortgages. We've conducted this survey in the same manner for more than 30 years, and because it's consistently done the way it is, it gives an accurate national apples-to-apples comparison.