Strange scholarships for the college bound
Students who believe merit scholarships are only for valedictorians and all-star athletes will miss out on thousands in free college cash. These awards prove even students with peculiar abilities can bank big on their strange talents. Weird scholarships for college can range from interest in sheep to Star Trek. If your passions happen to be more mainstream, don't sweat it. Financial aid experts also weigh in with great advice on how all students can up their scholarship eligibility.
For the nonathletic type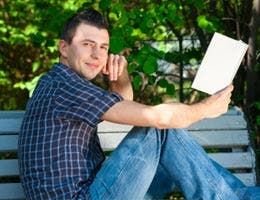 Gertrude J. Deppen Scholarship
Requirements:

A vice-free lifestyle and aversion to sports

Amount:

Varies from year to year

How to Apply:

Contact Bucknell's Office of Financial Aid at (570) 577-1331 or finaid@bucknell.edu.
The fact you hate breaking a sweat is about to pay off. Only available at Bucknell University in Lewisburg, Pa., this scholarship is designed for grads of Mount Carmel Public High School who don't use drugs, alcohol, tobacco or "participate in strenuous athletic contests."
When hunting for scholarships, your school of choice should be one of the first places to search, says Lauren Segal, president and CEO of Scholarship America, a Minneapolis-based scholarship fundraising nonprofit.
"Colleges are really doing whatever they can to attract students — particularly private schools," says Segal. "They're being very generous in what they offer to attract students because they know that their costs are high."
Before applying for major national awards, Segal recommends students contact their school's financial aid office to see what awards — strange and not — are available.
Counting sheep and dollars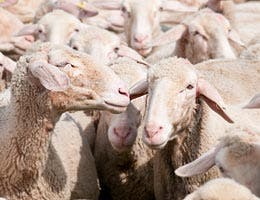 Sheep Heritage Foundation Memorial Scholarship
Requirements:

An academic interest in sheep

Amount:

$1,500

How to Apply:

Download an application at SheepUSA.org or contact the American Sheep Industry Association at (303) 771-3500.
Business, engineering and education majors have major scholarship backing, but awards abound for lesser-known majors, too. Students in "sheep-related graduate studies" interested in "the advancement of the sheep industry, lamb and wool," are invited to apply for this award sponsored by the American Sheep Industry Association.
In addition to your school, professional organizations in your field can also be a robust scholarship source. Such groups as the National Student Nurses Association, the National Association of Black Journalists and the National Society of Accountants all offer aid to the up-and-coming.
Students in off-the-beaten-path majors may also be eligible for interstate academic reciprocation. Designed for students in public schools who want to major in a subject that isn't offered in their home state, interstate academic reciprocation agreements such as the Academic Common Market and the Western Undergraduate Exchange allow students to attend an out-of-state school for a reduced price.
A very short essay contest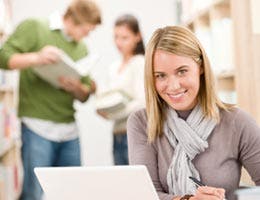 Zinch.com's Three Sentence Essay Scholarship
Requirements:

Brevity

Amount:

$1,000

How to Apply:

Create a profile at Zinch.com, then head to www.zinch.com/scholarships/weekly to get the question of the week.
Forget long-winded papers. Every week, Zinch hands a cool thousand to high school and college student site members who can answer questions such as, "How has a past disappointment inspired you toward a future success?" in 280 characters or less.
Essays rule the scholarship world. Besides having to write one for the majority of your scholarship applications, give others a try, such as the Profile in Courage Contest at the John F. Kennedy Presidential Library and Museum website at www.JFKlibrary.org. And just for reading an essay and taking a test, the American Fire Sprinkler Association enters you into a drawing for a chance to win $2,000. Go to AFSAscholarship.org.
When composing your award-winning essay, Janet Erickson, director of financial aid and enrollment services at the Morgridge College of Education at the University of Denver, advises students to focus on the essay topic as well as what makes them unique.
"(Students) have to think what makes them stand out among other people," she says. "It's also a good idea to have someone proofread it."
Golf caddie scholarship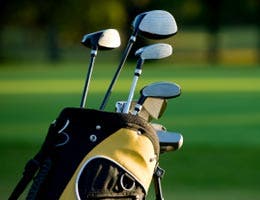 Evans Scholars
Requirements:

Good grades, financial need and experience as a golf caddie

Amount:

Full tuition and housing for up to four years

How to Apply:

Applications for the 2012-2013 school year just passed, but applications for the 2013-2014 scholarship will be available at Wgaesf.org in early fall of 2012.
Available only to high school seniors who moonlight as golf caddies, the Evans Scholars Program award requires students to have an outstanding high school record and an evaluation from their caddie manager, signed by the golf club's president, golf pro and golf committee chairman or chairwoman.
Nanci Tessier, vice president for enrollment management at the University of Richmond, says students often overlook awards available in the field of their part-time job. Your employer and your parents' employers may also offer financial aid.
"Companies sometimes have funds that they automatically give to employees attending school," says Tessier. She says employees' dependents may also be eligible.
Along with asking their bosses and parents if their companies offer scholarship benefits, students should also check out awards available through professional organizations in their field of employment. Nonprofits such as The Professional Lifeguard Foundation offer free college bucks to students working in the field. Check out ProLifeguard.org.
For Trekkies and other fans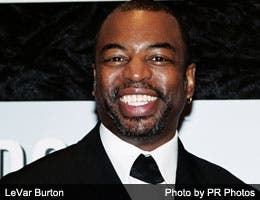 The Starfleet Academy Scholarship
Requirements:

An enthusiasm for Star Trek and Starfleet membership

Amount:

$500

How to Apply:

Applications for the 2012-2013 school year will be available as of Jan. 1, 2012, at Scholarship.sfi.org.
Your extracurricular activities, even if they're unusual, can pay off. Just ask members of Starfleet Academy — a nonprofit Star Trek fan group — who have won college bucks for their love of the franchise. Starfleet currently offers 10 scholarships ranging from the Leonard McCoy/DeForrest Kelley Memorial Medical Scholarship to the LeVar Burton Educational Scholarship, but you have to be a member for at least one year before applying.
Whatever your extracurricular interests happen to be, there's probably an award offered in that area. When applying for scholarships given for a particular talent or interest, candidates can sweeten their application packet by highlighting specific achievements they've made in that field, says Zoya Zaitseva, manager of the QS scholarship fund and global operations manager of the QS World MBA Tour, an international series of MBA educational fairs.
"If there's some sort of research that they've done in that particular area or a project they've completed, talk about that," she says. " … It's better than just including generic stuff about your background."
For those who don't lose their marbles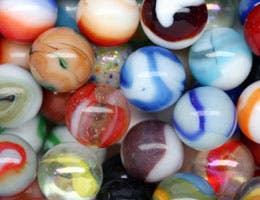 National Marbles Tournament
Requirements:

Awesome marbles skills

Amount:

$2,000 grand prize, $500 for best sportsmanship

How to Apply:

For information on area teams and qualifying tournaments, contact your local marbles team or the National Marbles Tournament at NationalMarblesTournament.org.
Just when you thought the game of marbles had officially gone the way of the hula hoop, this contest proves otherwise. Designed for students ages 7 through 14, the National Marbles Tournament requires players to weather a four-day competition to walk away with the prize.
A bonus: The National Marbles Tournament is open to younger students, not high school seniors.
Scholarship America's Segal says younger students looking to maximize their scholarship eligibility should start the search now. "Looking for scholarships takes as much time, if not more, than applying for colleges," she says, adding that most students don't think about financial aid until their senior year in high school. "Start as early as possible."
Those who apply for awards open to high school juniors, sophomores, freshmen and younger students will face less competition than students applying for national awards during their senior year.
Other assorted weird scholarships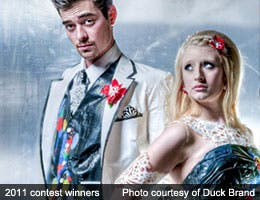 Stuck at Prom Duck brand duct tape college scholarship contest
Requirements:

Spot-on fashion sense and an eye for duct tape

Amount:

Up to $5,000 each for you and your date

How to Apply:

Get your outfit ideas ready, then head to DuckBrand.com/Promotions/stuck-at-prom in early March to get the 2012 application form.
Fashion-savvy promgoers are invited to make their own outfits out of duct tape for a shot at prize money, but you should bring your A game. The competition is fierce.
Once you've exhausted scholarships from the federal government and your school of choice, look for awards that hone in on your specific talents, says Erickson.
"Achievements can come in all different types … and scholarships do too," she says. "Students should think about (their talents) that aren't run-of-the-mill; things that make them special."
If fashion design isn't your forte, but you have an uncannily accurate duck call, you could compete at the Chick and Sophie Major Memorial Duck Calling Contest in Stuttgart, Ark. Top prize money is $2,000. Or if you enjoy coming up with futuristic plots, the Writers of the Future contest offers prizes up to $5,000.
Students can narrow down the competition by searching for scholarships that fit their abilities, no matter how strange they may be.