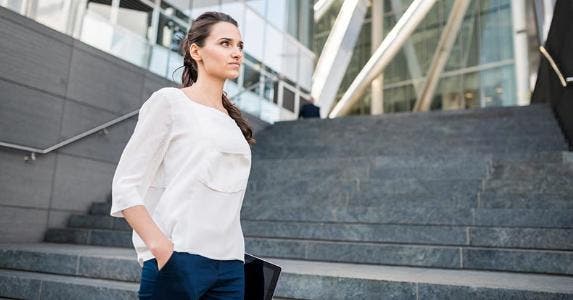 There is no one best place to get a loan. There are many places to get a loan, and unsecured personal loans are widely available.
Terms, fees and interest rates vary among lenders. Before you apply for a personal loan, look for the best offers from these types of lenders:
The best places to get a loan
Online lenders
Banks
Credit unions
Get pre-qualified
Answer a few questions to see which personal loans you pre-qualify for. The process is quick and easy, and it will not impact your credit score.
Where can I get a personal loan?
Online lenders
You no longer need to visit your bank or credit union to get a loan. The availability of online lenders streamlines the personal loan process, from prequalification to signing. Some brick-and-mortar banks let you fill out a personal loan application online, but you are still required to go to the bank in person to finish your application. That is not the case with online lenders.
Here is what you need to know about borrowing from an online lender:
It is easy to shop around and compare personal loan rates and terms online, and most online lenders run "soft" credit checks during the application process, so you won't face major dings on your credit. A "hard" credit check is required to finalize the loan. You can expect to receive a fast approval decision, sometimes within minutes of submitting your application. The online lender deposits your loan amount into your bank account.
Many online lenders consider factors other than your credit history and income when they make lending decisions. The process varies, but some consider factors like your education or job. This can extend the opportunity to obtain a personal loan to borrowers in various circumstances, helping them to avoid using credit cards with steep, variable interest rates. Online lenders are also getting creative in other ways, including offering peer-to-peer loans, which effectively cut out the middleman.
Fees from online lenders tend to be lower than ones from banks, but the interest rates for unsecured loans may be higher. Since online lenders don't have to shoulder the expense of operating a physical location, they can charge lower fees. Due to the risk involved in issuing unsecured personal loans, however, interest rates from online lenders might be higher than those from traditional banks. They are still lower than the average interest rate on a credit card.
Banks
For years, banks were the leader in personal loan originations. And while newer players now play a stronger role in personal loan lending, banks are still lending tens of billions of dollars annually. If you like your bank or have been a longtime customer, then a bank may be the best place to get a personal loan.
Here is what you need to know about borrowing from a bank:
Banks in general demand higher credit scores from borrowers than other lenders. About two-thirds of all bank personal loans go to borrowers who have a credit score of at least 661, according to TransUnion.
Although many banks don't disclose credit score requirements, some do. TD Bank, for example, says a borrow must have a credit score of at least 680 to qualify for an unsecured personal loan. Keep in mind that your bank will have to do a hard credit check before giving you final approval, even if you have been banking there for many years.
Since banks lend to borrowers who are less risky, they also tend to issue larger loans on average, which can come in handy for making home improvements or buying a car without using dealership financing.
Credit unions
Credit unions issue fewer loans than banks but are still significant players. Membership is one key difference between banks and credit unions. You must be a credit union member to qualify for a loan. Credit unions are often considered to be friendlier than banks, perhaps because of their nonprofit status, but like all financial institutions, what they can do for you comes down to the numbers.
Here is what you need to know about borrowing from a credit union:
Credit unions are more likely to issue a loan to someone with so-so or poor credit. In the first three quarters of 2018, borrowers with credit scores of 660 or lower accounted for 38% of credit unions' unsecured personal loans, compared with 21% for banks, according to TransUnion data. Credit unions gave 11% of unsecured personal loans to subprime borrowers with credit scores below 600, compared with 4% for banks.
Credit unions are attractive to people who are applying for a loan for the first time, such as college grads who are developing their credit histories.
Because credit unions are nonprofit institutions, their mission may influence their lending decisions.
Navy Federal Credit Union, which serves members of the U.S. armed forces and the National Guard, may offer loans to borrowers who wouldn't be approved elsewhere, says Joseph Pendergast, vice president of consumer lending at Navy Federal, the nation's largest credit union. "Navy recruits — no one else will give them a shot at a loan," he says.
Pendergast says Navy Federal issues loans "to opposite ends of the credit spectrum."
The best place to get a loan isn't the same for everyone. The amount of money you need to borrow, the terms you are looking for and your personal financial history all contribute to determining the best personal loan for you. Bankrate has carefully reviewed the newest offers and old favorites to find the best personal loan rates available. Check out our personal loans comparison chart to find the perfect personal loan for you.
Try using our handy prequalification tool to find out which loans match your needs. Answer a few basic questions about things like the amount you would like to borrow, your employment status and the purpose of the loan to get prequalified for a personal loan. This fast and easy process won't affect your credit score. It is a quick way to get a personalized answer to the question of where to get a personal loan.
Learn more: