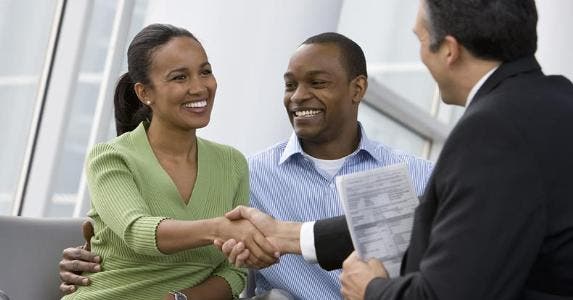 Blend Images – Ariel Skelley/Brand X Pictures/Getty Images
The economy is humming along, the job market is improving and people are spending again, which is creating a boon in the personal loan market.
That demand, driven by increased wages and confidence in employment prospects, is expected to continue unabated in 2016, according to TransUnion's first-ever personal loan forecast.
TransUnion found the number of people with secured and unsecured personal loans stood at 27.34 million at the end of the 3rd quarter of 2015, up 18% from 22.5 million in the 3rd quarter of 2013. Total balances of unsecured loans were $82.52 billion; for secured loans, $165.46 billion.
"Because the job market is doing well more people are out there borrowing," says Jason Laky, senior vice president and automotive and consumer lending business leader at TransUnion, the financial data provider in Chicago. "It's a natural growth in terms of the numbers."
Are you ready to make a foray into the personal loan market? If so, check out the rates at Bankrate.com.
Consumers feeling better about job prospects, are borrowing more
While a robust job market is creating a sense of well-being among employees, it's not the only reason people are borrowing more. Wages are up, gas prices are low and home equity loans are only now coming back in to fashion, contributing to the increase in demand for secured and unsecured personal loans, Laky says.
It's also setting the stage for more growth this year. According to TransUnion, unsecured loan balances for the average consumer will grow 5% by the end of the year — to $7,599. That's up from $7,235 at the end of 2015. Even though 5% is a healthy growth projection, it's down from 7.1% growth between 2014 and 2015.
Laky says that's partly because borrowers have more options today when it comes to borrowing money for personal purchases.
Todd Albery, CEO of Quizzle.com, a Bankrate company, says there are other reasons for the spike in consumer interest in personal loans.
"We have seen growth in the personal loan industry as more and more consumers are educated and trusting of online lenders. The industry has been legitimized by the entrance of several new lenders and immense investor backing. The speed of getting a loan is faster, easier and often less onerous then other financial vehicles. Personal loans have filled the gap left by the decline of the home equity loan market," Albery says. "Finally, many consumers are taking out multiple personal loans."
Online lenders started to flourish
During and after the Great Recession, borrowers had few options if they needed a personal loan. Mortgage lenders were reluctant to extend home equity loans after getting burned in the housing crisis. At the same time, online lenders were popping up, making it easy for a consumer to borrow money.
Now that the economy is doing well and people are working, lenders are willing to provide home equity loans, impacting the growth rate in personal loans.
Secured personal loans, or ones for big-ticket items like furniture or boats, are also expected to enjoy greater demand this year. TransUnion expects average secured consumer loan balances to increase to $17,904 by the end of the year, up from $17,411 at the end of 2015, with the number of secured loans increasing by about 3%.
"It reflects consumers' willingness and comfort with their job prospects and the economy that they go out and get those kinds of things," says Laky of secured personal loans for discretionary items like a recreational vehicle, boat or motorcycle.
What big-ticket item are you considering? Whatever you plan to buy, Bankrate.com has the best rates on personal loans to finance it.
"There was a big drop in secured balances coming out of the recession up until 2 years ago," he says.
Default rates expected to be remain stable this year
In addition to predicting an increase in demand for personal loans, TransUnion is expressing confidence that the default rates for personal loans won't increase in 2016.
In the unsecured loan area, TransUnion expects default rates or the number of loans that are 60 days past due to hold steady at 3.54%, lower than the recession high of 4.81% in the 4th quarter of 2009.
Albery agrees that default rates should be stable. "We don't expect the default rates to increase with a strong economy and low unemployment. Personal loan lenders are continuously improving their risk models and processes of underwriting the loans," he says.
TransUnion says many of those consumers with personal loans were better risks. In the third-quarter of 2015, 6.46 million of the 13.72 million consumers who had an unsecured personal loan balance were in the prime or better risk tiers. That means they have a much lower likelihood of defaulting on their loan. That's growth of more than 2 million consumers from the 3rd quarter of 2012, TransUnion says.
With more consumers looking for personal loans, you'll want to shop for the best rates at Bankrate.com.
Borrowers in the subprime risk tier stood at 3.51 million, which is a 9.8% increase from last year.
On the secured personal loan side, TransUnion is forecasting the default rate to increase slightly to 3.72% at the end of 2016 from 3.66% in the 4th quarter of 2015. That is still within the delinquency range for secured personal loans over the past 5 years.
Of the 13.6 million consumers who had a secured loan balance as of the 3rd quarter of 2015, 7.13 million were in the prime and better risk tiers and only 3.34 million were in the subprime risk tier.
"The underlying cause of the growth is that we are in the midst of a pretty good economy," Laky says. "When it comes to lending products, employment and wage growth, combined with our belief that we will stay employed, are drivers of people's willingness to take out loans and of their ability to repay them."