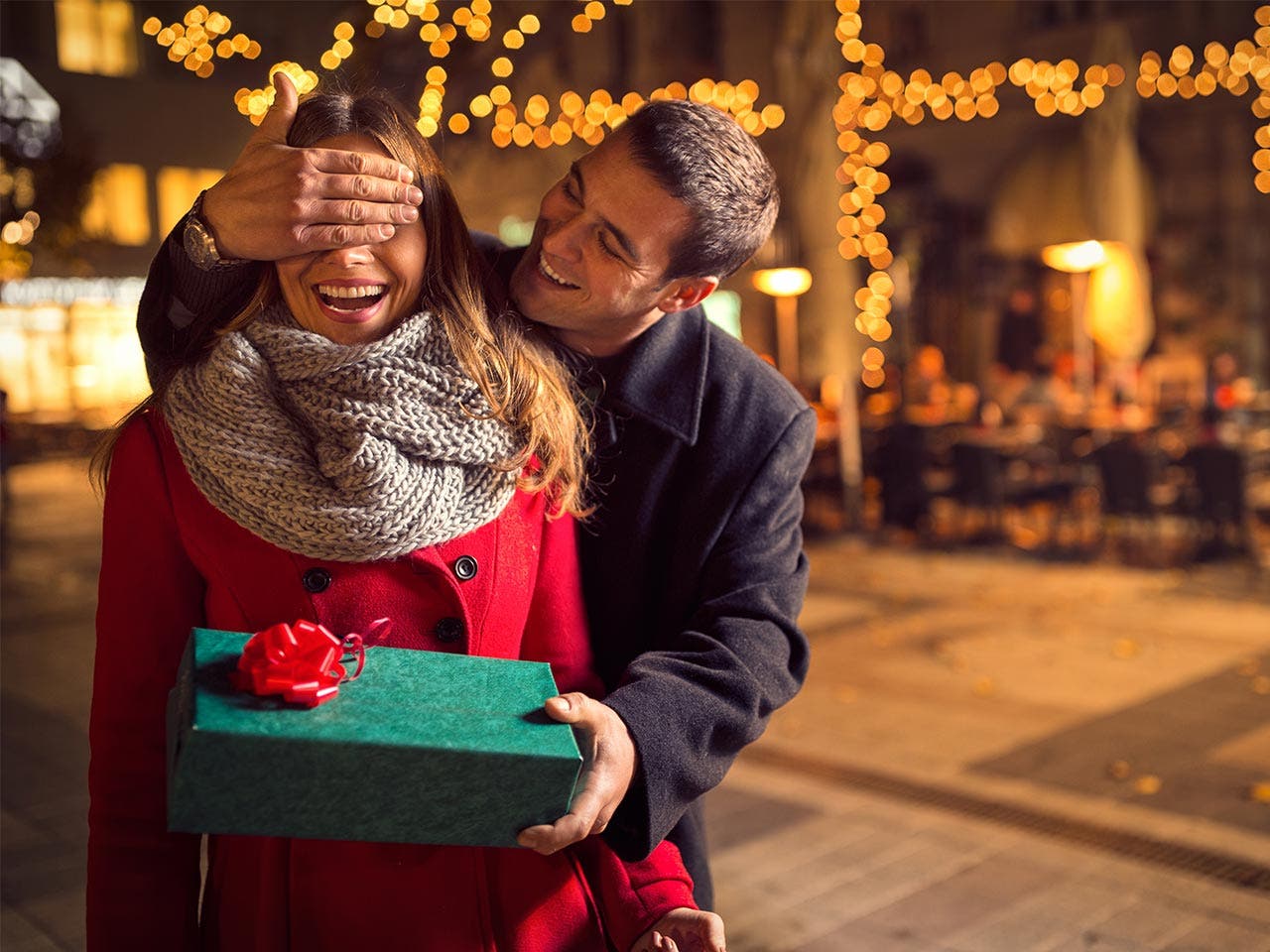 Valentine's Day: Costly day to celebrate?
Cupid's arrow may pierce your heart on Valentine's Day but it doesn't have to strike straight through to your wallet, too. Despite the popular thinking that anything remotely romantic will cost more on Feb. 14, that's just not true.
Still, there's no question that people spend money and a lot of it on Valentine's Day. In 2017, spending that day is expected to reach $18.2 billion, according to a National Retail Federation survey — down from last year's $19.7 billion.
But purchases offer a mixed bag of pricing. It has to do with the supply of and demand for what you want to buy, where you live, the day of the week that Valentine's falls on (it's a Tuesday this year), and what retailers and restaurant owners must pay their suppliers.
Most people celebrate with a night out for dinner, flowers and chocolates, and are expected to spend an average $136.57 this year, the NRF says. Others may splurge on bigger-ticket items like diamonds. And uber-romantics might even opt for a Valentine's wedding. Some of those will cost more, others may be surprisingly good deals.
Here's a closer look at some examples.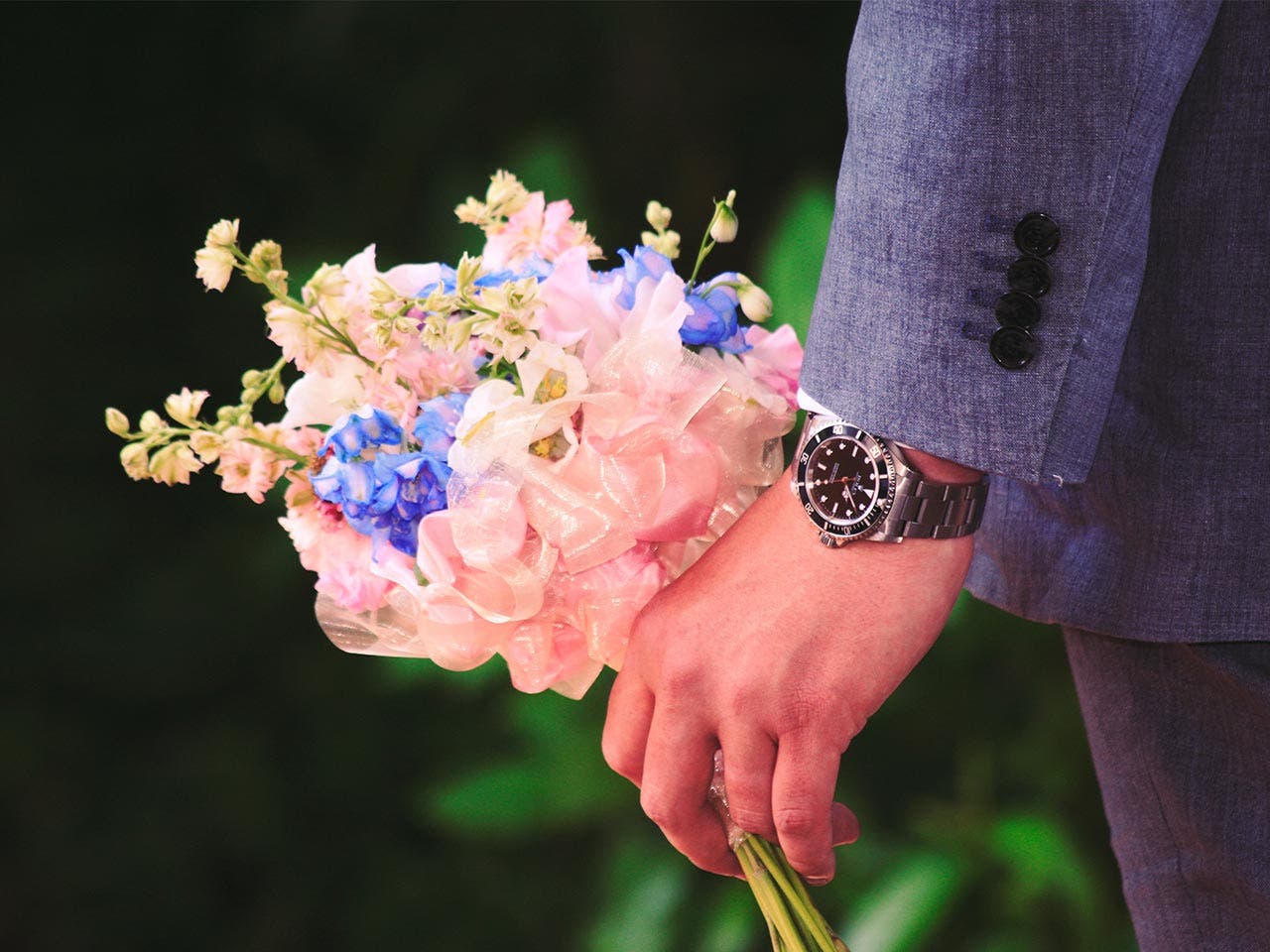 Flowers
Simon Hattinga Verschure/Unsplash
Flowers are one of the most popular Valentine's gifts in 2017, according to the NRF. While the type of flower wasn't indicated, roses often are considered the signature Valentine's bloom. But those delicate blossoms carry a price tag for Valentine's Day that'll have you taking a deep breath for more than the fragrance.
A dozen roses, depending on where you are and how easily roses can be shipped there, typically cost from $50 to $90 on most days, says Jamie Jamison Adams, a spokeswoman for FlowerShopNetwork.com.
But for Valentine's Day, figure on paying another 15 percent to 20 percent, from about $60 to almost $110, she says. Another website, BloomNation, puts the average cost of a dozen red roses at $94.29.
Things like bad weather for growers in California and Colombia, two of the biggest sources for roses, can affect prices. Even so, Valentine's is the biggest day of the year for florists, says Wendy Kidd, president of the American Association of Certified Wedding Planners.
If your beloved takes good care of those $100 roses, they should last about two weeks.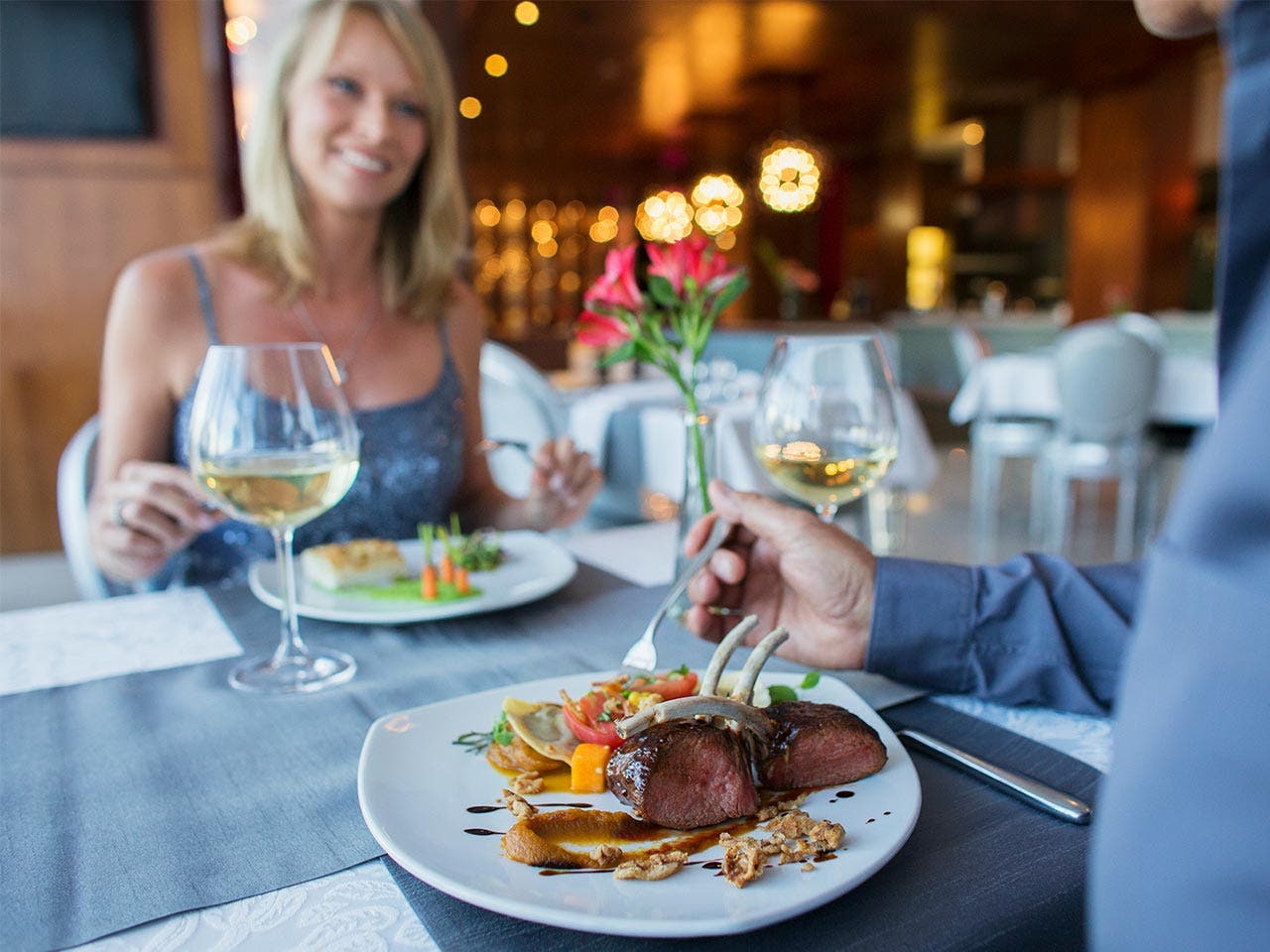 Dinner out
Neil Lupin/Getty Images
Nationally, the average check for two people for a complete meal with alcoholic beverages at a fine-dining restaurant on Valentine's Day in 2016 was $96, which was 1 percent less than in 2015.
The same meal on other days would cost about $85. But a lot depends on location because the same meal in Des Moines, Iowa, will cost less than in New York City, says NPD Group's Kim McLynn.
Some restaurants charge more for special Valentine's items that aren't usually on the menu while others offer a prix fixe dinner (a set price for a pre-selected limited menu) that can be quite reasonable compared to what you'd pay for the same items on the regular menu any other day.
At Chris' Jazz Café in Philadelphia, owner and chef Mark Deninno raises prices for Valentine's Day because of high demand for certain items. Many diners want lobster, which usually costs Deninno $6.99 per pound. But a week or two before Valentine's Day, his suppliers hike their prices to about $10 per pound "because everyone needs it to run on their menus, and that gets passed on to the consumer," he says.
Appetizers that typically cost $8 to $12 will be $12 to $18 on Valentine's Day. Entrees that cost $21 to $28 will be $28 to $55, he says.
"Prices go up because of the selections on the menu, which aren't usually on it — caviar, truffles, foie gras," Deninno says. "Those are high-ticket items that replace some of the regular items."
Even so, Lawry's The Prime Ribin Chicago offers a prix fixe Valentine's dinner with a split of wine and chocolate-covered strawberries for $125 per couple, plus tax and gratuity. The dinner choice is a smaller cut of prime rib or the fish of the day, plus sides. On any other day, the beef would be $40 per person and the fish, $48, while sides would be extra. And the strawberries aren't a regular menu item.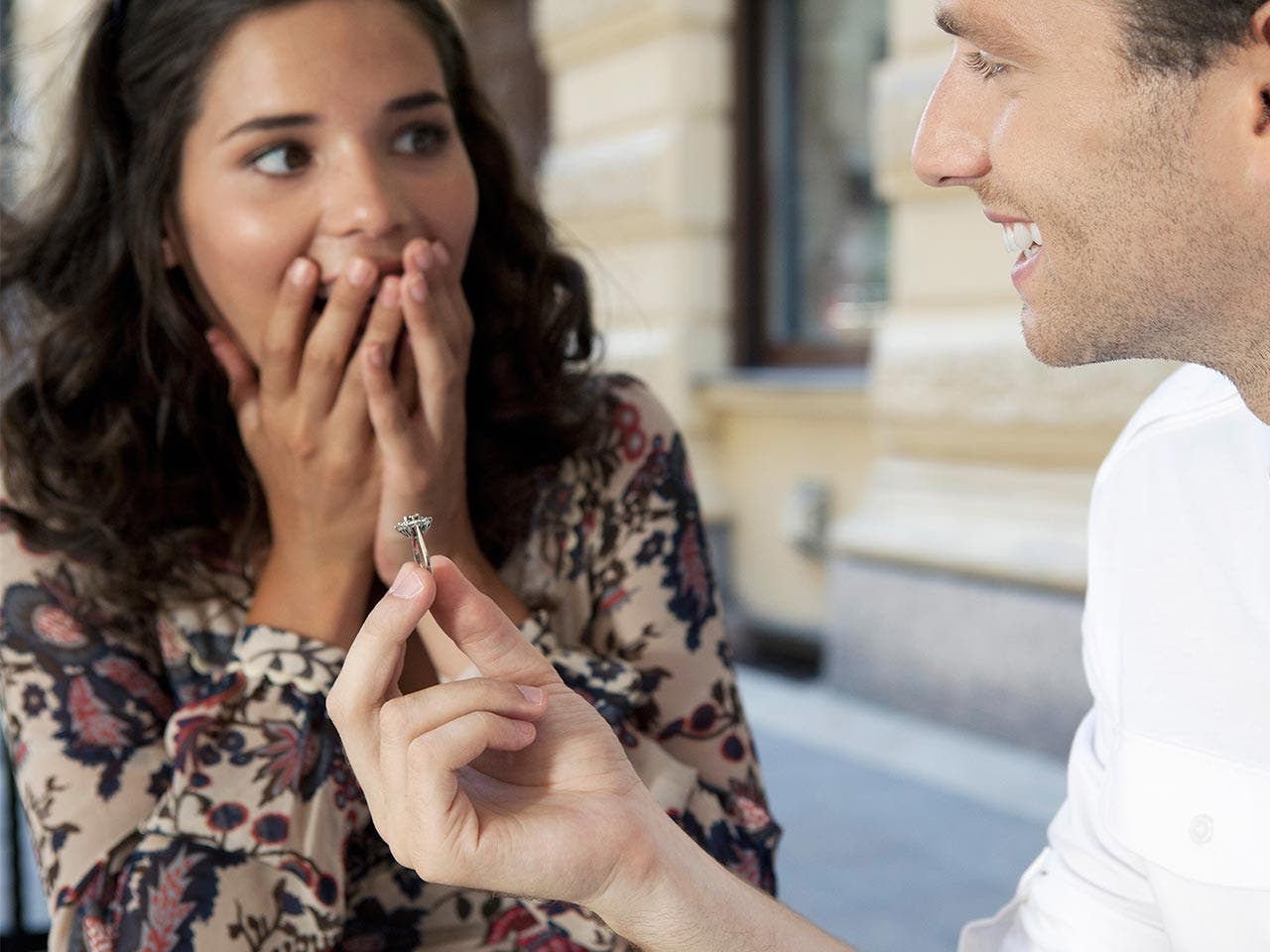 Diamonds
Cultura RM Exclusive/Chev Wilkinson/Getty Images
Buyers will spent a total $4.3 billion for gifts of jewelry on Valentine's Day in 2017, according to the NRF. But there's jewelry and then there are diamonds, especially if you're going to pop the big question.
And Valentine's might just be the day to do it. Why?
Jewelers tend to reduce prices to spur business for the holiday, says NPD's diamond industry analyst Edahn Golan. In 2016, a one-carat round diamond — the industry's most popular shape and average carat weight — was $5,194, 6.6 percent less than in January and the least expensive average price during the year.
Expect that gem to be more expensive in March, Golan says.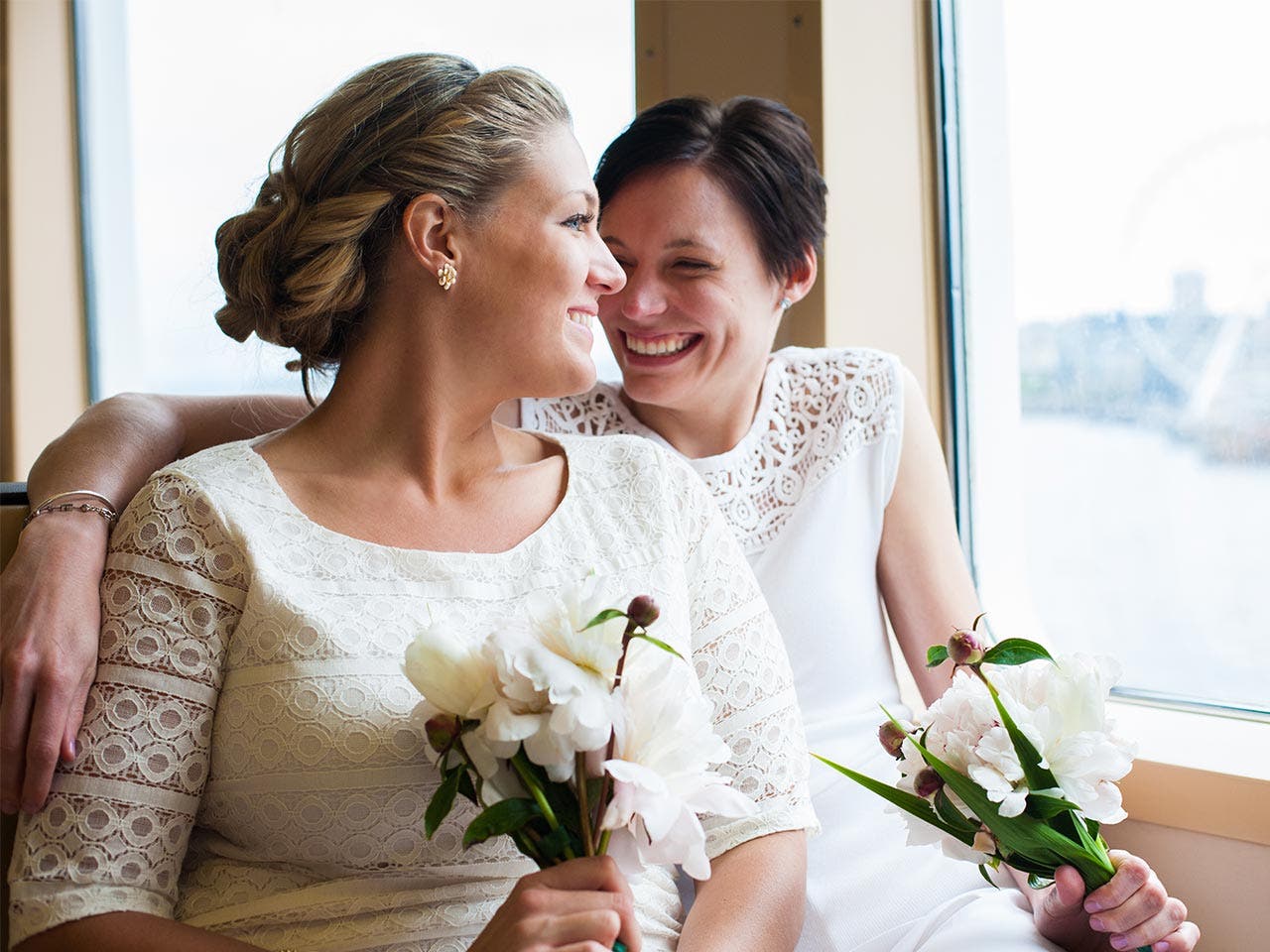 Weddings
Molly Landreth/Getty Images
Though a wedding on Feb. 14 will be by far your biggest extravagance for the day, so few people actually marry in February that your event could cost 10 percent to 15 percent less than the average, says Shane McMurray, founder of the Wedding Report.
That can be quite a savings. In 2016, the average cost of a wedding reached an all-time high at $35,329, up from 2015's average of $32,641, according to The Knot's 2016 Real Wedding Study.
But costs vary widely by location, says wedding planner Wendy Kidd, owner of Each and Every Detail in the Dallas suburb of McKinney, Texas.  Weddings in Dallas can run $40,000 to $50,000. But in McKinney — 30 miles away — that cost drops to about $35,000, says Kidd.
It all depends on what you want and choose. The full gamut includes invitations and decorations, gowns and tuxedos, flowers, limos, gifts for the wedding party, tips, entertainment, ceremony officiant, a hall or restaurant, photographer, planner, and food and drinks.