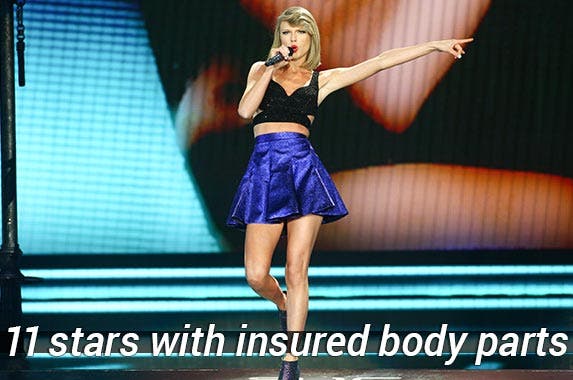 11 stars with insured body parts
Not long ago, pop singer Taylor Swift took to Instagram to answer rumors that a hefty insurance policy had been taken out on her famously long legs. She posted a photo of a scratch on her left leg and said her cat, Meredith, owed her $40 million as a result. Swift was joking, but some celebrities really do insure their body parts for big money. These stars have made headlines for protecting their most widely marketed assets.
RATE SEARCH: Even if yours isn't a huge salary, you might want to invest some of it in certificates of deposit. You'll find great CD rates today at Bankrate.com.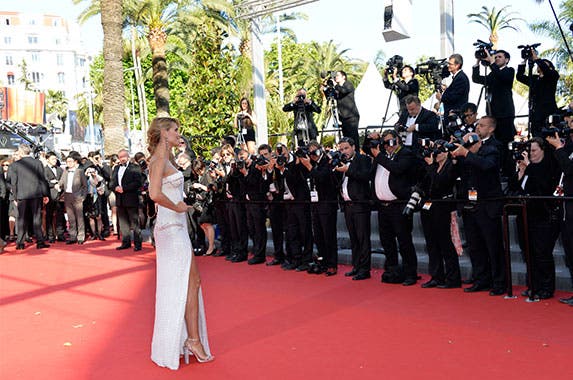 Heidi Klum
© Dave Bedrosian/Geisler-Fotopress/dpa/Corbis
Supermodel, "Project Runway" host and "America's Got Talent" judge Heidi Klum has got legs and knows how to use them. She also knows how to insure them. In 2004, while advertising a hair-removal product, Klum had her slinky stems valued at $2.2 million for an insurance policy with a London auction house. Her legs were appraised according to their length, shape and commercial value, reported Vogue.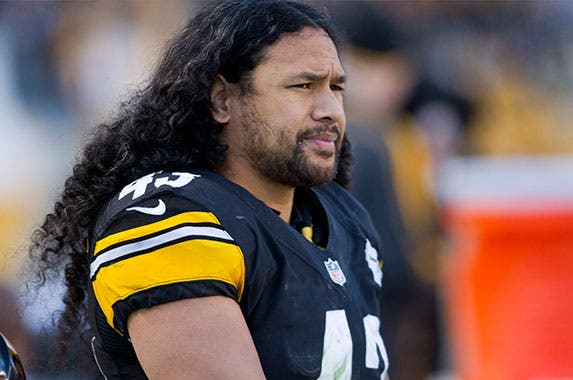 Troy Polamalu
© Scott Terna/ZUMA Press/Corbis
Retired Pittsburgh Steelers standout Troy Polamalu is known for his long, flowing hair, a tribute to his Samoan background. So, it was no surprise when shampoo colossus Head & Shoulders made the NFL star its spokesman. The brand protected its investment in 2010 by taking out a $1 million policy with insurance agency Lloyd's of London to cover the safety's trademark mane. "This reinforces that my full and thick hair is unstoppable," Polamalu said.
RATE SEARCH: If you're looking to save money for retirement, check out the CD rates today at Bankrate.com.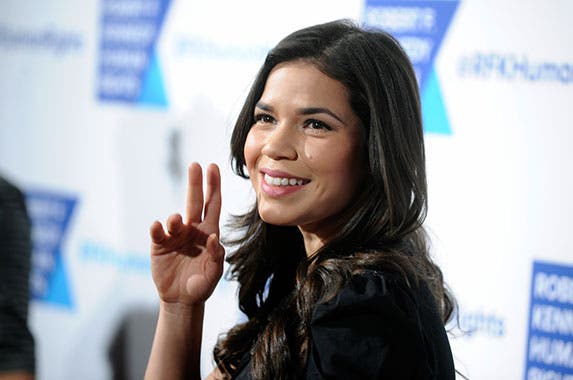 America Ferrera
© Dennis Van Tine/Geisler-Fotopres/dpa/Corbis
"Ugly Betty" star America Ferrera's wide, pearly smile (without Betty's braces) was insured by Lloyd's for $10 million in 2007. The policy was taken out by teeth-whitening product Aquafresh White Trays as part of a promotion to raise money for the charity Smiles for Success. "It's very flattering to have my smile insured for $10 million," Ferrera said. "It's not something that I ever imagined happening."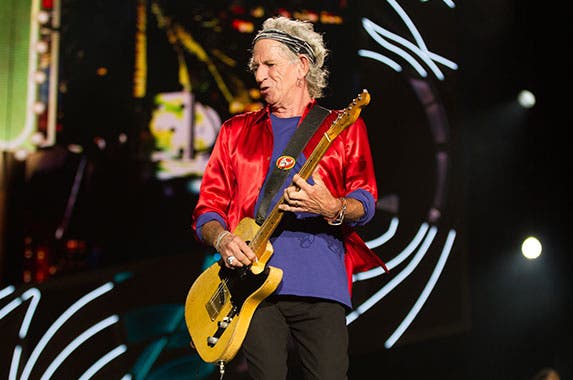 Keith Richards
© Andrew Snook/Corbis
The nimble fingers of Rolling Stones guitarist Keith Richards have helped produce some of the most iconic rock music in existence, giving fans plenty of satisfaction. Fans would be shattered if something ever happened to Richards' hands that would keep him from performing. Still strumming as the Stones keep touring, his hands have been insured for $1.6 million by Lloyd's, according to the insurance firm. Richards might say that's a lot of money "Under My Thumb."
RATE SEARCH: Invest in CDs with the best rates at Bankrate.com.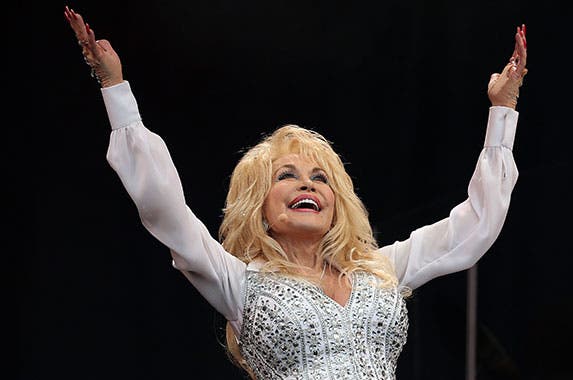 Dolly Parton
© CATHAL MCNAUGHTON/Reuters/Corbis
Dolly Parton's golden voice, songwriting talents and big hair have helped cement her recognition as a country music icon, but it's her other ample assets that required an insurance policy worth roughly $5.8 million today, according to Lloyd's. However, Parton has denied taking out coverage on her "girls," telling British magazine Q, "No, I've not insured my boobs. I … paid a million dollars for them, and I hope they look like a million dollars, too!"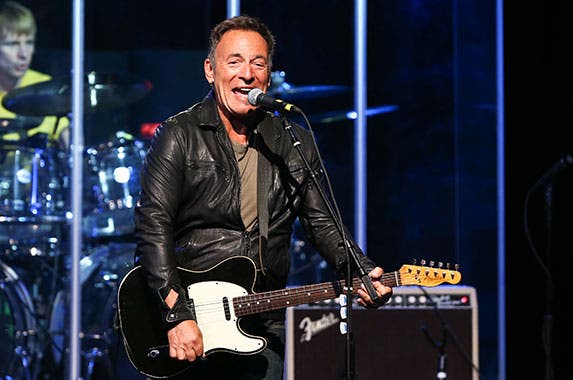 Bruce Springsteen
© Debby Wong/Corbis
"The Boss," Bruce Springsteen, has been singing and touring for decades and wanted to ensure he'd have a long career on the road. The raspy rocker reportedly once purchased a $6 million Lloyd's policy on his vocal cords. The singer known for wailing his way through "Born to Run" and "Dancing in the Dark" modestly told NPR that while the voice improved with age, he's "still a pretender" when it comes to singing.
David Beckham
© OSCAR FUENTES/Demotix/Corbis
Sports stars who face the possibility of career-ending injuries and the potential loss of lucrative sponsorships and commercial deals may obtain sizable insurance policies to cover certain prized body parts. Though he's now retired, professional soccer giant David Beckham once sought protection in case he could no longer "bend it." The athlete and model-handsome product pitchman insured his ball-kicking legs with Lloyd's in 2006 for a sum then worth around $195 million.
If you need to save some money in a savings account, consider the rates available on Bankrate.com.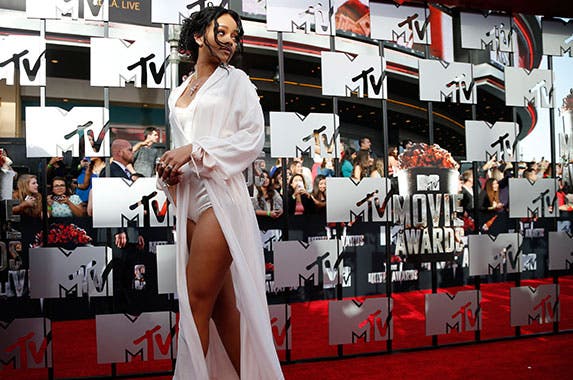 Rihanna
© LUCY NICHOLSON/Reuters/Corbis
She's an R&B singer and a fashionista — and Rihanna also knows how to move her long legs. Named "Celebrity Legs of a Goddess" in 2007 by Gillette's Venus Breeze razor brand, Rihanna told The Guardian that the title came with a $1 million insurance policy on her legs. "If I was to get like a gash, then that's a big deal, 'cause they scar," she said at the time, adding she was "obsessed" with her gams.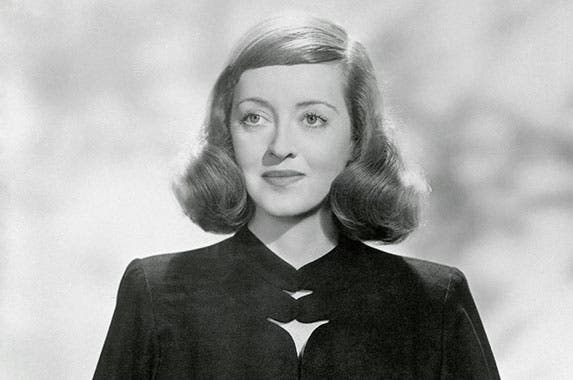 Bette Davis and Betty Grable
© Bettmann/CORBIS
Movie stars from Hollywood's bygone era began the trend of insuring their body parts. Take Bette Davis, whose wide eyes, smoky voice and dramatic skills made her a screen favorite of the 1930s and '40s. In her prime, the "All About Eve" actress insured her slim waist against weight gain with a $28,000 Lloyd's policy. Actress and World War II "pinup girl" Betty Grable insured her shapely legs with Lloyd's for $1 million.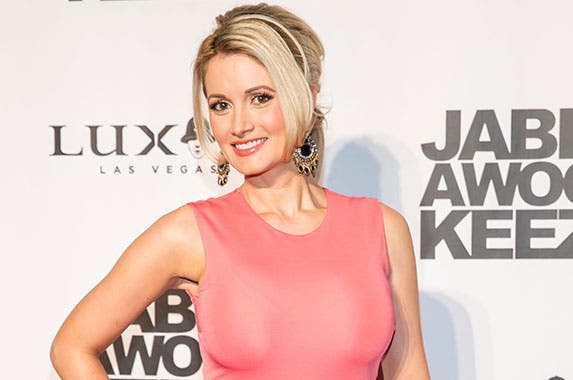 Holly Madison
© Â RD/ Kabik/Retna Ltd./Corbis
In 2011, reality star and former Playboy Bunny Holly Madison took out a $1 million Lloyd's insurance policy on her breasts while starring in a Las Vegas striptease revue called "Peepshow." "I've heard about people getting body parts insured and I thought, 'Why not?'" the former star of the E! network's "Holly's World" (which ran for 2 seasons) revealed to People magazine. "If anything happened to my boobs, I'd be out for a few months and I'd probably be out a million dollars."
RATE SEARCH: If you're saving for a trip, find the best savings account rates today at Bankrate.com.