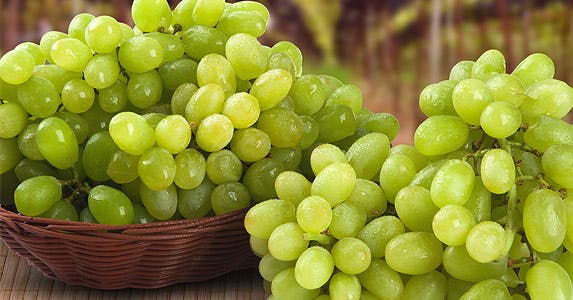 September grocery bargains
September bargains are a mashup: The best of summer meets the first taste of fall.
At the same time an abundance of tomatoes and grapes reaches the stores — with some of the best prices of the year — you'll also see bargains on quintessentially autumn foods, like stew meat and butternut squash.
Best Banks for Savings — View Today's Rates!
And you can score deals on the last of the summer goods, like lawn mowers, patio furniture and electric fans, while simultaneously finding buys on back-to-school tools, like printers and desktop computers.
And later this month, if you want an excuse to take a break and grab a discount, check out the specials at your favorite coffee bar on Sept. 29 — National Coffee Day.
Want to save a little money on things you need? Here are some grocery items — and a few household supplies — that will be on sale in September.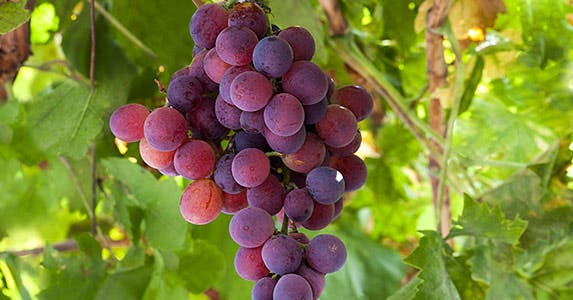 Grapes, tomatoes
September marks the "peak harvest season" for grapes, says James Parker, the global associate perishables coordinator for Whole Foods Market.
No coincidence that "it's also when you see the best pricing," he says.
What you might not know: The flavor should be outstanding, too, Parker says.
"This is one of the places you see the best fruit value," he says. The product of a long, hot summer, the fruit should be especially sweet and flavorful, he adds.
Weather permitting, shoppers should see bargains on all varieties: red, green and black, Parker says. Regular prices should drop 10 percent to 15 percent in September. And you'll find spot specials of 30 percent to 50 percent off, too, he says.
And tomatoes will continue to be discounted in September, as the last of the crop hits the stores, says Parker. So those 25 percent to 40 percent price cuts that started in August will continue, he says.
"The best value is still in tomatoes," Parker says. Look for the best deals on slicer and heirloom varieties, he says.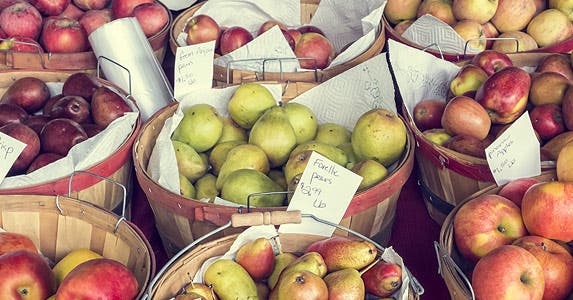 Apples, pears, salad greens
Feel a familiar crispness in the early morning air? Fall is just around the corner, and apple season is already here in September. So whether you prefer your fruit straight up or in a pie, you've got a lot to choose from.
Look for discounts of 10 percent to 15 percent across the board — and specials of 25 percent to 30 percent off this month, Parker says.
The first wave rolling into stores, farmers markets and farm stands in September will include Gala, Golden Delicious and Honey Crisp varieties, he says.
You'll find similar discounts and promotions on pears, too, Parker says. The Bartlett variety will be plentiful in September.
When the weather gets a little cooler, the salad green crop gets better, says Parker.
So as September rolls on, consumers will see more varieties of greens, coupled with better deals, he says. From romaine to kale, you'll find an abundance of both in amounts and varieties — along with price cuts that could be as much as 25 percent to 30 percent, says Parker.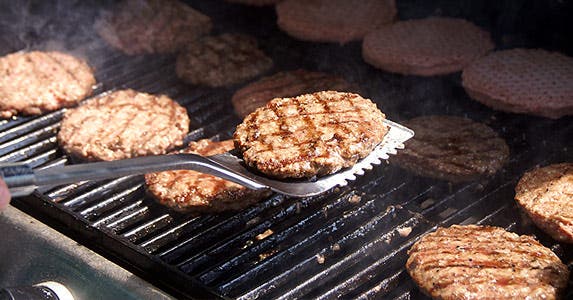 Burgers, chicken
Want to give the grill one last Labor Day send-off? Your best bargain will likely be a good burger, says Stanley Lobel, partner with Lobel's of New York, a butcher shop in Manhattan.
His choice: ground chuck, which should be less than $4 a pound. Lobel himself prefers the 75/25 — which is 25 percent fat. "Not only is it more flavorful," but some of the fat cooks out, so you end up with a burger that's about 15 percent fat, he says.
"I'd rather eat a hamburger once a week and have it be great than more often and not enjoy it at all," he says.
Or try another economic meat that's great on the grill: chicken.
A half chicken should be $3 a pound or less, Lobel says. Bake it for 30 minutes at 350 degrees, and then finish it on the grill. It gives you all the flavor of grilling, without the danger of burning it. "And the skin is dynamite," he says.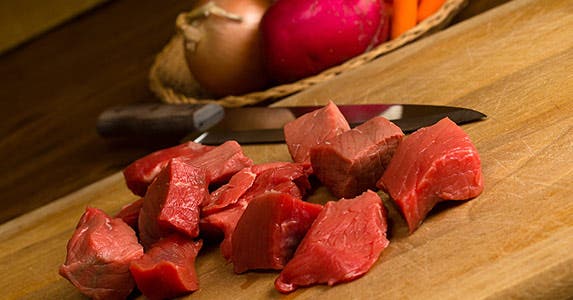 Stew meat, butternut squash
With a chill in the air, slow-cooked specialties like stew hit the spot.
To amp up the flavor — and protein — chuck is an affordable choice in the $4 range, Lobel says.
And for every 2 pounds of stew meat, include one oxtail, Lobel suggests. "It tremendously increases the flavor — you wouldn't believe how good."
Oxtails run about $4 a pound and even if you can find only frozen ones, that's OK, he says.
Another trick for a good, meaty flavor: Cook the meat on a bed of onions, Lobel advises. "Cook it the first day and warm it up the second — it becomes even better."
Another hallmark of autumn — butternut squash — will start making its way from fields to stores in September, Whole Foods Market's Parker says.
While prices will likely drop more as the harvest continues, consumers should be able to find some deals and specials in September, he says. Weather permitting, shoppers should be able to find some deals and discounts of "25 to 30 percent, depending on the market area," Parker says.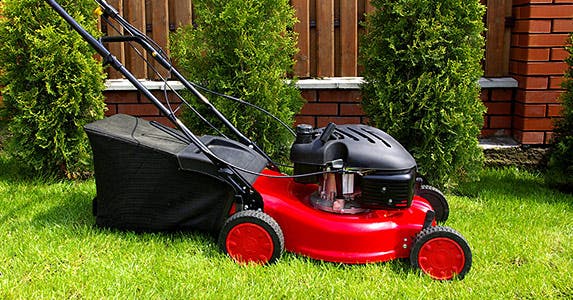 Summer tools and toys
September is a great time to pick up a few summer items on deep discount — before retailers clear the shelves.
Look for deals of 30 percent to 40 percent off on lawn mowers, says Hillary Mendelsohn, author of "thepurplebook: The Definitive Guide to Exceptional Online Shopping," and founder of shopping site thepurplebook.com.
And with recreational items, like grills and patio furniture, you can get deals of up to 75 percent off in September, she says. Both online and brick-and-mortar retailers "don't have space for it," says Mendelsohn. "They're going to get rid of it all."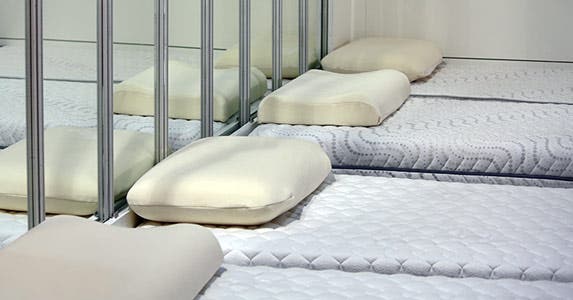 Mattresses, electric fans
Labor Day weekend is "one of the best weekends" of the year to buy mattresses, Mendelsohn says.
Stores will offer discounts of 20 percent to 50 percent off, plus free delivery and add-ons like box springs and frames thrown in free, she says.
And while some stores will confine their sales to the long weekend only, others will stretch it into a weeklong sale, Mendelsohn says.
Are you a fan of electric fans? As cooler weather moves in, you can pick them up this month for up to 15 percent to 20 percent off, says Crystal Murray, shopping analyst for PriceGrabber.com.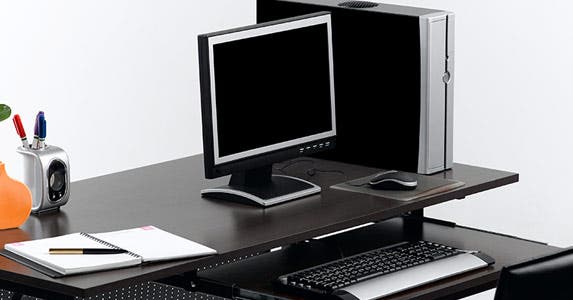 Desktop computers, printers
One of the perks of back-to-school specials: computer deals.
In September, the best discounts will be on desktop computers, says Mendelsohn.
"These are usually the biggest markdowns you'll see," Mendelsohn says. A lot of makers are bringing out their new models in October and November, so you can find discounts of 25 percent to 30 percent in September, she says.
Also in September, "you see printers go on sale — along with supplies like paper and ink," Murray says. It's the last push for college back-to-school shoppers, she says.
"September is kind of the end of the road, so they discount them more," she says.
In addition, many small appliances aimed at dorm-dwellers, like coffee makers, will also be 15 percent to 20 percent off this month, she says.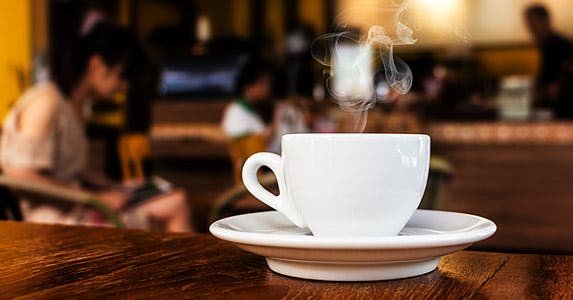 Coffee
Call it a hot bargain for a cool day: Sept. 29 has been designated both national and international coffee day.
Best Banks for Savings — View Today's Rates!
That means your favorite coffee spot will likely be offering discounts, free goodies and upgrades on drinks, beans and ground coffee, says Mendelsohn. "If you're a big coffee drinker," it's well worth checking, she says.