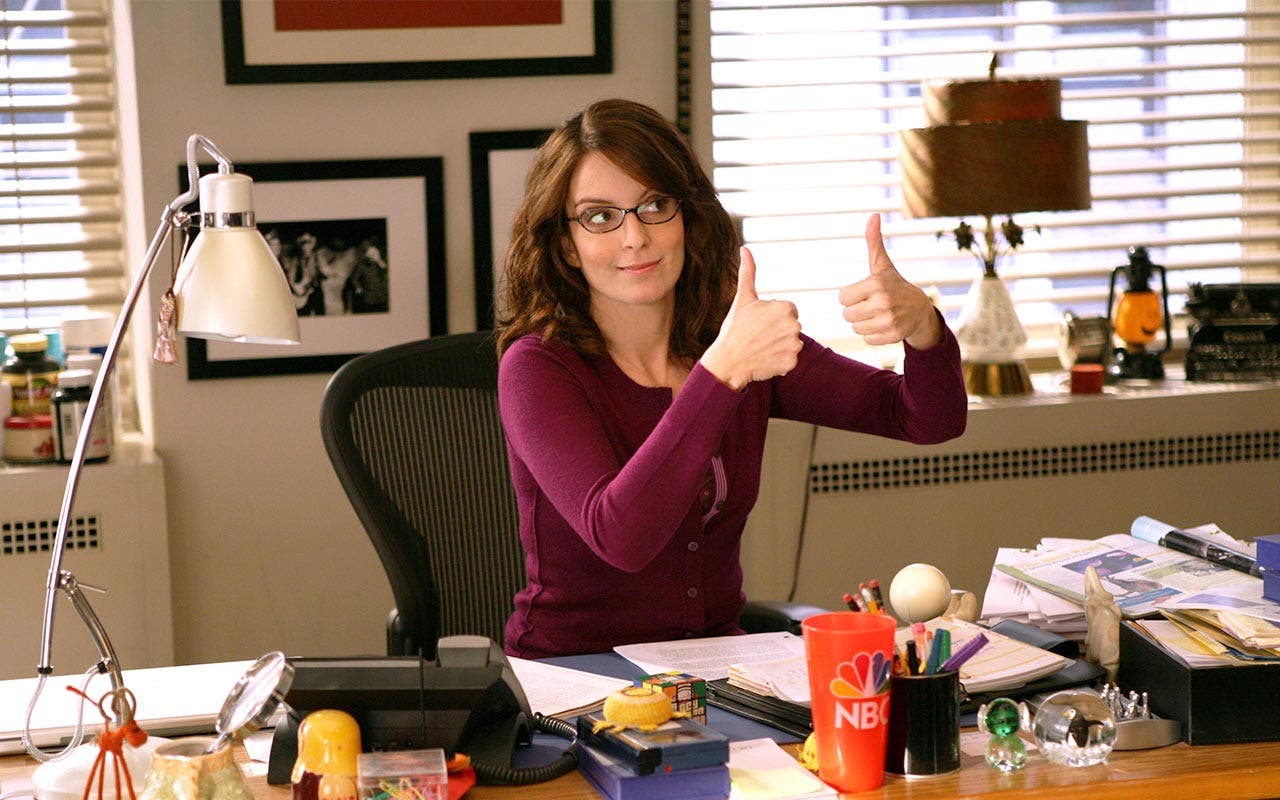 How Tina Fey's net worth was built
Actor and comedian Tina Fey studied drama at the University of Virginia and moved to Chicago after graduating in 1992 hoping to start a career in comedy. She joined renowned comedy troupe Second City and was recruited there by writers from "Saturday Night Live" in 1995. SNL producer Lorne Michaels offered Fey a job as a writer for the show after reading her sketch ideas, and after just a few years she became the first female head writer in the history of the show. She soon started gaining fans by co-hosting SNL's "Weekend Update" sketch alongside Jimmy Fallon.
Fey parlayed this success into several other projects, including writing the 2004 feature film "Mean Girls." She also created and starred in the sitcom "30 Rock," which was a tongue-in-cheek depiction of her time at SNL. During this time, she also appeared in several movies and TV shows, including "The Invention of Lying," "Date Night" and "Muppets Most Wanted," among others.
According to Celebrity Net Worth, Fey made $500,000 per episode for "30 Rock," and in 2011, she earned $13 million just from book sales and her salary as an executive producer. This has all helped her achieve a total net worth of $65 million.
Want to see how your wealth compares to Tina Fey's? Use this net worth calculator to see your net worth.
Tina Fey
Born: 1970
Birthplace: Upper Darby Township, Pennsylvania
---
What she's up to now
In 2011, Fey released her autobiography, "Bossypants," in which she tells her life story and career up through her time at "Saturday Night Live." She continues to act in her own and other's projects, including making a guest appearance as legendary prosecutor Marcia Clark in "Unbreakable Kimmy Schmidt." In 2015, she starred in the comedy "Sisters" alongside fellow SNL alum Amy Poehler.
---
Accolades
In 2001 Fey won Writer's Guild awards for her writing on SNL. She's also won several awards for "30 Rock," including Golden Globes for Best Performance by an Actress in a Television Series in 2008 and 2009. In 2016 she shared an Emmy Award with Amy Poehler for Best Guest Actress in a Comedy Series for co-hosting an episode on "Saturday Night Live."
Think Tina Fey is rich? Wait until you see how much Adele is worth!