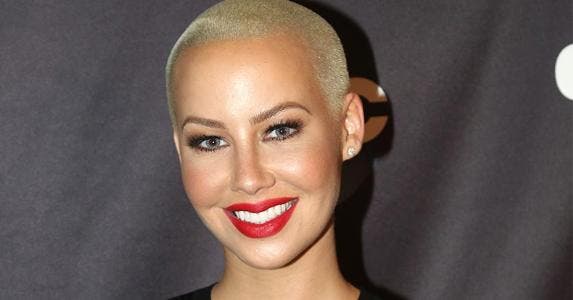 Amber Rose
Net worth: $12 million(as of February 2017)
Year of birth: 1983
Education: Unknown
---
How Amber Rose's net worth was built
Amber Rose is an actor, model, musician, entrepreneur and socialite with a net worth of $12 million. Much of Amber Rose's net worth has come through her cameos in reality shows and music videos, including Wiz Khalifa's "No Sleep," Nicki Minaj's "Massive Attack," and Fabolous' "You Be Killin' Em."
Other appearances include "Running Russell Simmons," and a role as a guest judge on "RuPaul's Drag Race" and "Master of the Mix."
In 2011, she signed on as a spokesperson for Smirnoff. She also has worked as a musician, releasing the songs "Fame" and "Loaded." Rose rounds out her talents as an entrepreneur, with her own apparel and eyewear lines.
In addition to her work, Rose holds a place in the spotlight due to her high-profile relationships. She dated Kanye West from 2008 to 2010 and was married to Wiz Khalifa from 2013 to 2014.
You can use this net worth calculator to see your net worth.
---
What she's up to now
In 2016, Rose debuted her own talk show, "The Amber Rose Show," on VH1. She also competed on the 23rd season of "Dancing With the Stars."
Rose has her own charity, The Amber Rose Foundation, which works to empower women across the world. As part of her foundation, she hosted the "SlutWalk" in 2015 and 2016 to promote her foundation's mission of uplifting women.
---
Accolades
Amber Rose's work means she is rarely up for awards, but she has received notice for various activities in the past.
As a contestant on "Dancing with the Stars," she and partner Maskim Chmerkovskiy finished in ninth place. In addition, she took home the tongue-in-cheek "Most Likely to Steal Your Girl" award from the first-ever All-Def Movie Awards in 2016. Produced by Russell Simmons, these awards were seen as a hip-hop alternative to the Oscars, which aired the same night.