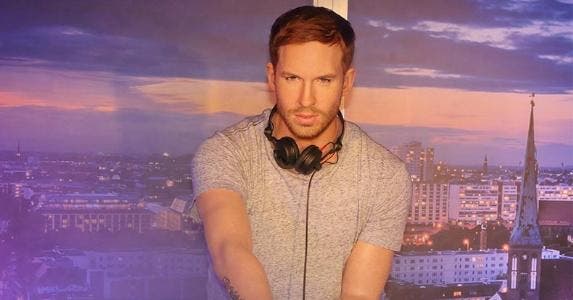 Calvin Harris
Net worth: $63 million (as of February 2017)
Year of birth: 1984
Education: Dumfries High School
---
How Calvin Harris's net worth was built
Calvin Harris was born and raised in Scotland, where his love for electronic dance music was fostered.
In his early teen years, while attending high school, Harris discovered EDM and began recording his own demos in his room, working at local supermarkets to pay for his DJ gear.
Eventually, two of the songs that he recorded, "Da Bongos" and "Brighter Days," were released by the Prima Facie label in early 2002 as a 12-inch club single and a CD-EP.
With this accomplishment under his belt, Harris relocated to London to pursue a full-time career in music. Initially, Harris did not find much success. Only one of his songs, "Let Me Know," was released, on the Unabombers' 2004 live-mix CD, Electric Soul.
Harris returned home and, soon after, caught his big break. A representative from EMI — a music industry company that signed The Beatles — found his recordings online and signed him.
A succession of No. 1 singles solidified his claim in the music business.
---
What he's up to now
In 2016, Calvin Harris collaborated with Rihanna to produce the hit single, "This Is What You Came For," which is now his highest-charting track on the Billboard Hot 100 chart.
Calvin Harris and Taylor Swift had been dating for over a year when they called it off in 2016 and are struggling to keep the breakup mutually supportive.
After the split, Swift mentioned that she had written the lyrics for Harris's single, "This Is What You Came For," something that neither Harris nor Rihanna had mentioned previously.
Neither Harris nor Rihanna denied the claim. Instead, Harris questioned the "petty" remark.
---
Accolades
Harris has received a seemingly endless number of nominations for American, BBC, Billboard and BRIT awards, under categories like Top EDM Artist, Best British Artist, Best British Single, Top Dance Artist and many more.
To date, he has won two American Music Awards for Favorite EDM Artist and a Billboard Music Award for Top Dance Artist.