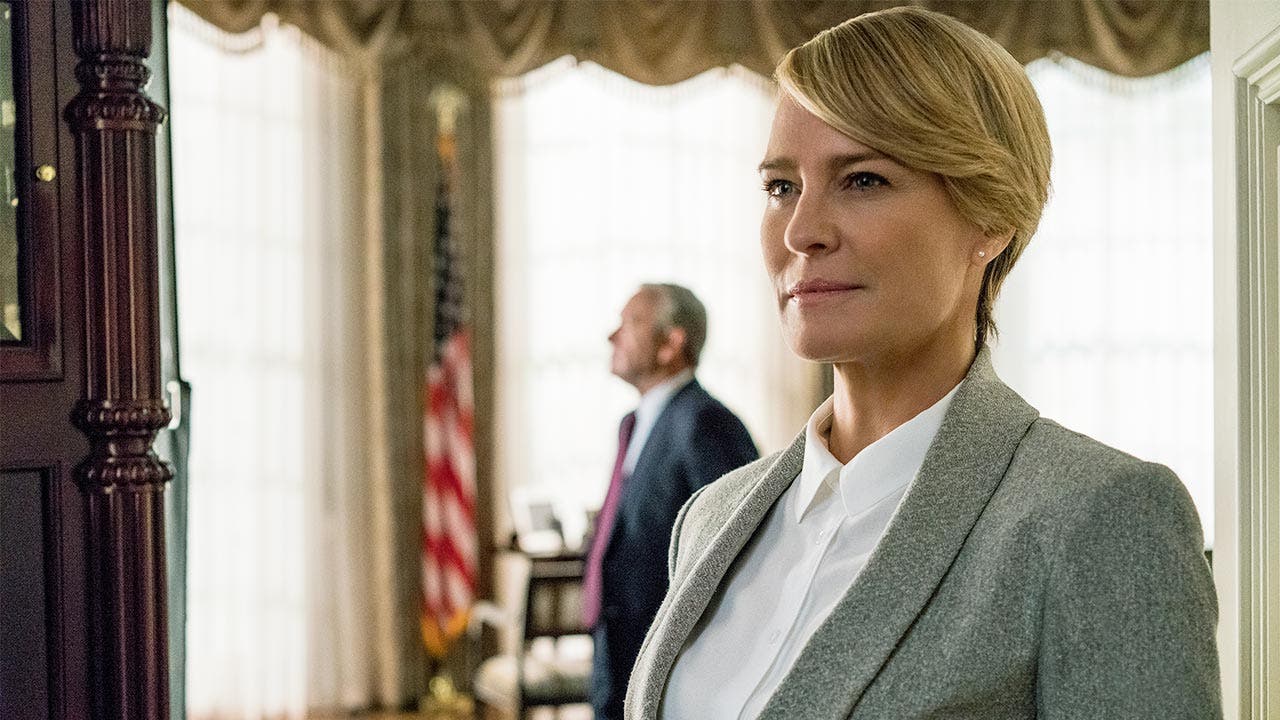 How Robin Wright's net worth was built
Robin Wright skyrocketed to fame as Tom Hanks' love interest in the 1994 blockbuster film "Forrest Gump." She has starred in numerous other well-known films and TV shows, including the 1987 cult hit "The Princess Bride."
She's had a long film career. Among her many other credits are "She's So Lovely," "Hurlyburly," "State of Play," "Moneyball" and "The Girl With the Dragon Tattoo." She met actor Sean Penn on the set of the 1990 drama "State of Grace." They were married in 1996 and divorced in 2010.
As of May 2017, Wright's net worth was $65 million, according to Celebrity Net Worth.
Use this net worth calculator to figure your own net worth.
Robin Wright
Born: 1966
Birthplace: Dallas
---
What she's up to now
Wright returns as Claire Underwood in the fifth season of the hit Netflix drama series "House of Cards," which is available on May 30, 2017. The show has marked a comeback for Wright after years of raising her two children by actor Sean Penn. In 2016, Wright demanded equal pay for her "House of Cards" role after learning that co-star Kevin Spacey was earning more than she was. Wright co-produced and narrated the 2015 documentary "When Elephants Fight," which brought attention to the scandal in the Congo involving the use of the country's minerals to make consumer electronics.
---
Accolades
Wright won a Golden Globe award in 2014 for best actress for "House of Cards." In 1995, she was nominated for a Golden Globe for her role as Jenny in "Forrest Gump." She was nominated for three Daytime Emmys for her work on the 1980s soap opera "Santa Barbara." She was inducted into Austin's Texas Film Hall of Fame in 2013.
You think Robin Wright is rich? See how much Oscar-winning actress Jennifer Lawrence is worth!