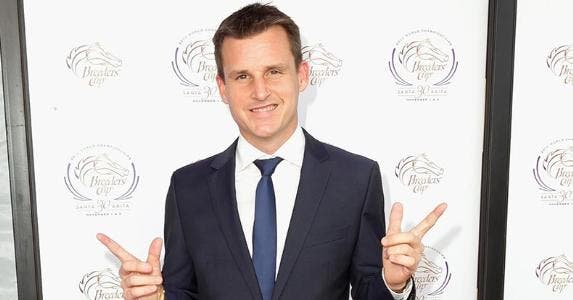 Rob Dyrdek
Net worth: $50 million (as of February 2017)
Year of birth: 1974
Education: Dropped out of high school his senior year
---
How Rob Dyrdek's net worth was built
Rob Dyrdek started skateboarding when he was just 11 years old. He received his first sponsorship at age 12. By 16, he dropped out of high school to move to California and focus solely on becoming a professional skateboarder. He broke several world records during his career.
Despite leaving school early, Dyrdek has developed into a cunning entrepreneur and businessman. He owns his own line of skateboards, action figures and skateboarding shoes and apparel. In 2006, he became a reality TV personality, starring in MTV's "Rob & Big" with his best friend and bodyguard, Christopher "Big" Boykin. Later, Dyrdek appeared in MTV's "Fantasy Factory," which ran for four seasons.
He has made appearances in movies and video games, and he helped produce and write for TV series. With his mind for business and passion for his sport, he has turned his skateboarding talents into a $50 million empire, according to Celebrity Net Worth.
You can use this net worth calculator to see your net worth.
---
What he's up to now
Dyrdek is still working hard in the entertainment industry and in his skateboarding business ventures. He created and lent his voice to an animated Nickelodeon series, "Wild Grinders," which is loosely based on his life. Fans also can catch him hosting MTV's "Ridiculousness" alongside friends Sterling "Steelo" Brim and Chanel West Coast. The show airs clips of people failing at crazy stunts, and the hosts offer humorous commentary. Dyrdek is an executive producer of the long-running show.
---
Accolades
Rob Dyrdek set an impressive 21 Guinness world skateboarding records during his career. He started a foundation in 2003 that aims to build legal skate parks for kids and teens across the U.S., to give them safe places to practice their sport. He is also the founder of Street League Skateboarding, a skateboarding competition that attracts contestants from all over the world. His work in reality TV has earned Dyrdek several Teen Choice Awards nominations.