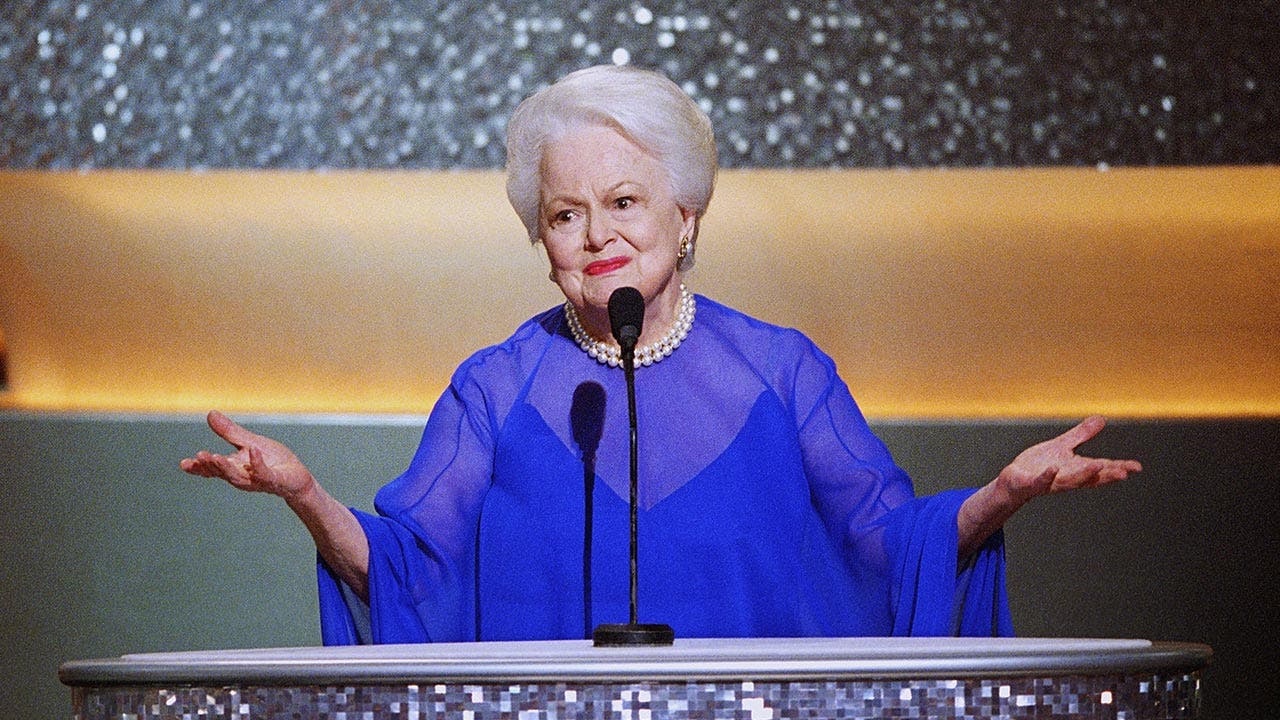 How Olivia de Havilland's net worth was built
Oliva de Havilland rose to stardom through her work with Errol Flynn in the 1930s, during Hollywood's Golden Age. But it was her performance as Melanie Hamilton in "Gone With the Wind" that made her a household name.
By the 1940s, de Havilland was ready to move on to other projects, but her studio contract restricted her from doing so. When the studio extended her contract by applying time she was suspended from work, de Havilland sued the studio, eventually winning her case through the U.S. Supreme Court.
Olivia de Havilland had a net worth of $20 million as of June 2017, according to Celebrity Net Worth.
De Havilland built her net worth through years of hard work. Create a plan to build your own net worth. Get started with Bankrate's net worth calculator.
Olivia de Havilland
Born: 1916
Birthplace: Tokyo
---
What she's up to now
De Havilland continued acting well into the 1980s, appearing on a variety of TV shows. At the 75th Annual Academy Awards in 2003, de Havilland served as a presenter.
She lives in Paris, where she wrote her 1962 autobiography, "Every Frenchman Has One."
---
Accolades
Although de Havilland earned an Oscar nomination for her role in "Gone With the Win," she lost the award to her co-star. She went on to win two Best Actress Oscars for her performances in "The Heiress" and "To Each His Own." De Havilland also won Golden Globes for her work in "Anastasia – The Mystery of Anna" and "The Heiress."
Her other awards include honors from Elle Women in Hollywood Awards, Italian National Syndicate of Film Journalists, and New York Film Critics Circle Awards. She received a star on the Hollywood Walk of Fame in 1960, the National Medal of Arts in 2008, and the Legion of Honor in 2010.
Think Olivia de Havilland made some serious cash as an actress? See how her net worth compares with today's stars, like the cast of "Friends."