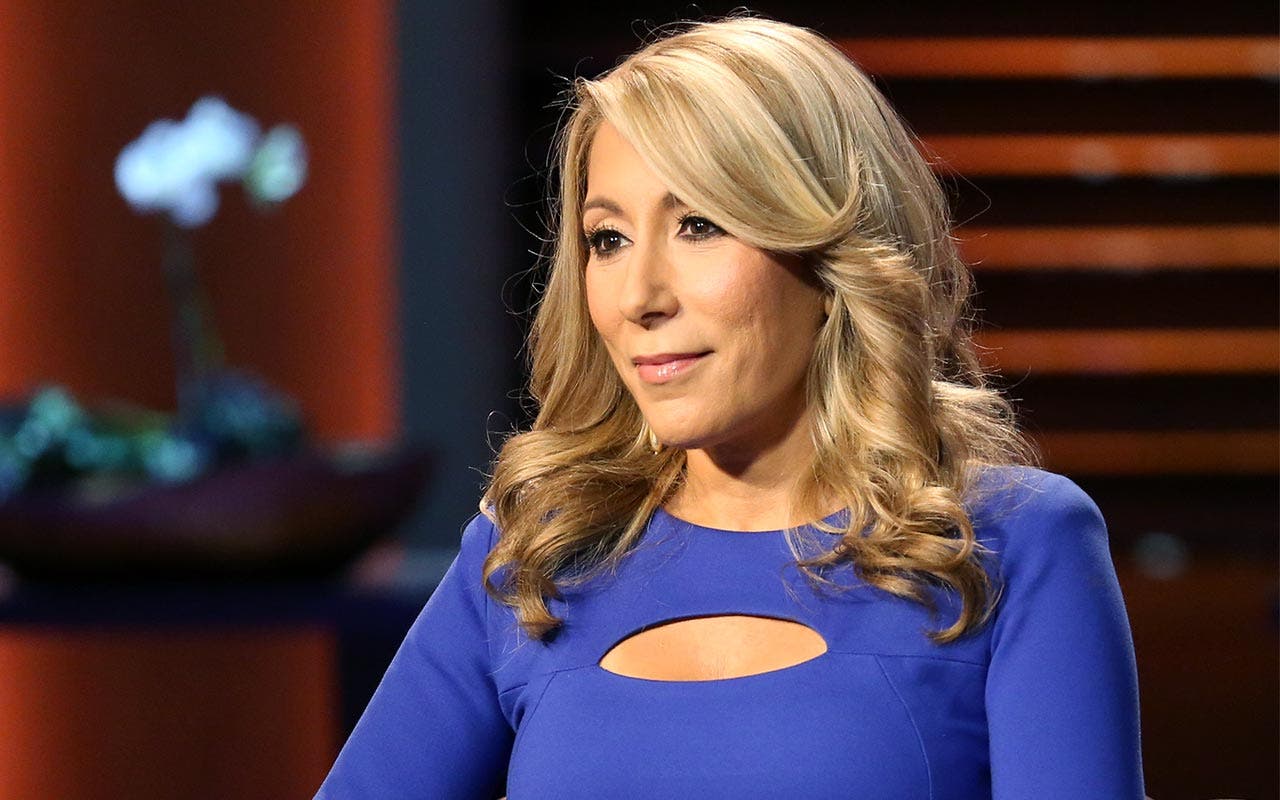 How Lori Greiner's net worth was built
It all started with an earring organizer. Lori Greiner, one of the judges on the popular TV show "Shark Tank," began her career by designing a jewelry box that could hold up to 100 pairs of earrings. She made over $1 million within the first year of selling it. Greiner has parlayed that into a career as a successful entrepreneur and inventor of kitchen products and other useful accessories and products.
Greiner also hosts a popular show on QVC called "Clever and Unique Creations by Lori Greiner." She serves as the president and CEO of her own company, For Your Ease Only, which focuses on developing quality products at reasonable prices for consumers. She has been featured in Oprah's "O" magazine, "Forbes" and other publications. Her net worth as of March 2017 is $50 million, according to Celebrity Net Worth.
You can use this net worth calculator to see your net worth.
Lori Greiner
Born: 1969
Birthplace: Chicago
---
What she's up to now
Greiner has a family life, which she keeps private. She continues to appear on "Shark Tank," having tremendous success with her investment decisions, as evidenced by her stake in the Scrub Daddy sponge, the biggest success in the history of the show. Greiner sold more than 2 million of the sponges in one day on QVC. Greiner also has written a book titled "Invent it, Sell it, Bank it!: Make Your Million Dollar Idea Into a Reality." The book covers her life working on QVC and the TV show "Shark Tank."
Accolades
The creator of more than 400 products, Greiner holds at least 120 patents in the U.S. and around the world. She was a guest speaker at the first U.S. Patent and Trademark Office Women's Entrepreneurship Symposium. Greiner helped lead "Shark Tank" to Emmy nominations for Outstanding Reality Program in 2012 and 2013. The show also received two Summer Television Critics Association nominations for Outstanding Achievement in Reality Programming, winning that award in 2013. "Shark Tank" also won the Critics Choice Award for Best Reality Series in 2014. The show has garnered three Producers Guild Award nominations.
Lori Greiner is a smart entrepreneur. So is skateboarder Rob Dyrdek!