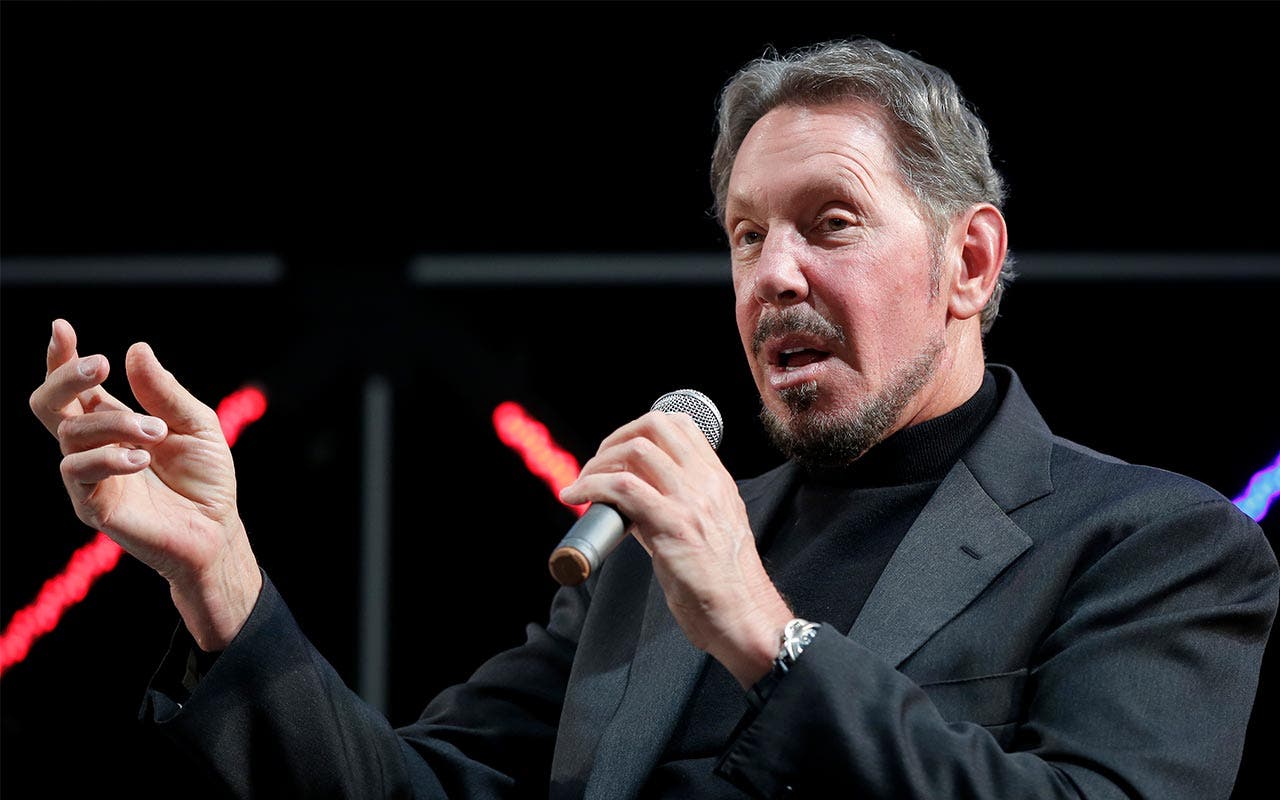 How Larry Ellison's net worth was built
Larry Ellison was adopted by his great-aunt and uncle, who raised him since he was an infant. He attended the University of Illinois at Urbana-Champaign, but dropped out after his adoptive mother died. He later attended the University of Chicago, but after one semester, in 1966, he moved to Berkeley, California. Over the next 10 years, he worked at different jobs and learned basic computer programming.
In 1977, Ellison and two colleagues founded Software Development Labs, beginning by building a database-management system called Oracle for the CIA. Their big break came in 1981, when IBM signed on to use their product. The company was later renamed Oracle, in a nod to its best-selling software product. In 1986, Oracle went public, reporting revenue of $55 million. By 1992, it was the leader in database management. Oracle remains a software leader today, though it faces stiff competition from main rival Amazon Web Services. Ellison stepped down from his position as CEO in 2014, but now serves as executive chairman and chief technology officer.
The entrepreneur, investor and businessman has a net worth of $56 billion as of May 2017, according to Forbes, which ranks him as one of the 10 richest people in the world. The bulk of Ellison's net worth comes from his position as founder and former CEO of software company Oracle.
You can use this net worth calculator to see your net worth.
Larry Ellison
Born: 1944
Birthplace: New York City
---
What he's up to now
Ellison is well known for extravagance. In 2012, he bought most of the Hawaiian island Lanai, including two golf courses, for $300 million. In February 2017 he announced plans to create spaces for events at two locations on the property's golf course. He wants to hold up to 40 events per year, attracting hundreds of guests.
Ellison is also heavily involved in philanthropic work through the Lawrence Ellison Foundation, which supports global health, education, wildlife conservation and biomedical research. In May 2016, he announced a $200 million donation to the University of Southern California for the creation of a cancer research and treatment center.
---
Accolades
Ellison's philanthropy has served him well. He ranked on the Forbes list of America's 50 Top Givers in 2014 and 2016. In 2004, he received the Fred D. Thompson Award of Distinction from the American Federation for Aging Research. This award recognized Ellison for his support for gerontology research. He's also one of the many billionaires to sign The Giving Pledge, in which he has committed to giving more than half of his fortune to philanthropic causes during his lifetime or in his will.
Think Larry Ellison is loaded? See how much Jeff Bezos is worth!