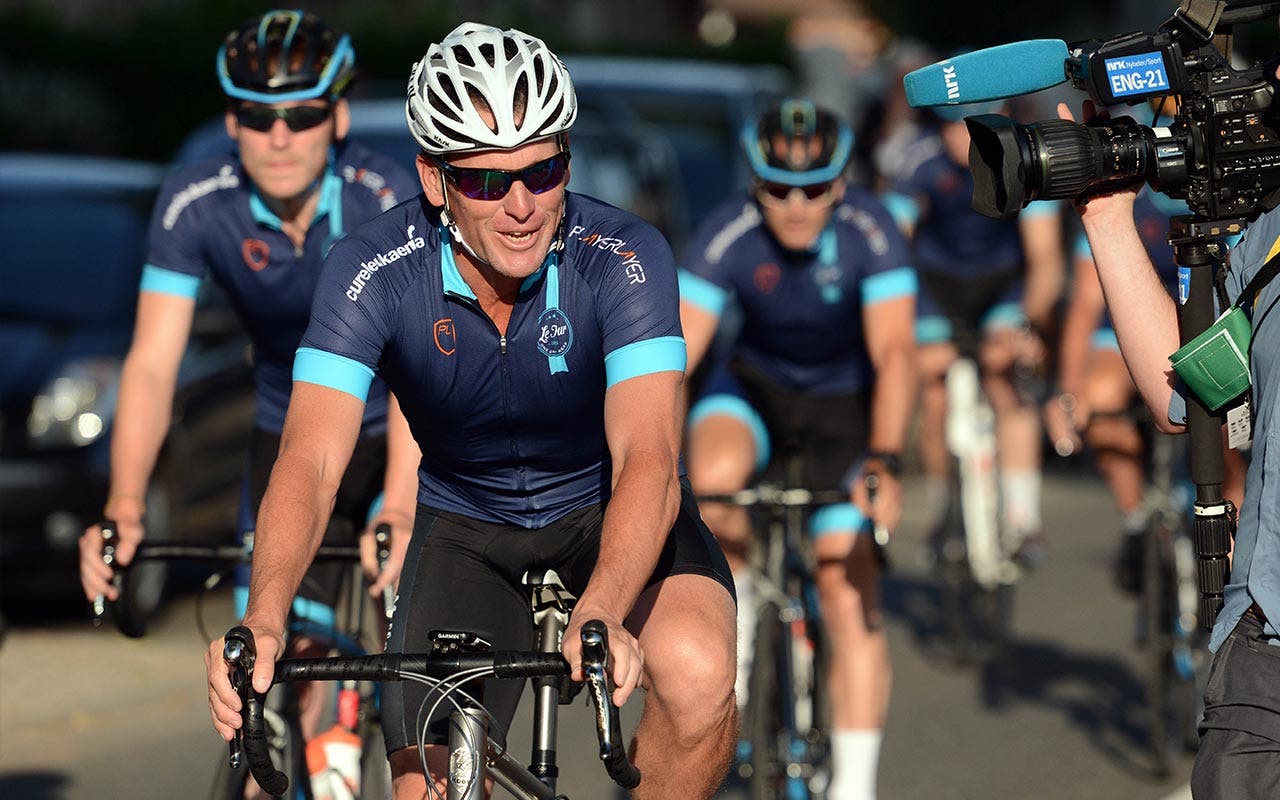 How Armstrong's net worth was built
Lance Armstrong was born in 1971 and was raised by his mother.  He displayed his athleticism from a young age, running and swimming at age 10, cycling and competing in triathlons at 13. He began competing as a professional triathlete at age 16 and then trained with the U.S. Olympic Cycling development team.
In 1992, Armstrong competed in the Olympics, finishing in 14th place, and received an invitation to join the Motorola cycling team. At age 21, he won the World Road Race Championship in Oslo, Norway, a 161-mile one-day event. In 1996 he placed 12th at the Olympics.
In October of 1996, Armstrong was diagnosed with testicular cancer. He spent the next few months getting aggressive chemotherapy treatments and was declared cancer-free in February 1997. That year he established the Lance Armstrong Foundation and returned to cycling, signing on with the U.S. Postal Service team for $200,000 a year.
In 1999, Armstrong won his first Tour de France, repeating the feat again the following year and earning a bronze medal at the Sydney Olympic Games in 2000. He would continue his string of successes winning the Tour through 2005, when he announced his retirement with seven Tour de France medals. He would return in 2009, placing third in the Tour, and again in 2010, finishing 23rd. He finally retired in 2011.
According to Celebrity Net Worth, Lance Armstrong is worth a total of $50 million from endorsements, prize money and public speaking.
You can use Bankrate's net worth calculator to see your net worth.
Lance Armstrong
Born: 1971
Birthplace: Plano, Texas
---
What he's up to now
Armstrong was first accused of doping in 2001, but denied the allegations for many years — until 2013, when he finally admitted in an interview with Oprah Winfrey that he had used performance-enhancing drugs since the mid-1990s. The U.S. government filed suit seeking nearly $100 million in damages from Lance Armstrong for defrauding the government by accepting sponsorship money from the U.S. Postal Service while using banned drugs. He is scheduled to go to trial in November 2017.
In 2012 he stepped down as chairman of the Livestrong Foundation which he had founded.
---
Accolades
In his career, Armstrong won seven Tour de France titles. In 2012, he was stripped of them.
See how Lance Armstrong's net worth compares with that of "Jackass" star and co-creator Johnny Knoxville.