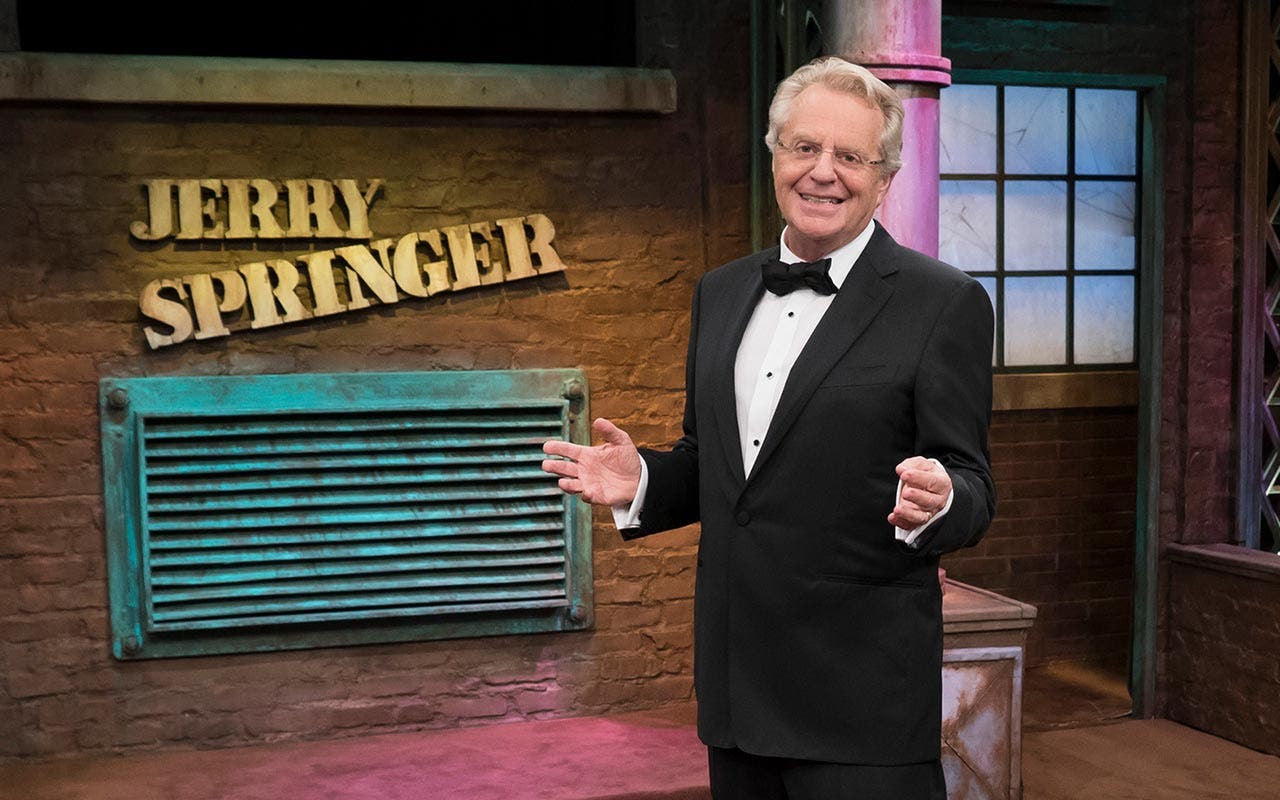 How Jerry Springer's net worth was built
Born in London, Jerry Springer was raised in Queens, New York, and today is considered a cultural icon in the talk show arena. He began his career in politics, becoming a campaign adviser to Robert Kennedy, whom he met at a dinner party. After Kennedy's assassination, Springer practiced law while working in politics, getting elected to the Cincinnati City Council in 1971. In 1977, he was elected mayor of Cincinnati for two terms. His political aspirations continued as he made an unsuccessful bid for governor of Ohio in 1982.
He signed on with Cincinnati's NBC affiliate WLWT as a news anchor, taking it to first place. That led to his eponymous talk show in 1991 which started as a political commentary show and morphed into a more colorful format by 1994. His show often involves a loud audience and guests with outrageous relationship and sexual dramas resulting in high emotions on stage.
In other work, Springer performed on "Dancing With the Stars" in 2006 and hosted NBC's "America's Got Talent" for the 2007 and 2008 seasons. He also dabbled in theatre, performing in London and on Broadway in 2009.
As of May 2017, Jerry Springer had a net worth of $45 million, according to Celebrity Net Worth.
How do you compare to Jerry Springer? You can use this net worth calculator to see your net worth.
Jerry Springer
Born: 1944
Birthplace: London
---
What he's up to now
"The Jerry Springer Show" was renewed to run through September 2018. There are a number of articles and rumors swirling around that Springer could possibly run for Ohio governor in 2018. He has said himself that he hasn't ruled out returning to politics, and that if it's possible for other reality show celebrities to run for political office, why not him? Recently, Springer has been speaking and raising money in small towns for the Ohio Democratic Party, which hints at a potential run for office.
---
Accolades
As a news anchor, Springer was named TVs best anchor for five years in a row by readers of "Cincinnati Magazine." In the 1980s, Springer also won seven local Emmy awards for his political commentaries on Cincinnati's WLWT-TV. In 1998, Barbara Walters named Springer one of the world's "10 Most Fascinating People," as "The Jerry Springer Show" was reaching millions of viewers. Though his talk show has sky-high ratings, it has not won any significant awards.
As they say on daytime TV, you may be shocked to see how Jerry Springer's wealth compares to that of competing talk-show host Wendy Williams.