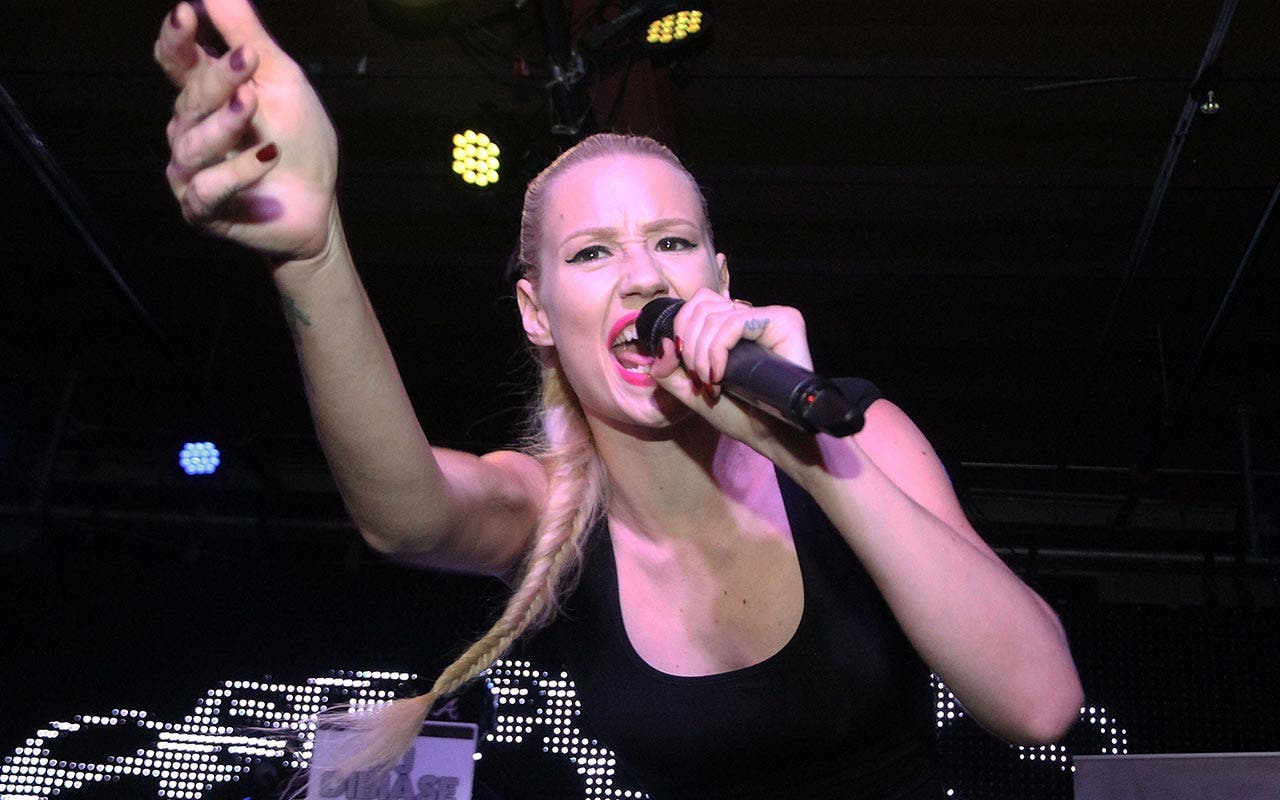 How Iggy Azalea's net worth was built
The blonde, Australian hip-hop sensation was born Amethyst Amelia Kelly. She felt drawn to rap music before she turned 16, so she dropped out of high school to move to the U.S., then took a stage name that combines her childhood dog's name (Iggy) with the name of the street where she was raised (Azalea). She settled in Los Angeles in 2010, signed on with the independent label Wine-O Music and was discovered on YouTube after she uploaded some rap videos. They quickly went viral.
In 2012, Azalea signed on with Wilhelmina Models International to model full time, and she became the "New Face of Levi's Jeans." Her rap career relaunched that same year when hip-hop magazine XXL put her on the cover of its annual "Freshman Class" issue. Readers began to take notice of the first female, non-American rapper to make the list.
Azalea's single "Fancy" reached No. 1 on the Billboard pop singles chart in June 2014, and the follow-up, "Black Widow," hit No. 3 a few months later. Azalea also was featured on Ariana Grande's No. 2 smash, "Problem."
Iggy Azalea's entertainment career has allowed her to amass net worth of $10 million as of April 2017, according to Celebrity Net Worth.
You can use this net worth calculator to see if your net worth is fancy like Iggy Azalea's.
Iggy Azalea
Born: 1990
Birthplace: Sydney, Australia
---
What she's up to now
Azalea's fans are awaiting her second studio album, "Digital Distortion." Its release has been delayed, but its lead single, "Team," has already dropped and went to No. 42 on Billboard.
In 2016, Azalea spent a busy year touring and appearing on radio stations around the U.S. as well as on TV shows, including "The Tonight Show Starring Jimmy Fallon."
---
Accolades
For a relative newcomer, Azalea has a long list of awards and nominations, thanks in part to numerous collaborations. In 2016, she was named GQ Australia's Woman of the Year. She was nominated for several Grammy Awards in 2015, including for Best New Artist, and she was nominated both in 2014 and 2015 for a BET Award for Best Female Hip Hop Artist. In 2014, she won Song of the Summer/DJ Replay at the Young Hollywood Awards, and she won a Teen Choice Award shared with Ariana Grande for Female Artist.
Iggy Azalea is a rap music moneymaker. She how she compares to hip-hop superstar Drake.