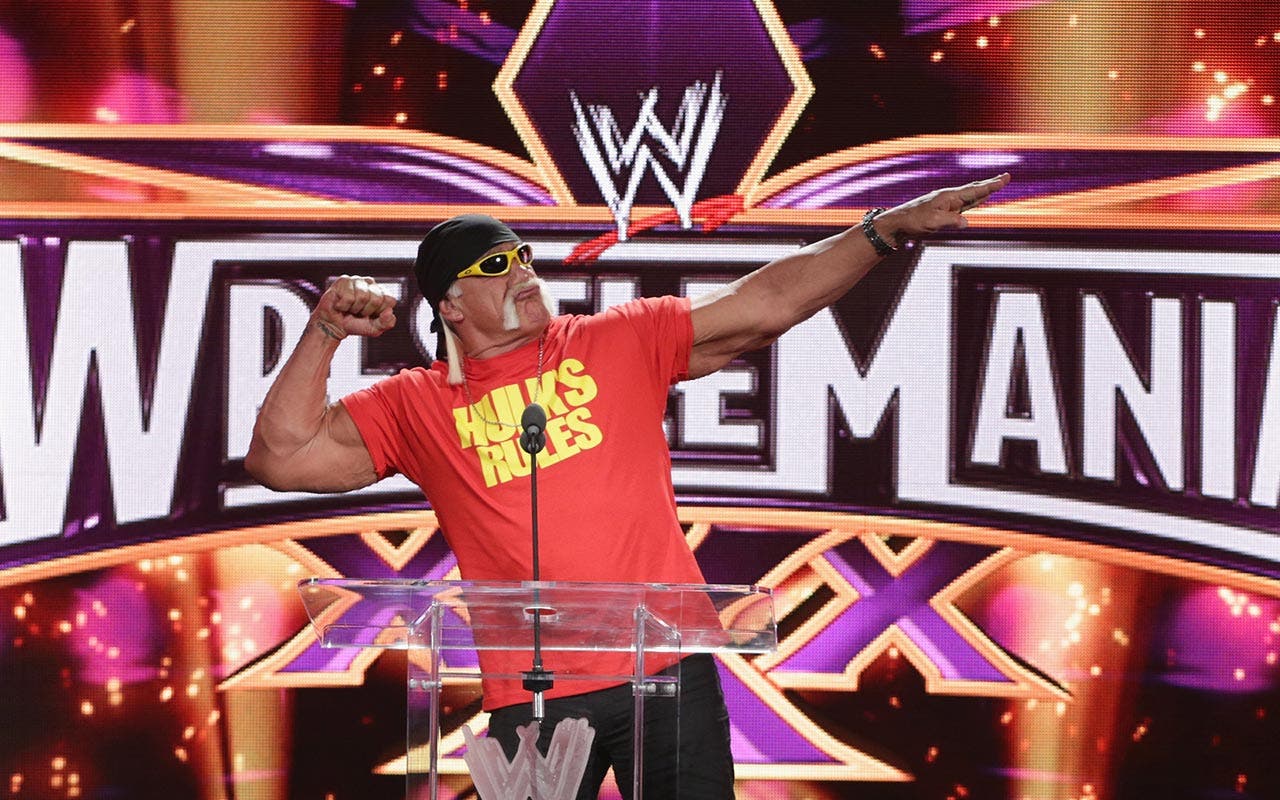 How Hulk Hogan's net worth was built
Born Terry Gene Bollea to a construction foreman and dance instructor, Bollea discovered wrestling in high school. While he attended the University of South Florida, he never graduated, instead pursuing his passion in the ring.
Bollea became a regular at a nearby gym that was owned by wrestlers Jack and Jerry Brisco. Witnessing his compelling workout performances, they encouraged him to begin wrestling in small, local circuits.
In 1979, the World Wrestling Federation, or WWF, discovered Bollea. Vince McMahon, the owner, offered him an opportunity to join the federation and create a new identity. He suggested "Hulk Hogan," inspired by Hogan's massive physique and resemblance to the comic book character the Incredible Hulk.
Hogan's debut match was against Andre the Giant, and he won. From there, his name, image and his net worth skyrocketed. He caught the attention of actor Sylvester Stallone, who cast him in his 1982 film "Rocky III" as Thunderlips the Ultimate Male.
By 1985, Hogan had become a rich and famous American celebrity. He starred in wrestling movies, created his own brand of multiple products, and continued wrestling, winning multiple championships. He also starred in reality TV shows and co-hosted "American Gladiators."
Hulk Hogan is worth $25 million, according to Celebrity Net Worth. You can use Bankrate's net worth calculator to see your net worth.
Hulk Hogan
Born: 1953
Birthplace: Augusta, Georgia
---
What he's up to now
Hulk Hogan's recent life in the spotlight has been riddled with controversy.
In 2015, Hogan was removed from the WWE's roster and website for making racist comments. Despite his pleas for forgiveness and his emotional interview with a morning variety show, WWE refused to reinstate him.
In November 2016, Hogan settled a lawsuit for $31 million with news outlet Gawker over a sex tape of him and Heather Clem that it published without permission.
---
Accolades
In 1988, Hogan won a Kids' Choice Award for favorite male athlete after his career in the wrestling universe exploded.
Hulk Hogan is a 12-time world champion — six times with the WWF/E and another six times with World Championship Wrestling. Before it was stripped from him, Hogan had been inducted into the WWE's Hall of Fame.
See how Hulk Hogan's net worth compares with that of comedian Amy Schumer.