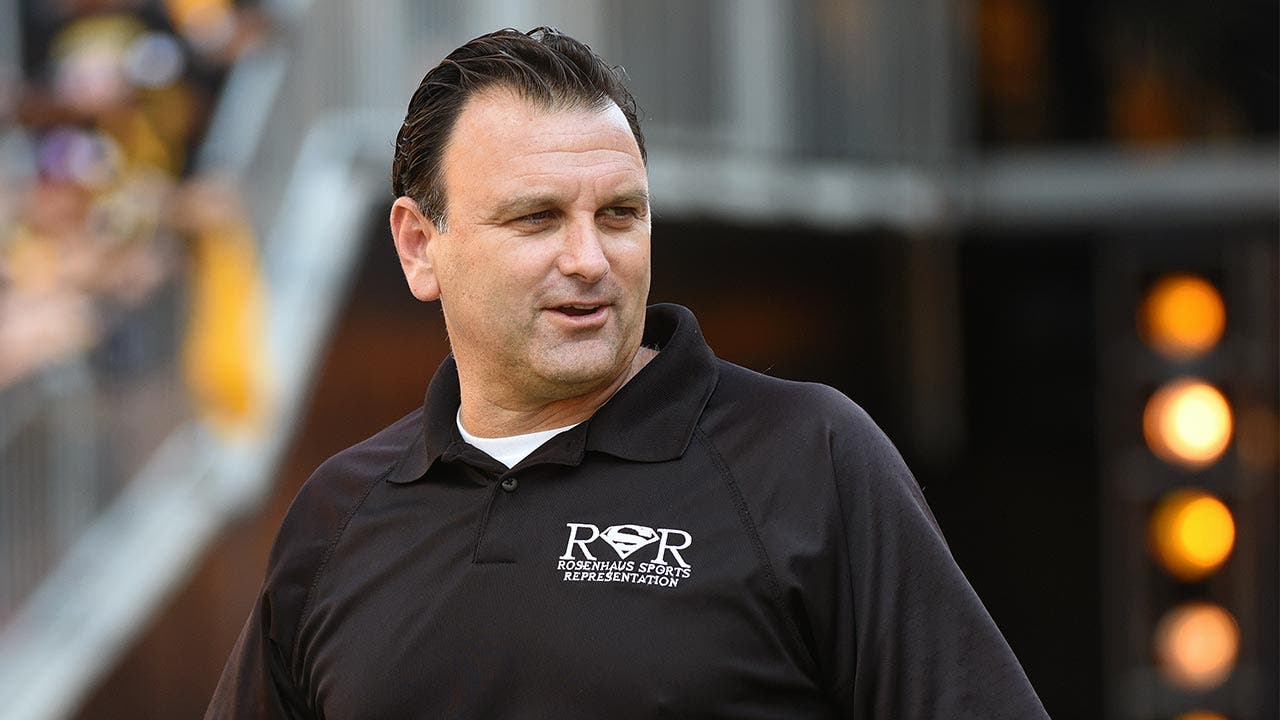 How Drew Rosenhaus' net worth was built
At just 22 years old, Drew Rosenhaus became the youngest registered sports agent in the industry.
In 1989, as a law student at Duke University, Rosenhaus signed his first client, cornerback Robert Massey. Two decades later, he'd negotiated more than a billion dollars in NFL contracts for some of the most famous players in the league, many from the team for which he is a fan, the Miami Dolphins.
TheRichest.com puts Rosenhaus' wealth at $65 million as of May 2017,
He is known for his assertive representation style for controversial clients such as Terrell Owens, formerly a wide receiver for the Dallas Cowboys. He is known as "The Shark."
The film "Jerry Maguire" is said to be based on the career of Rosenhaus.
Use this net worth calculator to see how you stack up against Drew Rosenhaus.
Drew Rosenhaus
Born: 1966
Birthplace: South Orange, New Jersey
---
What he's up to now
He now runs his Miami-based agency, Rosenhaus Sports Representation (which he started in 1988 with his brother, Jason), representing almost 100 NFL clients, according to Forbes.
As of this year, he represents tight end Rob Gronkowski, wide receiver Terrelle Pryor, safety Jonathan Cyprien, linebacker Jabaal Sheard, wide receiver Torrey Smith and linebacker Lawrence Timmons.
---
Accolades
Also an author, Rosenhaus co-wrote two books with his brother, Jason, called "A Shark Never Sleeps: Wheeling and Dealing With the NFL's Most Ruthless Agent" (1997) and "Next Question: An NFL Super Agent's Proven Game Plan for Business Success" (2008).
Rosenhaus has appeared on a number of shows, including "Late Show With David Letterman," "The Best Damn Sports Show Period," "Jim Rome on Showtime," "ESPN First Take," "60 Minutes," and more. He also consulted on the 1996 movie "Jerry Maguire."
Drew Rosenhaus gets the money for his NFL clients, but it's up to his clients to keep the money they make. See how NFL players handle their finances here.