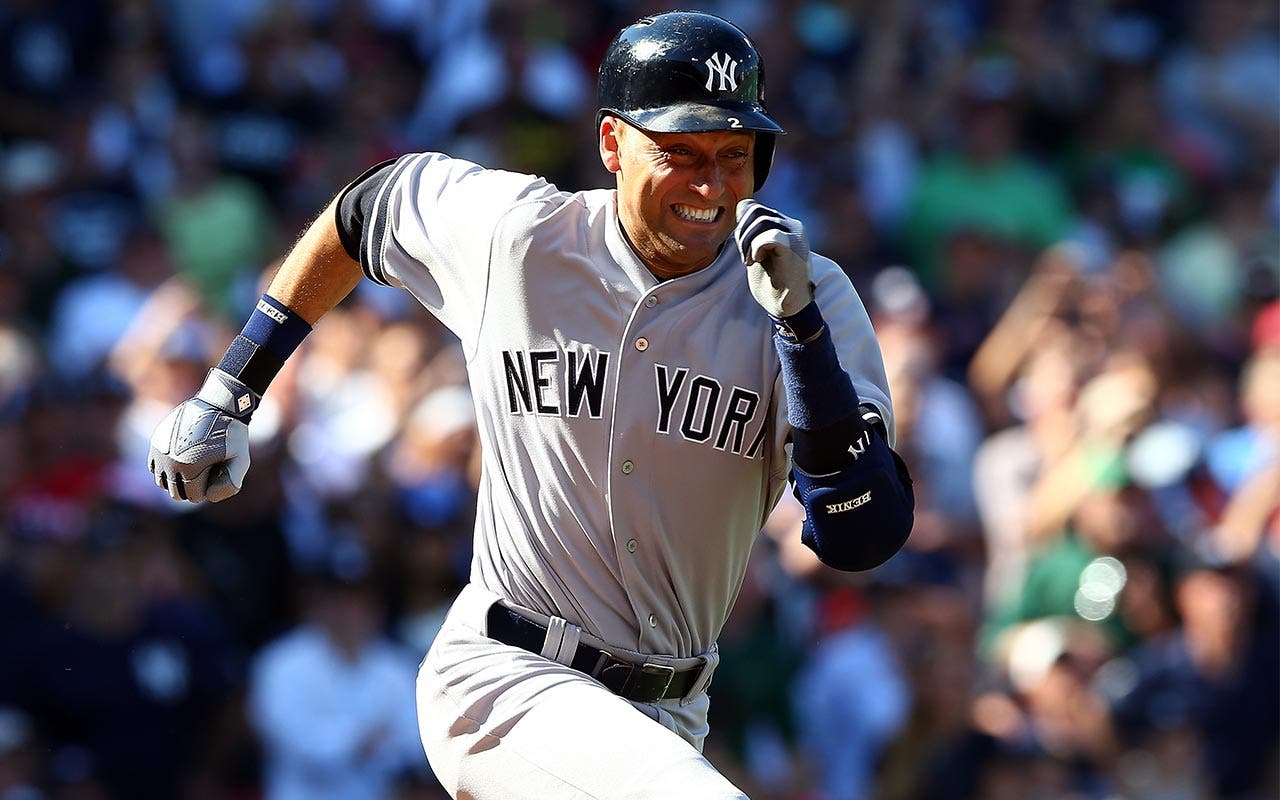 How Derek Jeter's net worth was built
Derek Jeter, long famous as a shortstop for the New York Yankees, has been connected to a group hoping to buy the Miami Marlins that includes former Florida Gov. Jeb Bush.
Team ownership seems like the logical next step for a former player who racked up a long list of accolades over 20 years with the Yankees.
Jeter joined the team on May 29, 1995, when the Yankees' starting shortstop was benched with an injury.
In 1996, Jeter received the American League Rookie of the Year award. In 2014, after 20 years in baseball, multiple Golden Glove and MVP awards, and five world championships, Jeter retired, with his career hits ranking sixth in major-league history.
As of April 2017, Jeter's net worth was $185 million, according to TheRichest.
You can use Bankrate's net worth calculator to see your net worth.
Derek Jeter
Born: 1974
Birthplace: Pequannock Township, New Jersey
---
What he's up to now
Off the field, Derek Jeter has made it a priority to help children and promote the importance of staying active. He established the Turn 2 Foundation, which encourages young people to stay healthy and academically successful, and still remains a part of its operations today.
After his retirement in 2014, Jeter launched a website called "The Players' Tribune," in which professional athletes can directly connect with their fans.
---
Accolades
Jeter has been acknowledged for his on-field performances and successes since high school, receiving the High School Player of the Year award in 1992.
During his professional career, Jeter received the All-Star Game Most Valuable Player Award, The Babe Ruth Award, the World Series Most Valuable Player Award, five Golden Glove Awards, a Lou Gehrig Memorial Award, multiple Silver Slugger Awards for his run-producing performances at the plate and a handful of Hank Aaron Awards.