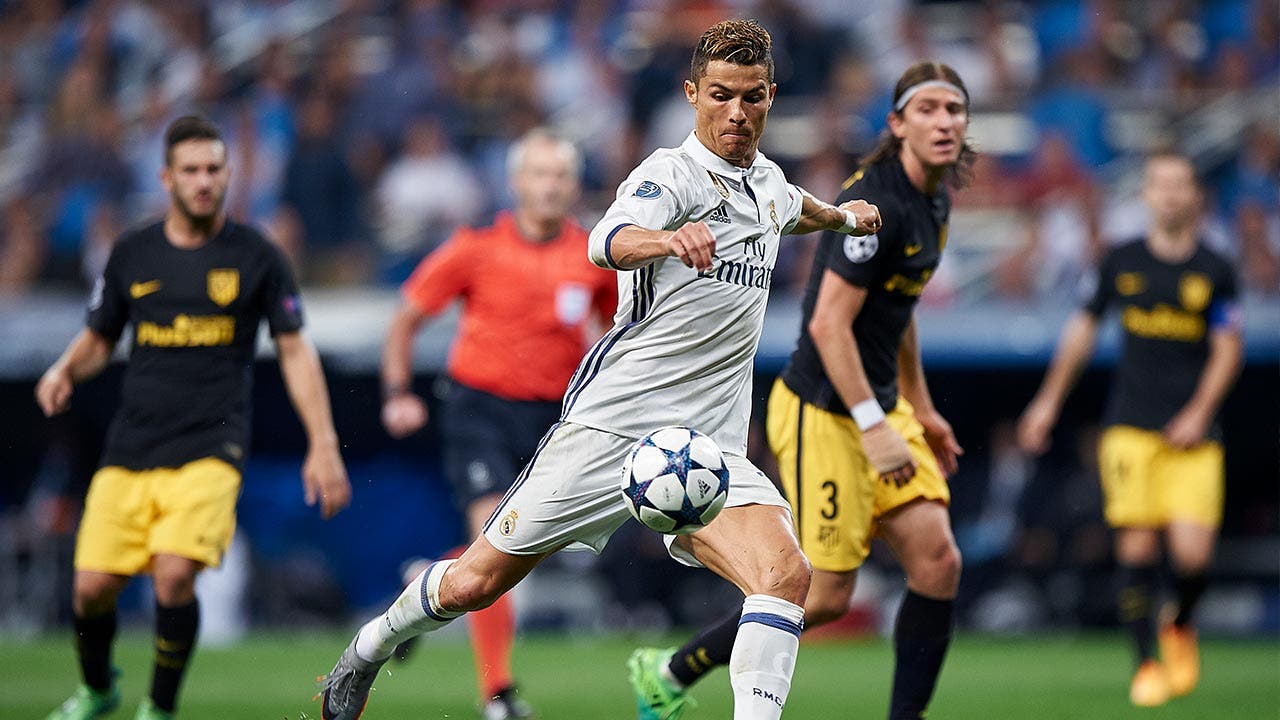 How Cristiano Ronaldo's net worth was built
Cristiano Ronaldo is a professional soccer player from Portugal, but he also hit the product endorsement circuit to boost his income.
Much of his net worth comes from his annual salary of $45 million. He also rakes in a large stipend from endorsements of Nike sneakers, Sacoor Brothers suits, Monster headphones and Tag Heuer watches.
Ronaldo will make $93 million this year, according to Forbes, making him the fifth highest-paid celebrity in 2017.
Ronaldo began his professional soccer career in 2002 as the first Portuguese player to ever sign with Manchester United. He signed a five-year, $31 million contract extension with the team in 2007.
In 2009, He left the British team to play for Real Madrid, receiving a nice salary bump with a contract worth $150 million.
His net worth as of July is $400 million, according to Celebrity Net Worth.
You can use this net worth calculator to see your net worth.
Cristiano Ronaldo
Born: 1985
Birthplace: Funchal Madeira, Portugal
---
What he's up to now
Ronaldo remains on top of the international soccer scene, winning the 2016 FIFA Best Player award, his fourth overall. He is also nominated for Best International Athlete at the 2017 ESPYs. which will be held July 12 and air live on ABC.
In addition to his time as a top athlete, Ronaldo remains active in his endorsement deals, announcing a lifetime endorsement deal with Nike in November 2016. When he isn't on the soccer field or working, Ronaldo can be found actively involved in a variety of charities. In 2015, he was named the world's most charitable sports star, supporting organizations like UNICEF, World Vision and Save the Children.
---
Accolades
Ronaldo's soccer career has earned him countless awards, both individually and with his teammates. In 2016 alone he took home 15 awards in addition to his FIFA Best Player award. Other notable 2016 wins include Best European Sportsman award, Eurosport World Star of the Year 2016, Globe Soccer Best Player of the Year, 2015-16 UEFA Best Player in Europe, Club World Cup 2016 Golden Ball, Balloon d'Or 2016, Best International Athlete ESPY and World Soccer's Player of the Year.
See how Ronaldo's net worth stacks up against the wealth of basketball star LeBron James.