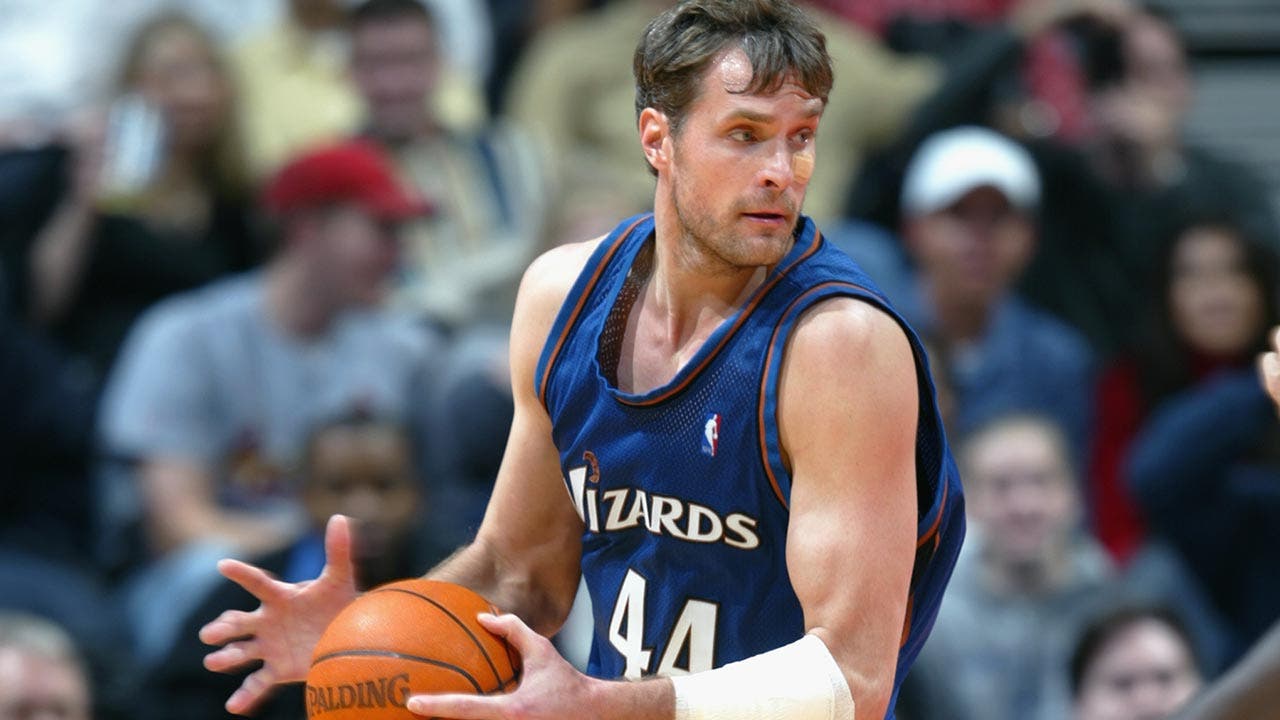 How Christian Laettner's net worth was built
Basketball fans across the country remember the 1992 NCAA tourney's East regional final between Kentucky and Duke. Christian Laettner's last-second, game-winning shot in overtime for Duke was so epic, it's now referred to as "The Shot." Laettner had a perfect shooting record in that legendary game, hitting 10 for 10 from the field and sinking all 10 of his free throws.
Laettner played basketball in high school, but it was at Duke that he became a star. After playing for the Duke University team for four years, Laettner entered the NBA, where he played for six teams over 13 years. The Minnesota Timberwolves drafted Laettner in the first round of the 1992 NBA draft.
Laettner earned approximately $61 million during his NBA career. He has a net worth of $10 million as of May 2017, according to Celebrity Net Worth.
You can use this net worth calculator to figure out your own net worth.
Christian Laettner
Born: 1969
Birthplace: Angola, New York
---
What he's up to now
After Laettner retired from professional basketball in 2005, he started investing in real estate. Laettner partnered with former Duke basketball player Brian Davis to develop property in Durham, North Carolina, into commercial buildings and apartments. The economic downturn made the venture go south, however, causing Laettner to owe millions to creditors. In September 2016, Laettner reached a settlement for the $30 million that he once owed.
---
Accolades
Laettner was inducted into the National Collegiate Basketball Hall of Fame in 2010 and the ACC Hall of Fame in February 2017, when he received 90.9 percent of the media vote. Laettner won the ACC Player of the Year award in 1991 and 1992, the years Duke won back-to-back national championships. He was also named National Player of the Year in 1992. During his time in the NBA, Laettner played on the All Rookie team for the 1992-1993 season. He also played in the 1997 NBA All-Star Game.
You think Christian Laettner is rich? Check out the net worth of former NBA star Charles Barkley!