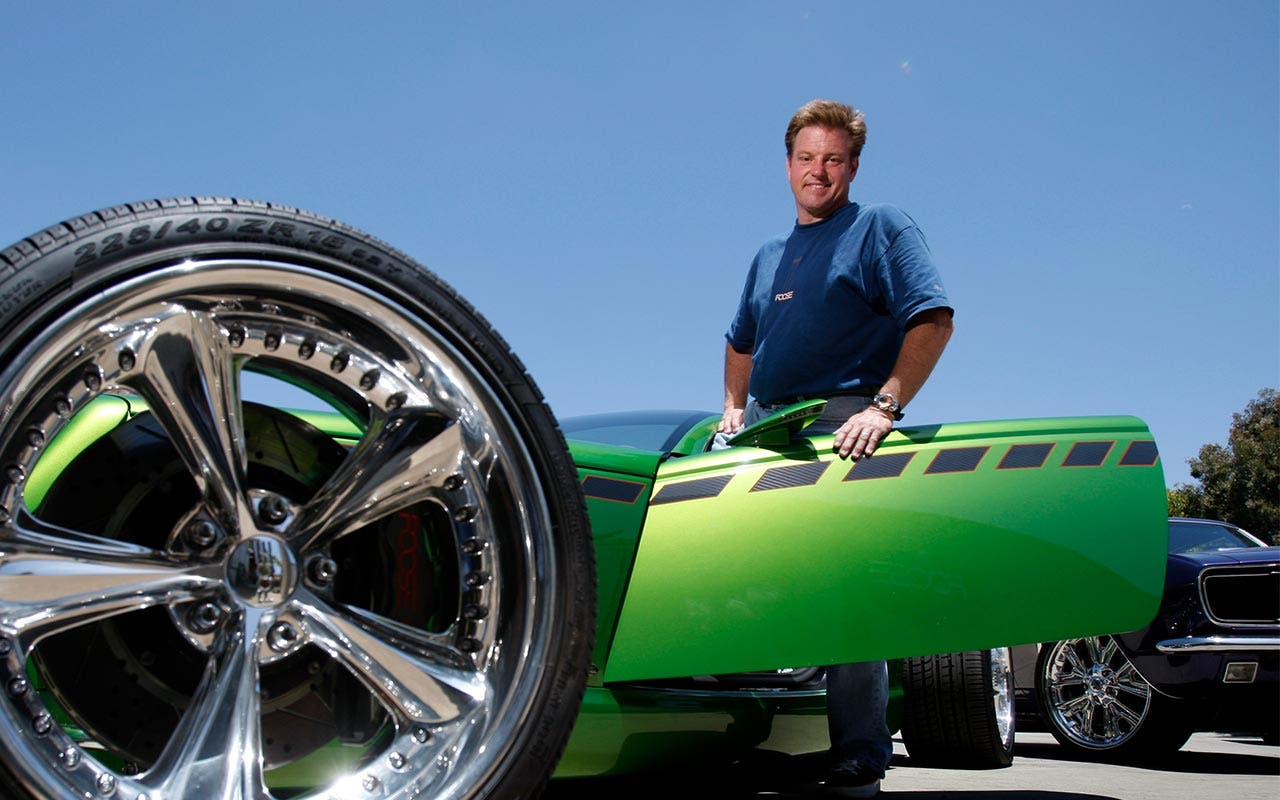 How Chip Foose's net worth was built
Automotive designer Chip Foose started out working for his father's company, Project Design, when he was 7. Foose had painted his first car, the famous Porsche 365, before he was a teenager. He majored in automotive product design in college, and was already director of design for the Asha Corp. before graduating with honors in 1990. He then went to work for Hot Rods by Boyd, where he stayed eight years before starting his own company, Foose Design, with his wife, Lynne.
Foose is best known as host of the TV series "Overhaulin'." In the show, car owners are duped into believing their vehicle has been stolen or destroyed, and they get it back after Foose and his team have completely rebuilt and customized it. The show ran from 2004 to 2008 on TLC and from 2012 to 2015 on the Velocity/Discovery Channel. Automobile design and TV gigs have enabled Chip Foose to amass a net worth of $18.5 million as of May 2017, according to Celebrity Net Worth.
Use this net worth calculator to figure your own net worth.
Chip Foose
Born: 1963
Birthplace: Santa Barbara, California
---
What he's up to now
Foose continues to run his own company, Foose Design. In early 2017, 3M announced an expanded partnership with Foose to represent and promote a variety of 3M's automotive repair and maintenance products and window film solutions. As part of the multi-year partnership, Foose will participate in media outreach and make public appearances.
---
Accolades
Foose has been honored numerous times for his automotive design work. In 1997, he was inducted into the Hot Rod Hall of Fame, making him the youngest inductee. In 1998, he won the inaugural Good Guys Trendsetter Award at the SMRA banquet for hot rod and custom car building. In 1999, he won the America's Most Beautiful Roadster Award. He was inducted into the Grand National Roadster Hall of Fame in 2003 and into the San Francisco Rod and Custom Motorcycle Hall of Fame in 2005. He's also won multiple Don Ridler Memorial Awards at the Detroit Autorama.
See how hot-rod designer Chip Foose's net worth compares with that of NASCAR hero Jeff Gordon.