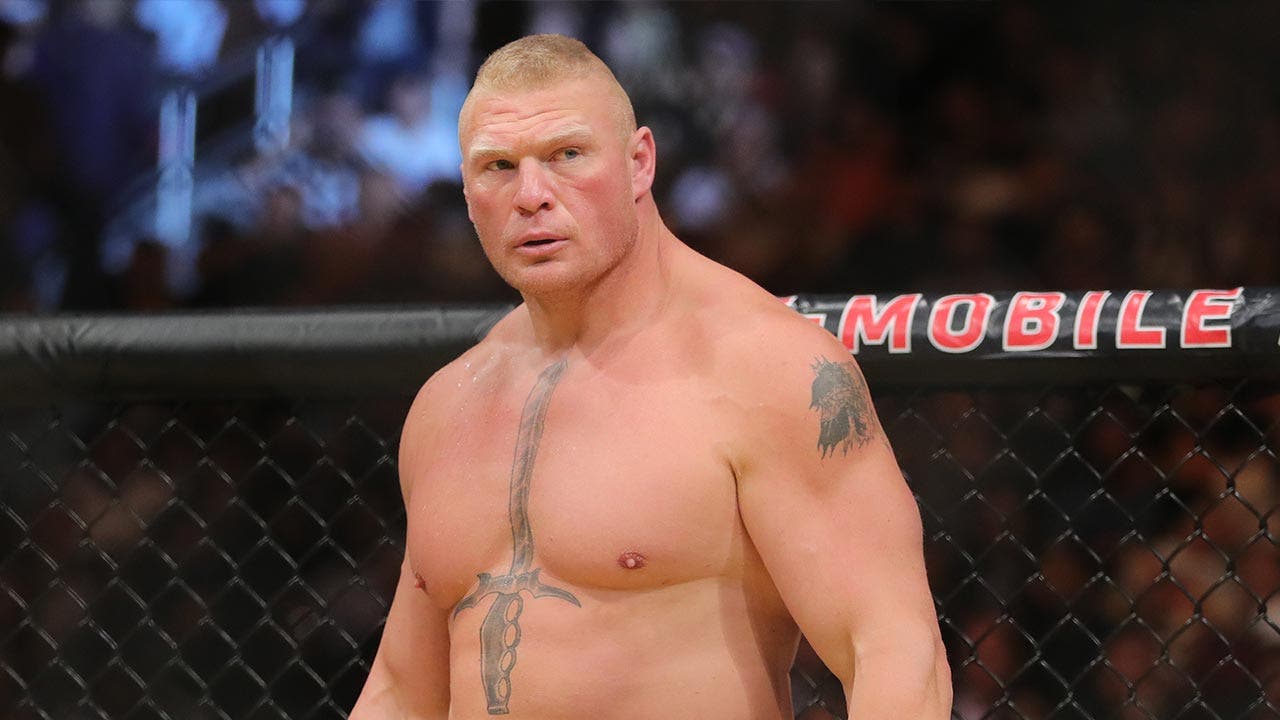 How Brock Lesnar's net worth was built
Brock Lesnar began his wrestling career in high school and continued with the sport in college before joining the World Wrestling Federation in 2000. He performed well in the WWF, even beating Dwayne Johnson, aka The Rock. He left wrestling to pursue a career in the NFL in 2004, but he was cut from the Minnesota Vikings during the preseason.
Due to legal issues with the WWE, Lesnar was unable to return to the wrestling ring at the time. The matter was settled in 2006, but Lesnar chose to enter the MMA world in 2007. He lost his first bout, but performed well in his second and third fights. Health issues kept him out of the ring for nearly a year, and in December 2011, he announced his retirement from the UFC. After a long absence from professional wrestling, Lesnar returned to the WWE in 2012. His achievements in professional wrestling and MMA have enabled Brock Lesnar to accumulate a net worth of $22 million as of May 2017, according to Celebrity Net Worth.
You can use this net worth calculator to see your net worth.
Brock Lesnar
Born: 1977
Birthplace: Webster, South Dakota
---
What he's up to now
Lesnar returned to the UFC briefly in 2016 to compete in UFC 200. He won his match against Mark Hunt by a unanimous decision, but the decision was changed to no contest after Lesnar tested positive for banned substances. Officials fined Lesnar and suspended him from competing for one year. In February 2017, Lesnar notified the UFC of his retirement again. Lesnar continues his career in professional wrestling and won the Universal Championship at WrestleMania 33 in Orlando, Florida, in April 2017.
---
Accolades
Lesnar has had an impressive career in wrestling and the MMA. At age 25, his win against The Rock made him the youngest WWE champion ever. At WrestleMania 30, Lesnar beat The Undertaker, ending The Undertaker's undefeated streak at WrestleMania. Lesnar is a three-time WWE Champion, two-time UFC Heavyweight Champion, and a one-time UFC Undisputed Champion. In 2009, he received a World MMA Award for Breakthrough Fighter of the Year. He's won five Slammy Awards and received a dozen other nominations. He won the NCAA Division I college wrestling championship when he was a senior at the University of Minnesota.
See how Brock Lesnar's net worth compares with that of former WWF champion and actor, Dwayne "The Rock" Johnson.