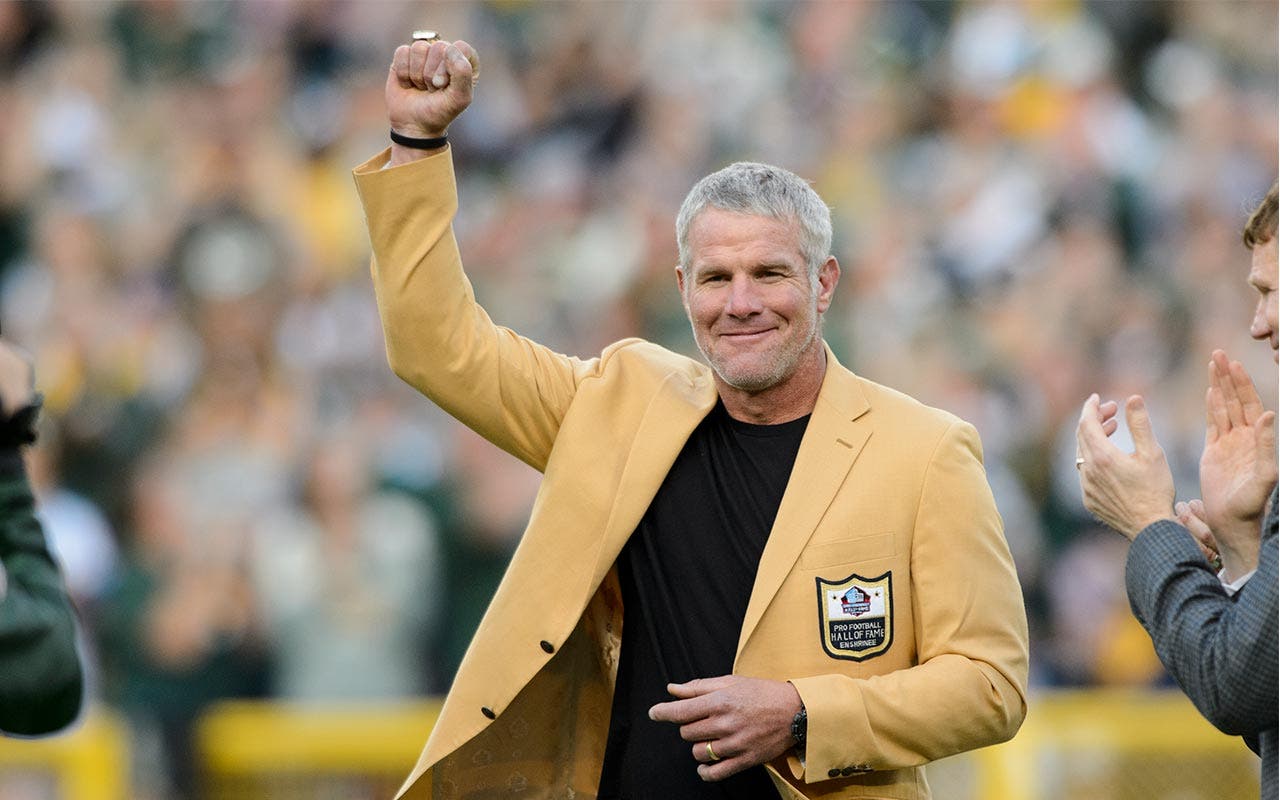 How Brett Favre's net worth was built
Brett Favre was born in Gulfport, Mississippi, on Oct.10, 1969. During his early years, Favre demonstrated passion and talent for baseball and football, and played baseball more efficiently than he did football. But his father, a football coach, taught him the ways of the game.
Coached by his father, Favre played quarterback for his high school football team, but he drew little attention from college scouts. He chose to attend the University of Southern Mississippi, the only college to offer him a football scholarship. Favre excelled at the game, setting multiple school records and demonstrating a tenacity that those around him admired. In the 1991 NFL draft, he was picked 33rd overall by the Atlanta Falcons.
Favre saw little time on the field during his tenure with the Falcons. It wasn't until the Green Bay Packers picked him up that he would truly prove himself. He led the Packers to victory in Super Bowl XXXI and became the first NFL player to win three consecutive MVP Awards. From Sept. 20, 1992, to Jan. 20, 2008, Favre was the starting quarterback for every single game the Packers played.
In 2008, Favre left the Packers and played briefly for the New York Jets and the Minnesota Vikings. In 2011, he retired, leaving the world of professional football as a legend and finishing with records in passing yards and touchdowns. His net worth as of March 2017 is $100 million, according to Celebrity Net Worth.
You can use Bankrate's net worth calculator to see your net worth.
Brett Favre
Born: 1969
Birthplace: Gulfport, Mississippi
---
What he's up to now
In 2016, Favre started a company in San Francisco that aims to increase personal interaction between fans and high-profile athletes. He holds a spot on the board of directors. Favre is known for being accessible and for interacting with fans of his own. Favre also continues to appear in ad campaigns for Wrangler jeans and has done endorsements for several health and skin-care products.
---
Accolades
Favre is the first NFL player to receive three consecutive MVP Awards, earning them in 1995, 1996 and 1997 for stellar performances throughout those seasons. He also holds multiple NFL records for passing yards, pass completions and touchdowns. He holds over 71,000 passing yards, over 500 touchdowns, and over 6,000 completed passes.
When it comes to net worth, Brett Favre is in another league compared with Nick Jonas.