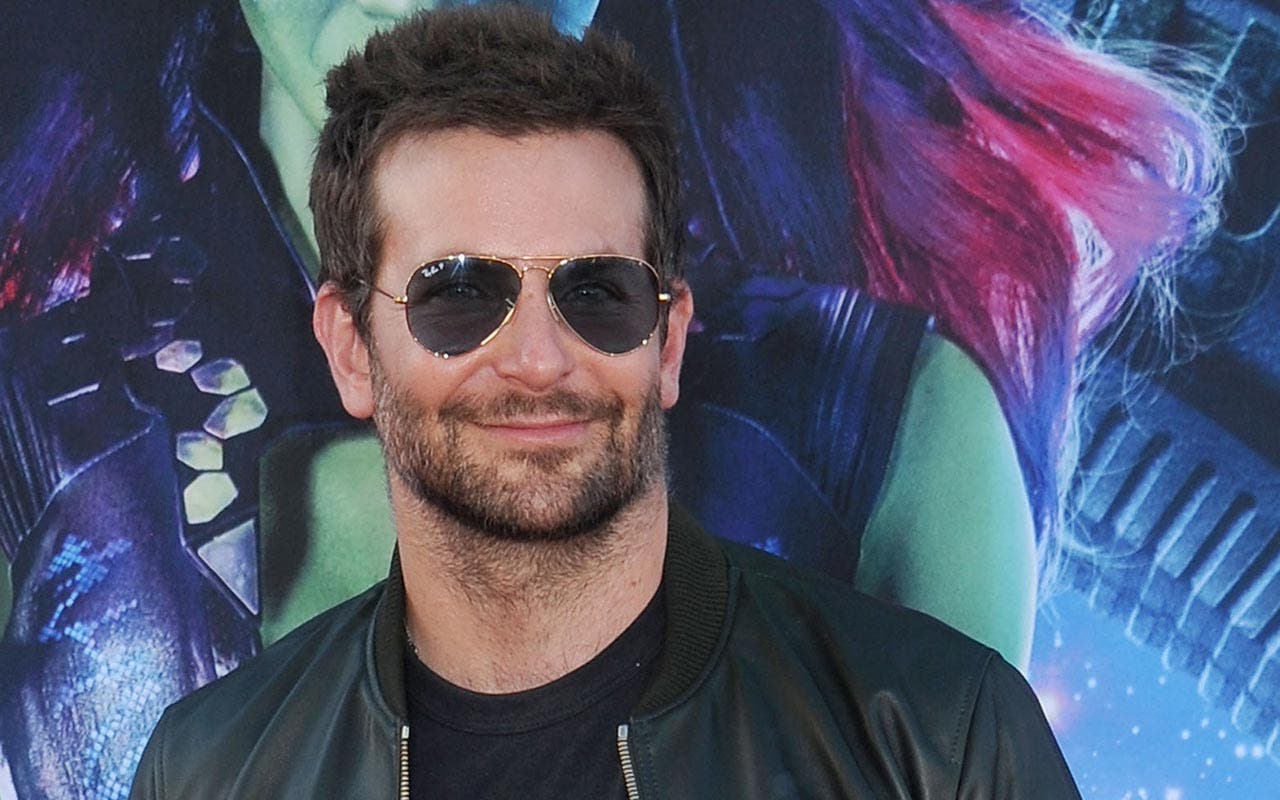 How Bradley Cooper's net worth was built
Bradley Cooper began his acting career by guest-starring in a small role on TV's "Sex and the City" in 1999, followed by a gig hosting Lonely Planet's "Treks in a Wild World" for the Discovery Channel in 2000. He found work in a variety of films and TV shows, including "The Street" in 2000.
Cooper's good looks and striking blue eyes helped him land a variety of film roles, such as a supporting part in "Wedding Crashers" (2005) and starring roles in "The Hangover" franchise of three films. People magazine named Cooper the "Sexiest Man Alive" in 2011.
Fast-forward to 2012, when his role in "Silver Linings Playbook" brought him critical success, which led to roles in "American Hustle" (2013) and "American Sniper (2014). He grew his net worth considerably with these movies, in addition to doing a voice-over for a character in one of the highest-grossing films of 2014, "Guardians of the Galaxy."
Cooper also has acted on Broadway, notably in 2014 in the revival of "The Elephant Man," for which he received a Tony Award nomination for Best Actor in a Play. His net worth as of May 2017 was $100 million, according to Celebrity Net Worth.
You can use this net worth calculator to see how your net worth compares to Bradley Cooper's.
Bradley Cooper
Born: 1975
Birthplace: Philadelphia
---
What he's up to now
Cooper recently became a father for the first time, with Russian model girlfriend Irina Shayk. He is filming a remake of "A Star Is Born" with Lady Gaga, which is expected out in 2018. Cooper will direct and star in the film, reprising the role of a fading movie star played previously by Fredric March (1937), James Mason (1954) and Kris Kristofferson (1976).
He's back as the voice of Rocket Raccoon in the highly anticipated sequel "Guardians of the Galaxy Vol. 2." And, the busy actor plans to film "Atlantic Wall," a World War II drama in which he plays an American paratrooper working behind enemy lines.
---
Accolades
In 2009, Cooper was nominated by the San Diego Film Critics Society for Best Actor in a Motion Picture for "The Hangover." In 2013, "Silver Linings Playbook" earned Cooper nominations for an Oscar and Screen Actors Guild award for best actor. In 2014, he earned a best supporting actor Oscar nomination for "American Hustle." In 2015, "American Sniper" received an Oscar nomination for Best Motion Picture of the Year.
You think Bradley Cooper has an impressive net worth? Check out Arnold Schwarzenegger's!