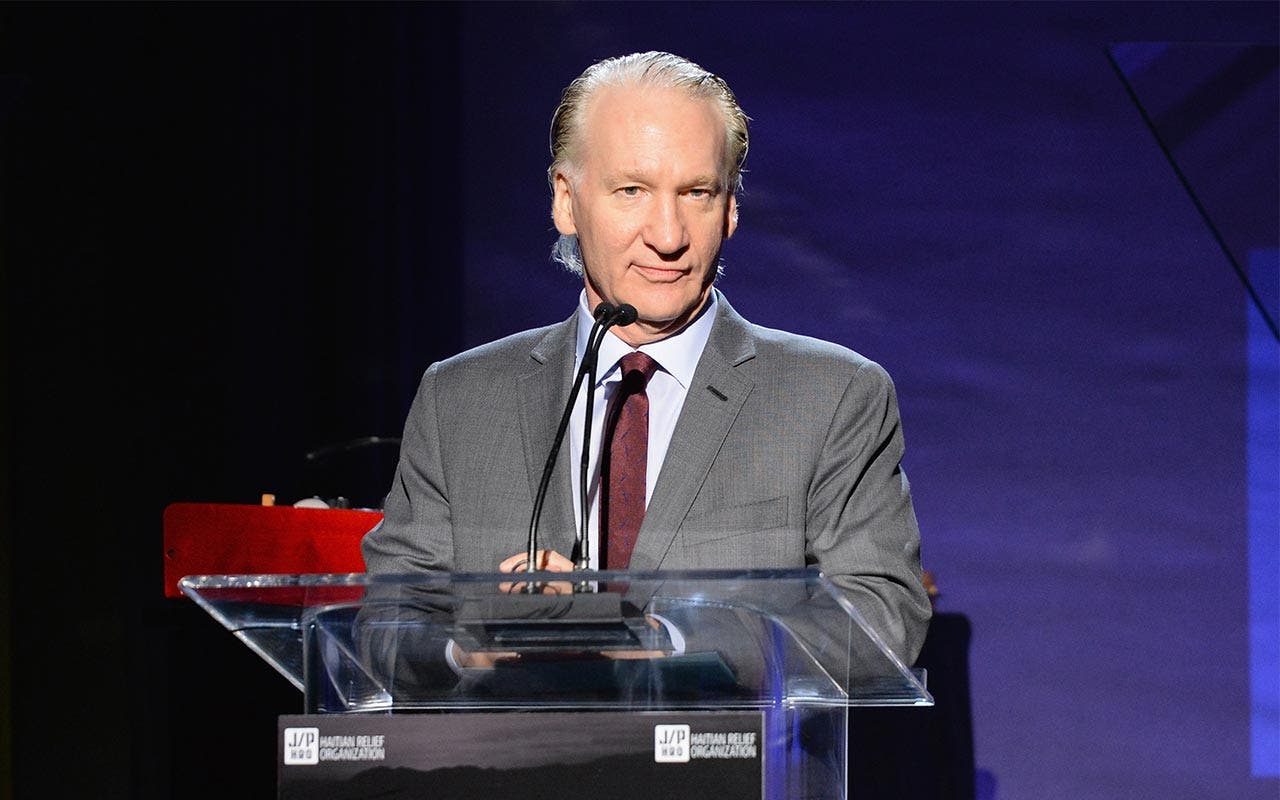 How Bill Maher's net worth was built
For the past two decades, Bill Maher has made a successful career testing the boundaries of political comedy with his irreverent humor. His first hit show, "Politically Incorrect," debuted on Comedy Central in 1993 and moved to ABC in 1997. It was canceled in 2002 amid controversy over a remark Maher made about the September 2001 terrorist attacks.
For over a decade now, the comedian has hosted "Real Time with Bill Maher" on HBO, and has starred in specials for the cable network, including "The Decider" in 2007, "But I'm Not Wrong" in 2010 and "Bill Maher Live from D.C." in 2014.
Maher also has written best-selling books, including "True Story," "Does Anybody Have a Problem With That?" and "The New New Rules."
He began his career in 1979 as a stand-up comedian, appearing on "The Tonight Show" starring Johnny Carson and "The Late Show With David Letterman."
Maher tested his acting abilities in a few minor movies, such as "D.C. Cab" (1983) and "Cannibal Women in the Avocado Jungle of Death" (1989). He returned to stand-up and continues to make appearances in Las Vegas and around the country. As of April 2017 he had a net worth of $30 million, according to Celebrity Net Worth.
You can use this net worth calculator to see your net worth.
Bill Maher
Born: 1956
Birthplace: New York City
---
What he's up to now
Maher's HBO series is still going strong, helped by the election of President Donald Trump. The show has been renewed through 2018 and is enjoying its best season since its launch in 2003. "Real Time" averages about 4.4 million viewers. Maher spars fearlessly with Trump supporters and with celebrities including former CNN host Piers Morgan. He is scheduled to perform stand-up concerts around the country throughout 2017.
---
Accolades
Maher's "Real Time" has been nominated for a number of primetime Emmy awards, most recently in 2016 for Outstanding Variety Talk Series. His first TV series, "Politically Incorrect," was nominated eight times. Maher won the Writers Guild of America Award for "Real Time" (2016) and CableACE awards for "Politically Incorrect." He was given a star on the Hollywood Walk of Fame in 2010.
Bill Maher's net worth exceeds even that of former first lady Michelle Obama.