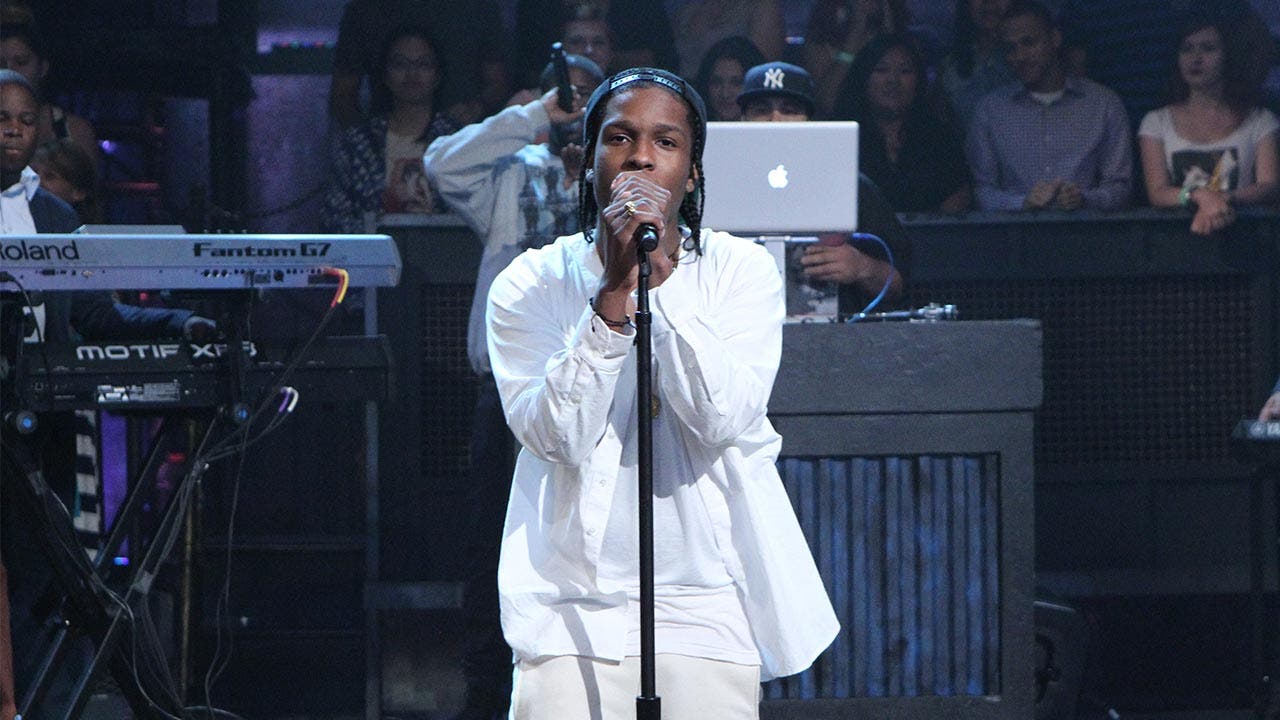 How ASAP Rocky's net worth was built
Born Rakim Mayers, rapper ASAP Rocky grew up in the gritty street life he often sings about. When he was just 12, his father went to jail for selling drugs, and ASAP himself sold drugs before starting his music career, quitting just two months before he released the video for his song "Purple Swag," the single that first caught the public's attention.
A year after his father went to jail, one of ASAP's brothers was murdered, and the rest of the family briefly lived in a shelter before moving to New Jersey.
ASAP released his first mixtape, "Deep Purple," in 2011, followed by his debut release, a street album called "Live Love ASAP." Mainstream popularity soon followed, and he performed at the 2012 MTV Music Video Awards and that same year signed a deal with Sony, which re-released "Live Love ASAP."
In 2013 he released his official debut album "Long.Live.ASAP," which featured guest vocals from several big-name performers. In 2015 he released his second album, "At.Long.Last.ASAP," or "A.L.L.A."
As of May 2017, ASAP Rocky had built a net worth of $6 million, according to Celebrity Net Worth.
Use this net worth calculator to see how your wealth compares to ASAP Rocky's riches.
ASAP Rocky
Born: 1988 
Birthplace: Harlem, NY 
---
What he's up to now
ASAP Rocky has several projects in the works for 2017, both on his own and as part of collaborations with other artists.
As part of the Harlem-based ASAP Collective, he teamed up with fellow rapper ASAP Ferg for the song "Wrong." He also collaborated with Remy Ma on the song "East Coast," and appeared on "Gilligan," a single from D.R.A.M., as well as on a remix of the Frank Ocean song "Chanel."
---
Accolades
ASAP Rocky has won and been nominated for some of the music industry's top awards, including several BET Awards and BET Hip Hop Awards. This includes a 2013 BET Hip Hop Award for Reese's Perfect Combo for the song "Problems."
He's also been nominated for two Grammy Awards: one in 2014 for Best Rap Song and one in 2016 for Best Music Video. In 2017, he won an NAACP Image Award for Outstanding Duo, Group or Collaboration along with singer Alicia Keys for their song "Blended Family."
If you think ASAP Rocky has a lot of money, then wait until how you see how much rapper Ice-T is worth.