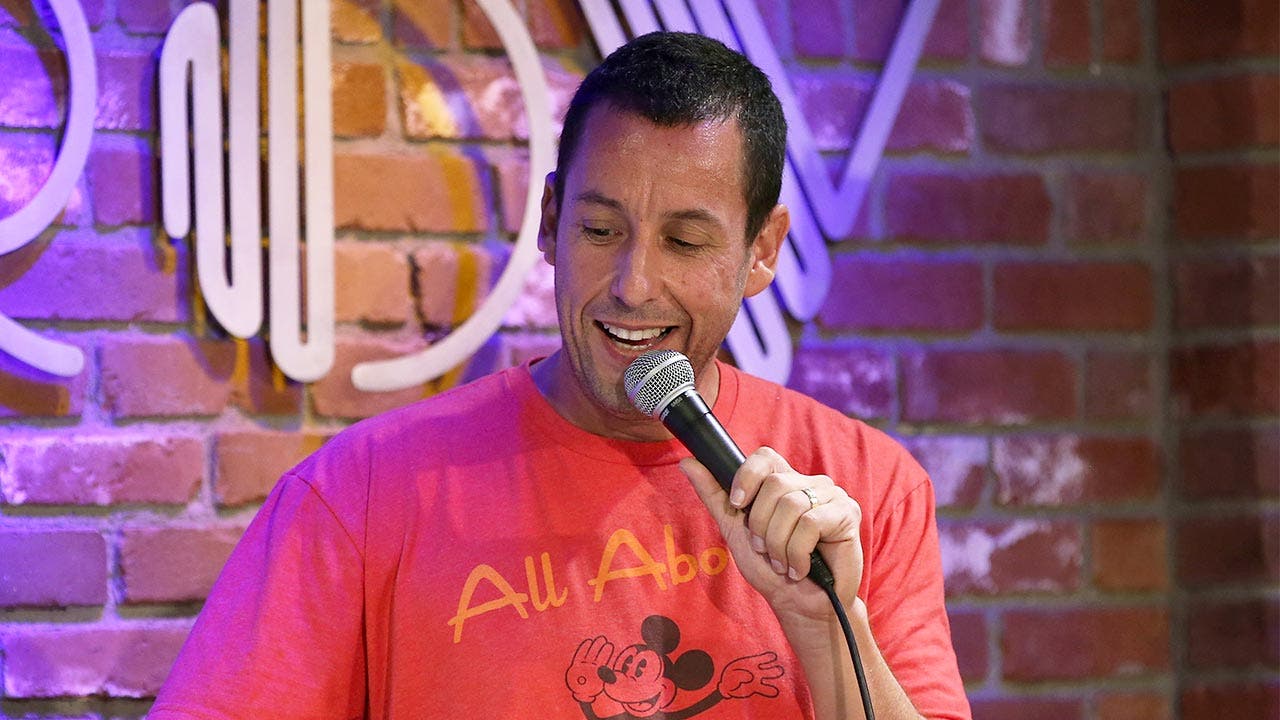 How Adam Sandler's net worth was built
Adam Sandler began to make a name for himself on Saturday Night Live, but he built his net worth on a string of successful comedies in the 1990s and 2000s.
After Sandler's big break came in 1990 when fellow comedian Dennis Miller spotted him performing in Los Angeles and introduced him to "Saturday Night Live" producer Lorne Michaels. The two clicked, and Sandler went on to write and perform on the show through 1995.
He also began appearing in movies during this time, starring in "Airheads" in 1994, "Billy Madison" in 1995, "Happy Gilmore" in 1996, "The Wedding Singer" in 1998, "The Waterboy" in 1998 and "Big Daddy" in 1999.
He began to mature as a comedic actor, taking roles in "Punch-Drunk Love," "Mr. Deeds," "Anger Management," "50 First Dates," "Spanglish," "I Now Pronounce you Chuck & Larry" and "You Don't Mess With the Zohan" in the 2000s.
Sandler grew up in Brooklyn and got a fine arts degree from New York University in 1991. By 1996, Sandler had created his own production company, Happy Madison.
As of June 2017, Sandler has built a net worth of $360 million, according to Celebrity Net Worth.
You may not have Adam Sandler money, but you might be surprised to learn how much you're worth when you use Bankrate's net worth calculator.
Adam Sandler
Born: 9, 1966
Birthplace: Brooklyn, New York
---
What he's up to now
As of 2017, Sandler's acting and producing careers are both going strong, and he's working mostly with Netflix. In 2014, the company signed Sandler's Happy Madison Productions to a four-film deal, and in March 2017, it extended that deal to add another four movies.
When he's not producing, Sandler has been voicing Dracula in the "Hotel Transylvania" animated series. He also appeared on the sitcom "Kevin Can Wait" in 2016.
In May 2017, Sandler appeared at the Cannes Film Festival to promote one of his latest films, "The Meyerowitz Stories (New and Selected)," which has earned Oscar buzz.
---
Accolades
Sandler has earned numerous awards and nominations throughout his career, including three Grammy nominations for his comedy albums "Stan and Judy's Kid," "What the Hell Happened to Me?," and "They're All Gonna Laugh at You." In 2003, he earned a Golden Globe nomination for his role in "Punch-Drunk Love." Sandler also has several Kids' Choice Awards and nominations for films, including "Grown Ups 2," "50 First Dates," "Jack and Jill," and "Mr. Deeds."
Adam Sandler has made a lot of money, but what about other "SNL" alumni? Check out Will Ferrell's net worth.