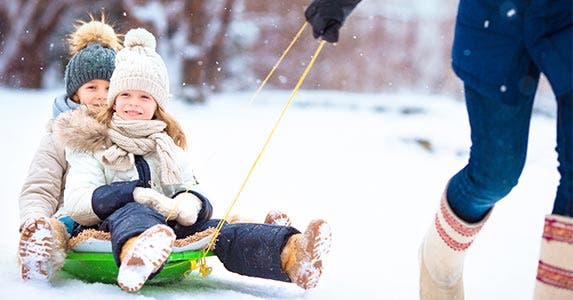 More than candy and cards
Valentine's Day isn't only for lovers. It's also a time to show affection for your children.
While most Valentine's Day spending still goes to adult couples, parents are shelling out Cupid cash for kids. The National Retail Federation says 2017 Valentine's shoppers will spend an average $26.59 on family members, including children.
Here's a look at five gifts categories guaranteed to spread the love to the little ones.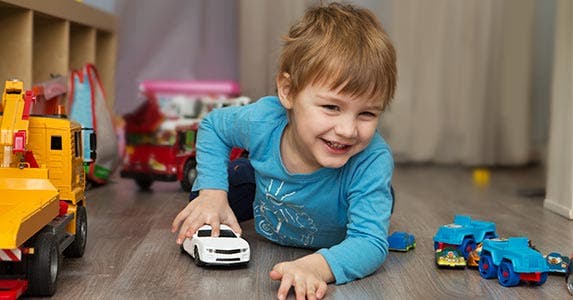 Collectibles show love on the cheap
Ulza/Shutterstock.com
Whether your child is 5 years old or 10, there's bound to be something he or she likes or wants to collect.
For young girls, collectible choices range from princesses to ponies. Hasbro's "Beauty and the Beast" Enchanted Rose Scene Playset is timely, since Disney's "Beauty and the Beast" live-action movie is premiering in March. The My Little Pony toy line includes 141 action figures and collectibles.
As for unisex toys, Little Live Pets offers lifelike animals — and children can record their voices.
With "The Lego Batman Movie" out now, Lego mini-figures are another sure bet for kids, along with Disney Tsum Tsum Collectibles.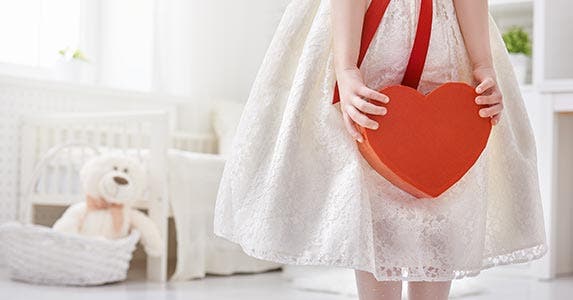 Cards and candy still reign supreme
Yuganov Konstantin/Shutterstock.com
To many parents, the perfect Valentine's Day gifts for kids are the ones in abundance for the holiday, including candy and stuffed animals.
"Valentine's Day is a more emotional holiday," says Christopher Byrne, content director at TTPM.com, the toy review website. "It's still a holiday about sentiment."
Byrne says jewelry, even for young children, can be popular on Valentine's Day.
But if you'd rather go with a stuffed animal-type toy, consider Hatchimals, which were THE gift during the holidays, selling in some cases for triple the retail price. Demand has calmed down, and now parents can pay regular prices.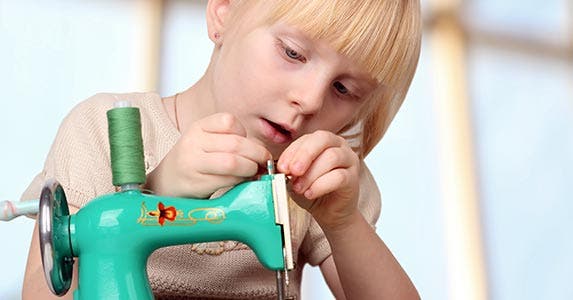 Gifts that keep the brain active
Saklakova/Shutterstock.com
Parents know all too well that toys often can end up in the corner of a room collecting dust.
Given that reality, Kim Mosley — president of the American Specialty Toy Retailing Association — recommends quality toys for Valentine's Day.
The Code & Go Robot Mouse Activity Set introduces children 5 and up to coding. Mosley says the large button and easy instructions teach young kids logic and patterns.
For children in the 8-years-old range, there's Sew Mini Treats, a sewing kit with more than 18 miniature plushies that can be stuffed and stitched. For toddlers and preschoolers, the SpinAgain stacking toy teaches stacking and organizing, using entertaining color discs.
Throw your kid a Valentine's Day party
Koshevskyi/Shutterstock.com
Increasingly, parents are hosting Valentine's Day-themed play dates and parties where children trade Valentine cards and eat Valentine's treats.
"Having a fun Valentine's Day party with your kids may be the way to go versus buying more gifts just a few weeks after a big holiday season," says Janet Ozzard, executive editor of BabyCenter, a website for parents.
A kid's Valentine's Day party might include heart-shaped sandwiches, "red tea" and Cupid cupcakes. "If you live in a cold climate, you could make it a special hot chocolate date," Ozzard says.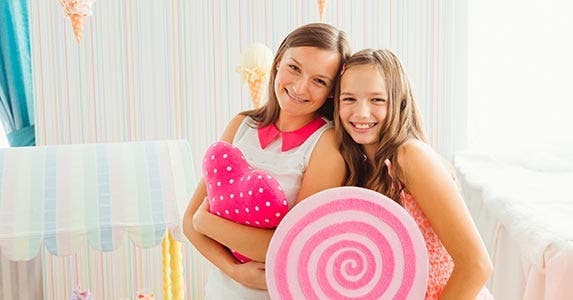 How about a themed toy?
IVASHstudio/Shutterstock.com
Manufacturers and retailers roll out once-a-year toys that celebrate Valentine's Day. Many of those say "I love you" affordably, including emoji heart pillows, Care Bear plush toys and Candy Craft's Chocolate Pen that kids use to make their own chocolates.
Or, consider Valentine's themed Lego sets, like the Lego Rose; Mickey and Minnie Mouse "Tsum Tsum" Plush Valentine's Day 2017 Set; and the Barbie Valentine Sweetie Doll.
"There's lots of alternatives out there to candy and chocolates," says Adrienne Appell, a spokeswoman for the Toy Industry Association.