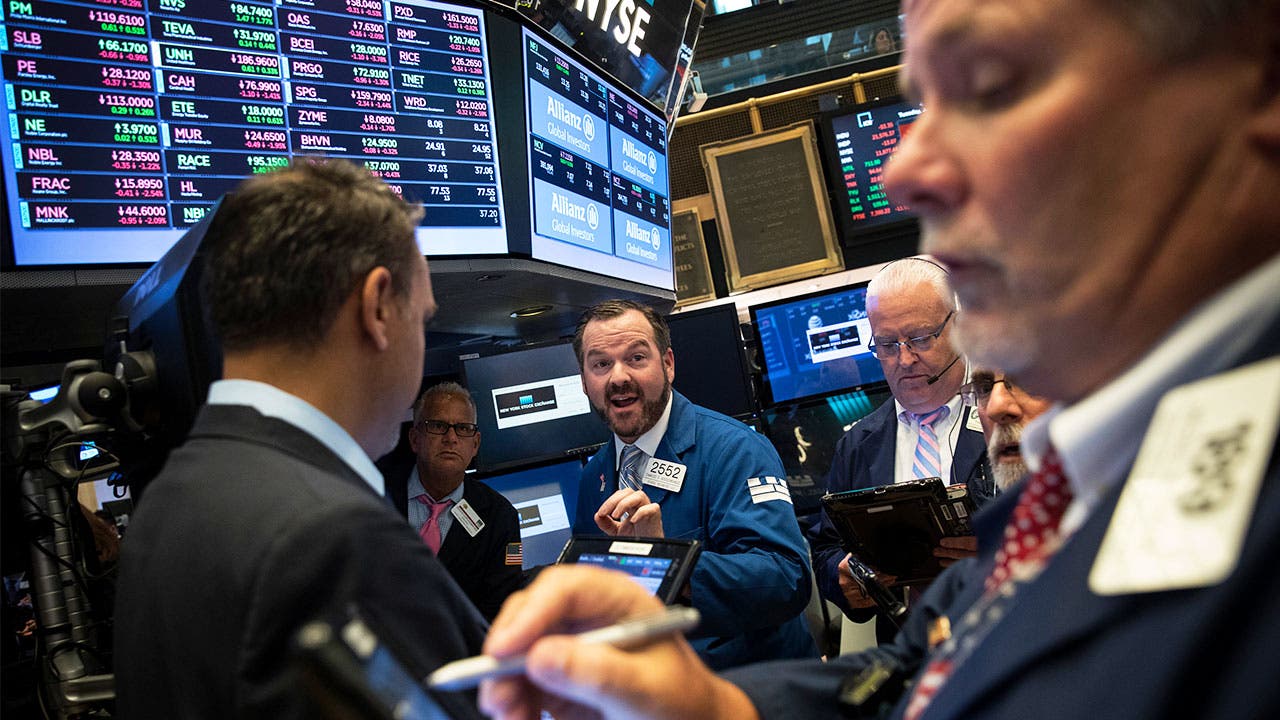 You might be experiencing a bit of whiplash.
Friday's market drop, the biggest decline in the Dow Jones industrial average since Britain decided to leave the European Union, came on the heels of President Donald Trump's celebration of the stocks at the State of the Union.
You've probability relished the past year as equities charged ahead in the second longest-running bull market since the end of World War II. The S&P 500 gained 22 percent in 2017.
But some fear may be lingering in the back of your mind because, well, that bull market has to run out of steam sometime. Each new peak represents the prospect of a market top and then a 20 percent decline — in other words, a bear market.
The S&P 500, a broad-based index of the nation's largest publicly traded companies, closed at a new high more than 60 times in 2017, almost double the average in years when a new record was hit, according to CFRA.
Does all of this mean it's time to cash in? Is the market still frothy? Should you sell now?
Probably not.
Stay the course, history suggests

First, a little perspective. Stocks fell 3.9 percent over the past week, but are still up 29 percent over the past year, not exactly a Black Monday moment.
The economy continues to grow at a reasonable clip, while employers keep adding to payrolls. Workers are finally starting to see slightly higher raises in pay, and the recent GOP tax cut should put a little extra money in your pocket, leading to more consumption.
Stocks cannot rise forever, and falls, even corrections, are a part of doing business.
Opposing views
Though history might seem reassuring, some market experts have been blaring their air horns.
Bond guru Bill Gross, portfolio manager at Janus Henderson Investors, said last summer markets are now at their riskiest point since the 2008 crisis.
"Money is being pumped out into the system, and money that is yielding less than nothing seeks a haven not only in bonds that are under-yielding but in stocks that are overpriced," Gross told Bloomberg.
Meanwhile, a measure developed by Nobel Prize-winning Yale economist Robert Shiller indicates stocks have gotten about twice as expensive as their historical norm.
Take a long view
There are plenty of reasons to keep riding along, with your seat belt fastened firmly.
Market crashes, or at least bear markets, are the result of big events — like recessions — rather than frothy stock prices.
Also note that the Shiller indicator has been above its long-term average for a while now. And, you should see signals of economic weakness before you start to sell — signals that aren't quite there yet.
So avoid the headlines if they make you feel queasy, and stick to your long-term strategy. Don't change course simply because stocks are rising — or falling. But certainly, keep some cash in a safe place, like a money market account.
Trying to time the market is how investors develop the nasty habit of buying high and selling low.