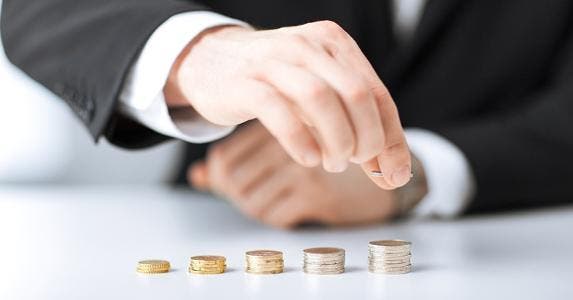 Dear Dr. Don,
What's the best place to invest $3,000 for the long term? I'm interested in earning the best rates with low or no fees.
Thanks,
— Cheryl Compounds
Dear Cheryl,
You've got (at least) three questions to answer before investing. What's your goal for this money? How much risk are you willing to take when investing? What's your investment horizon?
Your goal for the money can influence the type of account you use when investing. If investing for retirement, you should consider tax-advantaged retirement accounts. If you work for a firm that has a 401(k) plan and the company matches all or part of your contribution, that's a good place for your retirement investment. Finally, if you are saving for a child's college education, you'll probably want to go with a 529 college savings plan. It provides terrific tax breaks.
There's also the question of your own appetite for risk. If you're unwilling to accept much risk that your principal could be lost, you'll likely favor bank accounts, savings bonds and U.S. government securities. The downside here is that when protecting principal, it can become difficult to keep pace with or beat inflation.
There's a balance between keeping your $3,000 safe and ensuring that you have a return on your investment.
What do you consider the long term? Is your investment horizon five years or 30 years? The longer the horizon, the more willing one should be to take on risk. That improves the odds that your investment earns a return that beats inflation.
What are the odds that you're going to need this money sooner than you think? Your best intentions can be no match for an unexpected financial crisis. If you don't have an emergency fund, what are the odds you'll need to cash in the investment in an emergency?
I don't know your particulars, such as your age, income, wealth, risk tolerance or financial goals. But if you're asking me where to put money to work for the long term, you should consider a no-load stock index mutual fund or exchange-traded fund based on a broad stock index from a provider offering low fees and expense ratios. A total stock market index gives you exposure to small, medium and large firms. Where to hold the account would depend on your goal for the investment and whether a tax-advantaged account exists for that goal, such as college savings or retirement.
Get more news, money-saving tips and expert advice by signing up for a free Bankrate newsletter.
Ask the adviser
To ask a question of Dr. Don, go to the "Ask the Experts" page and select one of these topics: "Financing a home," "Saving & Investing" or "Money." Read more Dr. Don columns for additional personal finance advice.
Bankrate's content, including the guidance of its advice-and-expert columns and this website, is intended only to assist you with financial decisions. The content is broad in scope and does not consider your personal financial situation. Bankrate recommends that you seek the advice of advisers who are fully aware of your individual circumstances before making any final decisions or implementing any financial strategy. Please remember that your use of this website is governed by Bankrate's Terms of Use.