Raise a blue chip kid
Teaching kids how to invest goes beyond dropping pennies into a piggy bank.
Trying to navigate stocks, bonds and other investments can be tough enough for parents, much less their children.
And whether they like it or not, parents appear to bear most of the responsibility for teaching their children about money. Research by the National Endowment for Financial Education shows that parents exert the greatest influence on their children's financial knowledge — more than work experience and high school financial education combined.
"Kids spend more time dissecting a frog in school than they do learning about money," says David Bianchi, author of "Blue Chip Kids: What Every Child (and Parent) Should Know About Money, Investing, and the Stock Market."
You don't need to be a stock guru to help kids learn how to make their money grow. Here are 5 tips for raising investment-savvy kids.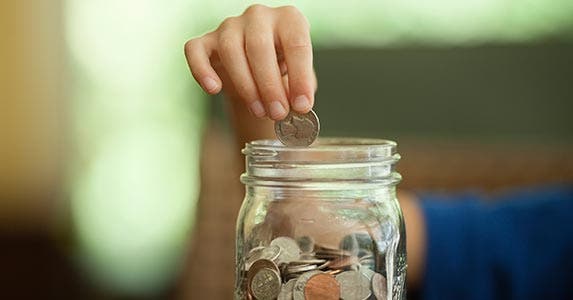 Start with savings
Before kids can invest any money, they need to save it first. For younger children, parents can start them off with a basic savings account.
"You can't just skip over saving and get right to investing. You have to accumulate the money to invest," says Patricia Seaman, spokeswoman for the National Endowment for Financial Education in Denver.
To teach the concept of investing, parents can set up a money jar at home as their "investing" jar. Parents can use that jar to illustrate gains and losses, much like what you would see in the stock market.
"If they have a good behavior day, you can throw in some extra loose change. If they've had bad behavior, maybe you take some out," Seaman says. "They get the idea that investment isn't risk-free."
During the savings process, Seaman says it's a good idea to show kids what to do with windfalls, such as birthday or Christmas gifts. This can provide a good opportunity for children to put half the money in savings and then keep the rest, she says.
"At a younger age, they can learn it's not just regular money; it's the extra money you can come upon," Seaman says.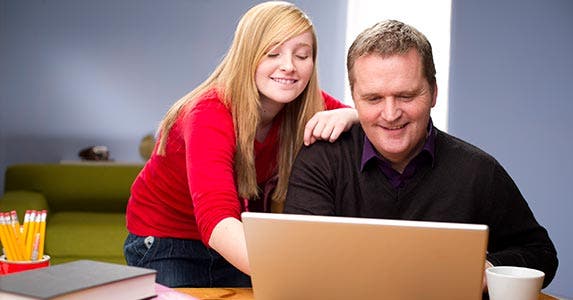 Keep it simple
If you want to keep kids engaged in learning about investing, you have to present information to them in a simple, entertaining and educational manner, Bianchi says.
He stresses the importance of describing your subject matter in plain English, making sure to avoid any terms that might be confusing to a child. "Because if they don't understand, they're not learning," Bianchi says.
To do this, let them observe how you manage your own savings and investments. It's a strategy that Seaman says she employs with her 2 college-age daughters.
"Their eyes glaze over if I try to talk to them about capital gains. So, I let them watch what I do," she says. "Some parents are a little queasy about letting their kids in on their financial lives."
Real-world examples can help kids gain a better grasp of financial concepts. For example, show your child a restaurant bill and help them compute tax and gratuity. Or, if there is an item marked down 30% in a store window, have the child figure out the sale price.
"For a 6th- or 7th-grader, it gets them thinking about money and how to manage it," Bianchi says.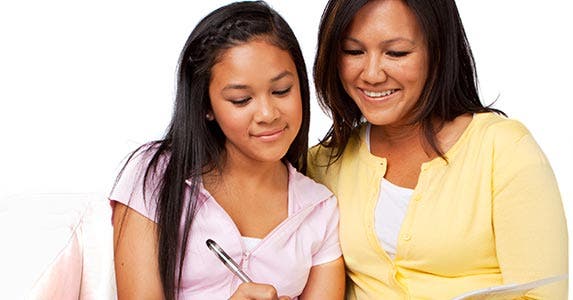 Make it fun
Parents can introduce stocks to their children through companies that they see all the time, such as Disney, McDonald's or Starbucks.
Seaman suggests curating 10 stocks and having the child pick 3 that he or she expects to perform well in the coming weeks. "You can pull information from online investment sites and show them the ups and downs," she says.
For children ages 11 to 14, Seaman says parents can delve into what the stocks are and what the corresponding companies do. Parents can even set up a no-minimum, no-transaction-fee brokerage account and challenge the child to buy shares in a stock that he or she is interested in and set a savings goal to buy the stock. To make things more fun, the parent can offer to contribute if the child reaches his or her goal.
"You can say, 'If you get up to $100, I'm going to put in another $10,'" Seaman says. "Then, you can not only buy the stock and continue following it, but there are other rewards for hitting this savings mark."
Playing games like Monopoly also can help kids understand the power of investing, since they can watch players' holdings grow from a few houses to blocks of properties.
"That's an example of how over time, money grows and grows," Seaman says.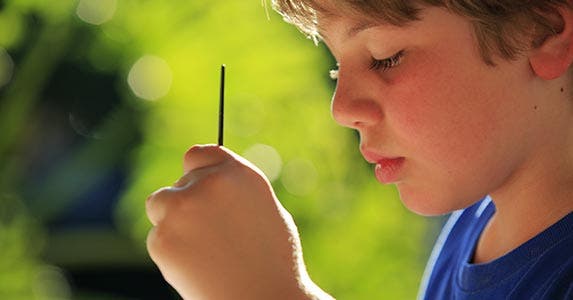 Embrace budding entrepreneurs
The front-lawn lemonade stand might be the oldest kid-run business out there. But there are plenty of other ways that children and teens can invest and grow their money by running their own microbusiness.
Erica Adams of Madisonville, Louisiana, illustrates how children can take their own ideas and, with a little guidance from their parents, turn them into entrepreneurial opportunities.
Adams helped her 7-year-old son Harlan Jackson launch Crowns 4 Kids, an online business in which he sells his own canvas paintings of crowns and devotes half of the proceeds to Children's Hospital of New Orleans.
It started with a simple at-home painting project to help the 1st-grader stave off boredom. Harlan came up with the name and idea for the business on a whim after a family friend saw one of his paintings and offered to buy it.
Now a thriving small business, Crowns 4 Kids has sold about 550 crown canvases and amassed nearly 4,000 Facebook followers in its first 5 months.
Adams says children can learn the value of saving and the importance of fulfilling commitments to provide a product or service. She helps her son figure the cost of materials, which he pays for himself, and how much he must set aside for charity and for savings.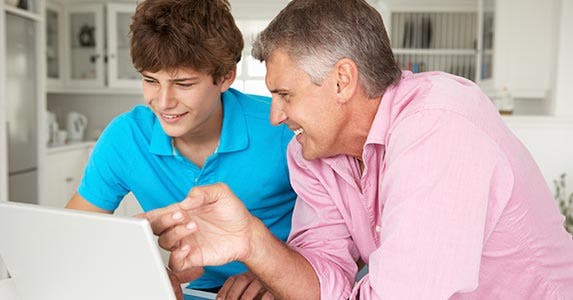 Keep investments active
Helping your kids open an investment account or buy stocks can be a good 1st step. But investing should be an ongoing process.
Bianchi says it's important to pay attention to your account so you can keep track of what's in it and manage it properly. "A lot of people don't even know how to access their accounts, and if they do they ignore them," he says.
Regular management of the accounts is critical to the learning process, Bianchi says. "Manage it with regularity so that paying attention to your money is just as important as paying attention to the football team or basketball team," he says.
One way to encourage account maintenance is to teach children how to access and manage their funds themselves. Bianchi opened an E-Trade account for his son and taught him how to look up prices. "Then, he had to go do math to divide and see how many shares he had to buy," he says.
Bianchi says it's important to let young people know that, historically, those who have been the most successful have gotten the best rates of return — not from cash sitting idly in the bank, but from putting money in the stock market and managing it along the way.
"History has taught us that the best rates of return come from investing in stocks and reinvesting dividends," he says.