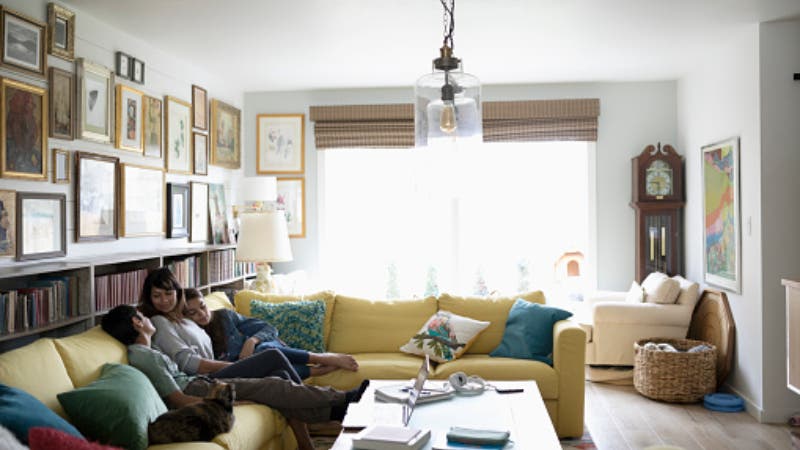 Accidents can happen in the blink of an eye, even in the comfort of your own home. According to the Insurance Information Institute, homeowners insurance provides you with financial protection in the event of a disaster or accident and insures your home's structure and belongings. It provides you with the funds needed to repair or rebuild your home, pay for damaged or lost possessions, pay for liability coverage and even cover expenses that you incur in the event that you're forced to live somewhere else while your house is being repaired or rebuilt.
There are three reasons for which homeowners typically purchase homeowners insurance:
To protect their assets, such as the building structure and the items inside.
To protect themselves against personal legal liability
To satisfy mortgage lenders, who typically require homeowners to buy insurance.
If you're in the market for new homeowners insurance coverage, it's important to know what it does and doesn't cover.
What homeowners insurance does cover:
Most standard homeowners insurance policies cover for these four types of coverage:
There are additional types of coverage that are considered add-ons like medical payments, personal property and sewer backup.
Your, homeowner's policy will pay to rebuild or repair your home in the case of certain disasters like fire, hurricane, hail and lightning. Typically, your policy will also cover detached areas of your home like a garage or gazebo. A general rule of thumb when purchasing coverage is to make sure you buy enough to cover the expense of completely rebuilding your home.
This coverage will pay the value of your damaged or lost possessions, including furniture, electronics, clothing, collectibles, and even trees, plants and shrubs in some cases. This coverage also covers items that are stored off-premises. If you're unsure about how much coverage you should purchase, the Insurance Information Institute suggests conducting a home inventory to determine the right coverage plan for you.
This coverage type protects you from financial losses from property damage and personal injury to others if you are found legally responsible. This also covers damage caused by your family members and even your pets. Liability protection covers court expenses and any court awards, which is determined within your policy. If you think you need more liability protection than the average homeowner's policy offers, consider an umbrella liability policy, which provides broader protection and higher liability limits.
In the event that your home is damaged to the extent that you're unable to stay there, this coverage type pays for the additional costs of living somewhere else until your home is repaired or rebuilt. This includes hotel and restaurant bills, as well as other costs you incur during that time. This coverage does have limits, and in some cases, a time limit. In addition, if you rent out part of your home, ALE will cover you for the amount of rent you would have collected if you're home hadn't been destroyed.
There are some important exclusions to note under homeowners insurance that will help you decide whether additional insurance is necessary. Keep in mind that most policies offer additional, optional protection (like hazard insurance) for things that aren't covered under homeowners insurance.
Earthquake and flood damage
In most states, damage caused by earthquakes and floods aren't covered by a standard homeowners policy, but can be purchased as a separate policy.
Water damage
If you have an issue with your sewage system, such as an overflow or backup, this is typically not covered, but can be purchased under a separate policy.
Homeowner neglect
Taking proper care of your home with routine maintenance is crucial to keeping your property in tip-top shape and can save you from a lot of heartache down the road. Any damages caused by neglect or failure to properly maintain your home aren't covered by homeowners insurance. Those damages include but are not limited to:
Termites and insect damage
Mold
Rust
Bird or rodent damage
General wear and tear
The best way to avoid these costly repairs that won't be covered under homeowners is to regularly maintain your home as much as possible.
Idetity theft
Expenses incurred due to identity theft, such as someone using your credit card to purchase new furniture, are not covered under homeowners insurance. This can be covered under a separate identity theft coverage plan.
Finding the right homeowners insurance company:
Every homeowner has different needs and requires different types of protection under their insurance policy. To help you decide which company has the right coverage plan for you, we've compiled a list of the best homeowners insurance companies of 2019 to help you make the most educated decision in protecting your home and belongings.