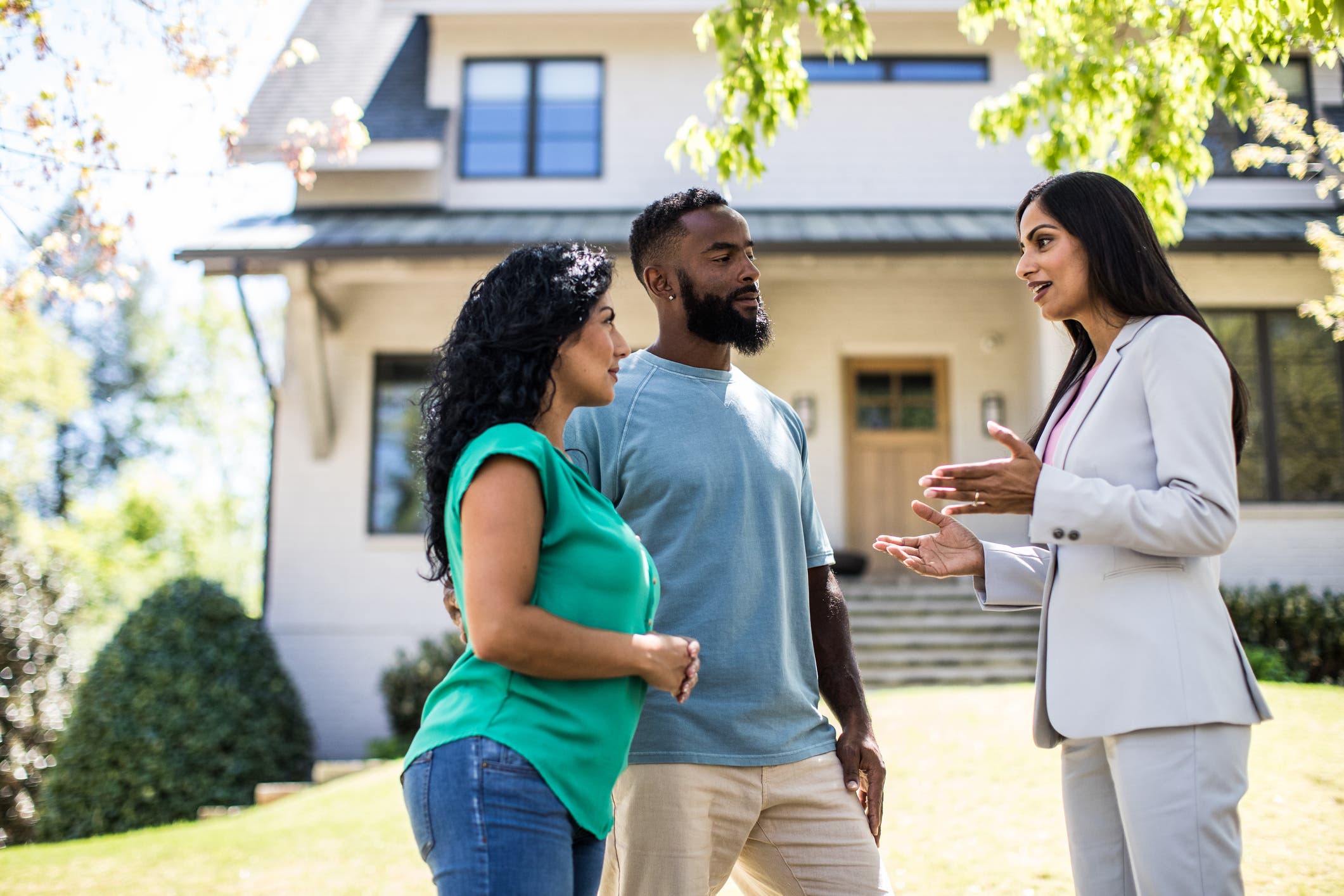 There's nothing like pulling out your homeowners policy, only to find that the premium you've been paying month after month didn't pay for coverage you needed. It's important to have homeowners coverage that's as comprehensive and well-rounded as possible to protect your home––and your finances––from disaster, and unfortunately, not all insurance companies are created equally.
To help you make the most educated decisions on protecting your home, we've found the best home insurance companies of 2020. Whether you're looking for a simple shopping experience, the top-rated coverage or the cheapest bundles, there's a company out there for you. Let's take a look at which home insurance companies ranked at the top for 2020, their ratings, which options are best for which people and why.
Best homeowners insurance companies
Some of the best available homeowners insurance companies include:
Everyone has unique needs, so the best company for one person probably won't be the right option for their neighbor. To help you decide which of the best insurance companies will provide the services you want, we've compiled a list of companies and what they have to offer.
Best overall company: Amica Mutual
Amica Mutual is one of the most highly-ranked home insurance companies across the board, and for good reason. It has consistently performed well above average year after year and is a reliable, well-respected company that you can trust with your homeowners insurance policy.
Pros
Rapid claims process
Comparatively low rates
Great customer service and industry-leading customer satisfaction
Cons
Fewer discounts than other providers
Discounts
Multi-line discount: This discount is offered as a bundled savings option to customers that already hold an Amica Insurance policy.
New/remodeled home credit: You can get this discount when you insure a remodeled home.
Claim-free: This discount is for customers who haven't had to file a claim in the past three years.
Coverage
Amica maintains industry-leading scores in customer satisfaction by consistently delivering on its standard coverage options. Additional unique coverage options include:
Catastrophic coverages for protection (minus a deductible) that takes into account floods or earthquakes.
Identity fraud expense coverage for protection against unauthorized use of your credit cards up to your coverage limit.
Loss assessment plan for Condo owners who are responsible for shared sections of a property.
Best for first-time buyers and discount coverage: Allstate
If you're looking for the best homeowners insurance rates on a budget, look first at Allstate, which offers massive discounts for bundling––we're talking up to 25% discounts––and other huge rate cuts, like a 20% discount for having a clean claims record. There are also discounts offered for having hail-proof roofs, automatic payments and being above 55 years old and retired.
Allstate also helps ease the burden for first-time homebuyers by providing tons of resources to customers. Allstate offers discounts, tools and resources, including their Common and Costly Claims tool, which helps buyers figure out what coverage they may need by breaking down common insurance claims by ZIP codes. Between the tools, educational information and easy navigation, Allstate is a great option for a first-time buyer.
Pros
Numerous discounts
Customizable coverage
Online educational tools
Good for first-time buyers
Cons
Average customer satisfaction
Discounts
Welcome and loyalty discounts gives customers 10% off their premiums for switching their coverage to Allstate as well as another 10% off for signing up at least seven days before their old policy ends.
The Claim-free discount saves users up to 20% when they switch to Allstate without a recent claim.
The 55 and retired discount provides attractive discounts to users who are retired and over the age of 55.
Coverage
In addition to standard coverage offerings like dwelling coverage, liability protection, personal property coverage and guest medical coverage, Allstate also provides users unique optional coverage options, such as:
Personal umbrella policies for protection against large liability claims when you reach the liability limit on your policy.
Manufactured mobile home coverage for coverage on mobile homes and manufactured dwellings.
Host advantage coverage for coverage on your belongings when you're home sharing.
Best replacement coverage: Metlife
There are a number of perks for purchasing homeowners insurance through Metlife, but none are as important as its guaranteed replacement cost coverage. It can be a gamble as to whether your policy will cover all of the costs to replace your home or belongings in case of a disaster, but Metlife enables you to rest assured that you'll receive the full replacement cost without factoring in the depreciation. If your home initially cost $100,000 but has taken on $300,000 in damages, customers with MetLife's replacement coverage can receive up to $300,000 in support.
Pros
Cons
Below-average customer service with a score of 2 out of 5 on JD Power's 2019 Home Insurance Study
Poor online resources that require clients to speak with a representative over the phone to file a claim or receive a quote
Discounts
Bundling: People who have more than one policy with MetLife can save money.
Safety discounts for users who install devices, alarms or locks in their homes.
Employer group discounts for people who work for certain employers or have a membership with certain groups or associations.
Coverage
In addition to many of the same standard coverage offerings that competitors provide, MetLife's unique coverage offerings also include:
Home replacement costs gives you the replacement cost instead of current value that would include depreciation.
Personal property replacement costs gives the same kind of coverage found in home replacement coverage but for damaged or stolen personal property, such as furniture or electronics.
Best homeowners insurance rates and coverage for military members: USAA
USAA is rated highly across the board, but while it may offer some of the best homeowners insurance coverage, it's only in the business of serving military members and their families. If you're in the military and looking for the best homeowners insurance rates, USAA is affordable and the coverage is impeccable.
Pros
Outstanding customer service
High-quality coverage
Cons
Only available to military personnel and their families
Discounts
Bundling discounts provide up to 10% savings on your homeowner's insurance premium if you already have a USAA auto insurance policy.
Protective device credit provides premium discounts if your home is equipped with security cameras, alarms or other devices.
Claims-free discount gives customers that go five years without filing a claim 10% off on their premiums.
Coverage
Loss of use
Home sharing
Other structures
Earthquake coverage
Best for picking your own coverage: Geico
If you want to choose your own homeowners insurance adventure, Geico is the best choice. With Geico, you can piece together your own coverage, which is great for insurance DIYers or those who need specific coverage.
Pros
Customer service representative availability
Flexibility in creating a unique policy
Cons
Geico doesn't underwrite its own home insurance policies. Users insured by Geico should look into who is actually insuring them and make sure that they are financially solvent enough (Moody's/ AM Best scores) to pay out on their claims before signing up.
Discounts
Bundling discounts are available for people with more than one policy from Geico.
Home security systems discount for users who have burglar alarms, fire alarms, fire extinguishers or other in-home safety mechanisms in place.
Coverage
Jewelry provides limited coverage ($500-$2,000) for stolen jewelry, though this amount can be increased or customized based on the value of your in-home collection.
Medical bills
Additional expenses
Best for large policies: Farmers
If you need to buy coverage for a large home or a home that's rapidly increasing in value, you may want to turn to Farmers, because this company knows how to handle large policy limits. It is an expert in doling out the best rates for high limit policies, and the customer service is top notch too. You may even be able to snag a few discounts on top of those low rates, which is an added bonus.
Pros
Extensive coverage options
State-by-state policy customization so that your plan addresses your risks
Three-tier policy customization based on your desired coverage level
Cons
Discounts
The specific discounts that Farmers offers clients with a home insurance policy vary on a state-by-state basis. Apart from that though, the majority of the discounts they offer are pretty much the same as the standard offerings you'll see from other providers in this comparison.
Declining deductibles discounts award customers $50 towards their deductibles for each year that their policy remains active.
Claims-free discount rewards customers without a history of making claims.
Claims forgiveness prevents your premium from increasing as a result of your next claim if you've been claims-free for five straight years.
Coverage
Eco-rebuild gives Farmers customers up to $25,000 when replacing materials and appliances with "green" substitutes.
Contents replacement cost provides customers reimbursements for the cost of replacing a damaged item with a brand new replacement, rather than giving a pay out for what the item was worth as a depreciated good.
Identity shield helps customers resolve identity theft-related crimes suffered and replace certain documents while also assisting with losses and expenses associated with the crime.
Choosing the best homeowners insurance company
With all of that information about which providers provide what, how much they provide and under what circumstances you're eligible for different coverage and discounts, the whole process of deciding on a coverage option may still be daunting. Don't give up yet. Below are some personalized factors you can consider when evaluating which home insurance company best fits your needs.
Deductibles
Your deductible is the set cost you'll pay before your policy becomes active. Generally, the higher your deductible, the lower your monthly premium will be and vice versa. Keep in mind that not all coverage types have a deductible. Along these lines, look into the coverage limits that your provider stipulates. These will influence the monthly premium you pay and, in turn, your potential deductible amount.
Supplemental coverage options
You may have noticed that the amount of coverage offered from one provider to the next varies. This can mean that it's often worth your while to add on certain supplemental coverage options to make sure that you're protected from risks most likely to affect you. To make sure your policy gives you the most bang for your buck, get a quote and understand what's included in your package so that you can determine where you may need to add on more coverage on your own.
Discounts
Though many providers don't do a great job in terms of the actual coverage that they include in their policies, some make up for it with an extensive list of discounts that can help you save on your monthly premiums. Before settling on a policy, do your research and see what discounts you qualify for to determine which provider can save you the most money.
Bundling
If you already have a life insurance or auto policy with a provider, it's likely that they'll knock a few bucks off of your monthly premium if you add on a homeowner's policy as well. Look into whose bundling discounts are the most attractive and go from there.
Customer service and claims
As attractive as great coverage offerings and enticing discounts may be, it all means nothing if your provider is never there for you when you need them. Look into what others are saying about a potential provider's claims and customer service track record before you decide to retain their services. The last thing you want is an insurer that's more trouble than they're worth.
Frequently asked questions
What do homeowners insurance policies cover?
Each policy differs according to the policy holder's needs, but most contain dwelling coverage, personal property coverage, liability coverage and additional living expenses coverage. There are plenty of other coverage options that can be added to any policy depending on your needs.
What is the typical cost of home insurance coverage?
The cost of homeowners insurance coverage depends on what you need covered in your policy. Still, there are a few regular factors to help determine the cost of your insurance premiums. Keep your coverage options and these factors in mind as you search for the best homeowners insurance rates.
The age and value of your home
The materials your home is made of
The type of policy limit you choose
The policy deductibles you choose
What, if any, security features you have at home