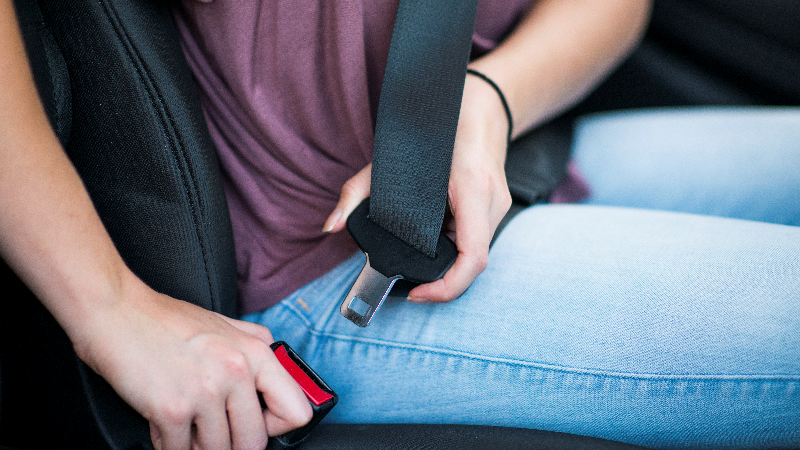 Seeing your teenager behind the wheel of a car is enough to make any parent's hair turn gray. According to the Insurance Institute for Highway Safety (IIHS), over 2,700 teenagers died in car accidents in 2017. However, teen auto fatalities are on the decline, dropping by nearly 70% since 1975.
When searching for your teenager's first car, it pays to put safety first. Researching safety ratings produced by IIHS and the National Highway Traffic Safety Administration (NHTSA) can go a long way in easing your worried mind. For maximum protection, the IIHS recommends that parents of teenagers and teen drivers buy or lease a car with electronic stability control and a high safety rating and to stay away from cars with high horsepower. But you should also look for a vehicle with a good EPA fuel efficiency rating, a track record of longevity and performance and features that teens look for in an automobile.
Most parents cannot afford to spend tens of thousands of dollars to buy a new car for their teen driver. And, frankly, it makes more sense to buy used cars for teen drivers, while they master the rules of the road and learn how to handle the responsibility that goes with automobile ownership. The good news is that there are plenty of excellent cars for teen drivers on the market for $10,000 or less. We've scoured the market looking for the best used cars for teens that offer the best combination of safety, fuel efficiency and durability to make your search a little easier.
1. Honda Civic (2012-2016)
The Honda Civic has been one of the best-selling small cars in the United States for years, with a winning combination of price, features, safety, reliability and resell value. The sedan was an IIHS Top Safety Pick every year from 2009 to 2017, and nearly every configuration of the car made since the start of the car's ninth generation in 2012 has gotten a 5-star overall safety rating from the NHTSA.
The Civic is good on gas, with EPA estimated averages around 32 MPG. While finding one under $10,000 isn't difficult, used 2012 model Civics tend to have around 60,000 to 70,000 miles, typically past their three-year, 36,000-mile factory warranty. Newer model Civics often have 30,000 to 45,000 miles, but typically cost more than $10,000.
2. Ford Focus (2015-2017)
The 2015 Ford Focus gets an EPA combined estimated 30 MPG and earned the IIHS's Top Safety Pick distinction. From 2012 to 2018, every style of Ford Focus has earned a 5-star overall safety rating from the NHTSA, including sedans and hatchbacks. You can find several Focus models in the $10,000 price range, including some later models still within the three-year, 36,000-mile factory warranty.
The 2015 Focus was the first model to offer a standard back-up camera, with blind spot detection and lane departure warnings. Ford also offers MyKey, a program which enables parents to program a key that will set limits on the car's speed and radio volume, as well as seatbelt alerts.
3. Nissan Altima (2013-2016)
Every model of the Nissan Altima since 2014 has earned a NHTSA 5-star safety rating. Even in the base models, Bluetooth connectivity and Intelligent Key remote engine start are standard features, while the 2016 model also features a rear view camera.
The 4-cylinder engine with continuously variable transmission can log EPA estimated fuel economy 38 MPG on the highway, peaking at 39 MPG on the 2016 model. In this price range, expect to find 2013 models with around 60,000 to 70,000 miles – leaving plenty of life to take a first car well into the college years.
4. Hyundai Sonata (2011-2017)
The 2011 Hyundai Sonata has a five-year, 60,000 mile warranty and gets an estimated 34 MPG on the highway and also comes in a hybrid version with even greater fuel efficiency. Since 2011, all gas powered Sonatas have earned a 5-star NHTSA safety rating and have earned the IIHS Top Safety Pick distinction every year except 2014.
Used 2011 Sonatas in this price range usually have more than 60,000 miles, while 2015 models have 30,000 to 50,000 miles. Base models come with standard safety features, including front and side curtain airbags and stability control.
5. Toyota Camry (2011-2014)
The Camry often ranks near the top of the list for one of the best-selling cars in the nation. Unfortunately, Camry owners tend to hold onto them for the long haul, meaning a Camry under $10,000 without excessive miles is hard to come by.
The 2011 model gets an estimated EPA 22 MPG in the city and 32 MPG on the highway. The IIHS listed the 2012-2014 Camrys to its Top Safety Pick list and the NHTSA gave the same models 5-star overall safety ratings. The 2011 Camry features a six-speed standard or automatic transmission, along with a three-year, 36,000-mile warranty. Highly rated in crash safety tests, and with great longevity, reliability and fuel economy, the Toyota Camry is a great first car, if you can find a used one for sale.
6. Toyota Rav4 (2012-newer)
NHTSA testing became more rigorous starting with the 2011 model year, meaning prior test results are less reliable than current standards. In 2011, the Rav4 only earned a 3-star frontal crash test rating, but 2012 models and newer are all 4-star or higher.
Toyota vehicles are known for their reliability and low cost of ownership, making them great for a new driver. Typically, buying a higher mileage Toyota is less of a risk than other makes. Even 2012 models have solid standard equipment and creature comforts, including air conditioning, interior air filtration, AM/FM stereos and USB ports, along with plenty of cargo room. Even with so much interior space, the four-cylinder 2012 Rav4 gets great gas mileage, 28 MPG on the highway and 24 MPG in the city.
7. Subaru Forester (2011-newer)
All-wheel drive Subaru vehicles are legendary for their capability, utility and longevity and 4-star NHTSA safety ratings for 2011-2013 models and 5-star ratings from 2014 and newer models. Parents can feel comfortable with a Subaru being one of the best cars for new drivers, even in all types of weather. The Forester comes equipped with front and rear head airbags, front side-mounted airbags and emergency braking assist. It also features an AM/FM stereo, with four speakers, air conditioning and front reading lights.
Moving from a car to a crossover or SUV, vehicles in the $10,000 price range usually have more miles on the odometer. Typically, 2011 Foresters have 80,000 miles or more on them, but their high safety and reliability rankings more than make up for the high mileage. The Forester's EPA fuel efficiency rating is slightly lower than the Rav4's, with 27 MPG on the highway and 21 MPG in the city.
Frequently asked questions
Why is car insurance for a teenager so expensive?
Statistically, teen drivers cause more accidents than adults do. In 2017, more than 2,300 teenagers died in road accidents and another 300,000 sustained injuries, according to the Centers for Disease Control and Prevention, at a cost of $13.1 billion. Insurance companies base rates on the financial risk incurred by insuring a driver. Typically, car insurance rates for young people with good driving records start to decrease by the time they reach their late teens or early 20s.
How do I know if a car is safe for my teenager?
The Insurance Institute for Highway Safety and National Highway Traffic Safety Administration produce safety ratings on the most popular vehicles. Both organizations maintain a database of auto ratings on their websites, which include older model automobiles, so you can look for the safest and best cars for teenagers.
Are teenagers restricted from driving at night?
Yes, in most states. Each state sets its own nighttime driving restrictions. For example, Nevada restricts teen driving between the hours of 10:00 p.m. to 5:00 a.m. Vermont is the only state that does not impose nighttime driving restrictions.
Do states restrict the number of teen passengers in a vehicle driven by a teenager?
Most states restrict the number of teenage passengers in a car driven by another teenager. For example, a teen driver in Texas cannot have more than one passenger under the age of 21. Florida, Iowa, Mississippi, North Dakota and South Dakota are the only states with no restrictions.