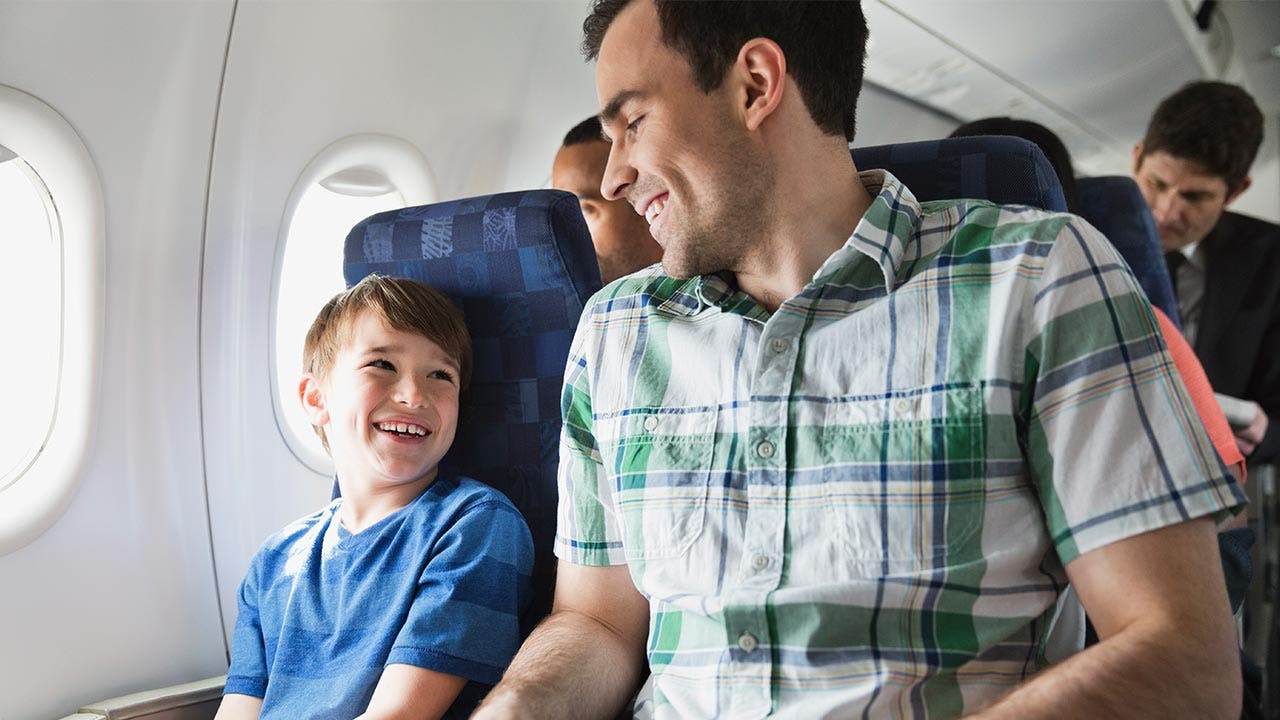 If you're searching to find the best travel credit card there's a few things you need to consider. Determine what type of traveler you are—are you a road warrior? Frequent flier? Or is globetrotting your greatest passion? Even if you only take a trip once a year there is likely to be a travel card that's tailored to your needs. If you favor a particular hotel chain, then a co-branded hotel card might be right or if a major airline's hub is near you, you may benefit from a card exclusively dedicated to that company. Someone who wants as many choices as possible may fare best with a general purpose travel rewards card.
Travel credit cards come in a wide variety of types. For some, a no-fee card that offers rewards that can be redeemed towards travel is enough while others may find the value in shelling out hundreds of dollars for a premium travel card that comes with elite benefits and enhanced reward potential. If you pay your bill in full and on time every month, owning a travel credit card could save you money on your trips. It's important to know however that if you typically carry a balance, the value of any travel rewards you earn on the card will likely be outweighed by the interest charges you'll accrue.
In this article:
Best travel cards
Top travel cards reviews
What is a travel rewards credit card?
Who should get a travel rewards card?
Types of travel rewards credit cards
How to redeem your travel rewards points
Summary
Bankrate's Best Travel Rewards Credit Cards:
How we chose our favorite travel rewards cards
We studied over 300 cards in our database, grading them on our proprietary Bankrate Score, to find our top travel rewards credit cards. We evaluate each card on metrics like APR, annual fee, late fee, foreign transaction fees, intro bonus, rewards, perks, and credit threshold. Travel rewards cards are weighted more heavily on rewards value, intro bonus, and annual fee, as well as additional travel perks.
Top travel credit card reviews
If you're looking for a no-fee card that pays decent and flexible travel rewards, you've found it. The Bank of America Travel Rewards Credit Card pays an unlimited 1.5 points for every $1 spent. Your rewards never expire and can be used on any flight or any hotel without any blackout dates or other restrictions.
Highlights:
Like any good travel rewards card, there are no foreign transaction fees on this card.
This card comes with an introductory 0% APR offer on purchases for 12 billing cycles. After which, the standard variable APR will apply.
For anyone who already has a banking relationship with Bank of America, the rewards on this card go from decent to outstanding. Customer bonuses range from a 10% increase in points to as high as a 75% reward increase based on the total of your qualifying accounts.
If you're ready to take the plunge and apply for your first travel rewards card, look no further. The Chase Sapphire Preferred Card pays generous rewards of 2X the points on all dining and travel. Plus, Chase's definition of travel includes expenses that other cards typically exclude like tolls, parking fees and ride-sharing costs.
Highlights:
One of the best perks of this card is that rewards points take on 25% more value when used to book travel through the Chase portal. So, if you have 50,000 points saved, they're worth $625 when you use them to book travel this way.
The $95 annual fee is waived the first year, giving you 12 months to enjoy the card's benefits for free.
This card comes with auto and travel insurances and protections.
Anyone who aspires to attain tourist status in multiple time zones can benefit from this card's Famous Companion Fare offer. If you buy one round-trip coach ticket on Alaska Airlines you can get a second companion ticket for $99 plus taxes and fees which start at $22. This could save you hundreds, if not thousands off the price of a ticket. The offer is only available to holders of an Alaska Airlines credit card and it renews every year.
Highlights:
The card comes with an introductory offer where you earn 30,000 bonus miles after making $1,000 or more in purchases within the first 90 days of opening the account.
Get a free checked bag for you and up to six other passengers on the same reservation as you.
Earn 3 miles for every $1 spent directly on Alaska Airlines purchases.
If you're the type who travels by air so often, you're on a first name basis with airport security, you'll probably love the perks and benefits that come with owning The Platinum Card from American Express. The first credit card aimed at status seekers, the Platinum Card has upped its premium offerings as other luxury travel cards have infiltrated the market. No other card offers as many high-end air travel perks as this one, which may help you justify the hefty price tag.
Highlights:
This card pays 5X Membership Rewards points for air travel booked directly with the airline or through American Express Travel. It also pays 5X the points for prepaid hotels stays booked through AmexTravel.com.
Access to premium airport lounge access including The Centurion Lounge, Delta Sky Club and Priority Pass Select.
Get a $200 airline incidental free credit every year and a fee credit every four years for a TSA PreCheck or Global Entry application.
The Chase Sapphire Reserve is a best-in-class card for any frequent traveler given its generous rewards and perks. This is an ideal card for anyone looking for a premium travel card with both a generous sign-up bonus and rewards program plus great additional perks. It's especially useful when paired with the Chase Ultimate Rewards program, where points are worth 50 percent more. Cardholders who frequently fly or stay with Chase's travel partners — like Virgin Atlantic, Southwest and Hyatt — will particularly enjoy this card. You can transfer points through the card's loyalty program.
Highlights:
Chase Ultimate Rewards points take on 50 percent more value when redeemed through the Chase travel portal. So, 50,000 points are worth $725 when used for travel booked via Chase.
Earn three points per dollar on travel and restaurants worldwide. All other purchases earn one point per dollar.
Get a $300 annual travel credit and a $100 Global Entry or TSA Pre-Check credit.
The Starwood Preferred Guest Credit Card from American Express is a long-time favorite among those who collect points and miles. Anyone who likes staying in a hotel can likely find a Starwood, Marriott or Ritz-Carlton property where they can redeem their rewards for a stay. One of the biggest perks in addition to the breadth of hotels offered by the Starwood/Marriott family is that Starpoints can be transferred directly to dozens of partner airlines, giving this card a powerful pairing of both high earnings potential and flexibility in travel rewards spending.
Highlights:
This card, paired with a free membership in the SPG loyalty program can earn you up to 5 Starpoints per dollar spent on eligible purchases at participating properties.
If you redeem your Starpoints for a four-night stay at a Starwood property, you'll get the fifth night free.
For every 20,000 Starpoints you transfer to a travel partner—like one of their 30+ partner airlines, you get a bonus of 5,000 Starpoints.
With its simple rewards of 2x miles on every $1 spent structure, generous sign-up bonus and flexible redemption plan, this is a worthy card to own. The Barclaycard Arrival Plus World Elite Mastercard allows you to use your earnings unrestricted on any airline or hotel. You can even use your rewards to pay for cruises, train rides or cab fare. As a World Elite Mastercard, you also get travel and auto protections and insurances that usually only come with the more expensive pieces of plastic.
Highlights:
The $89 annual fee for this card is waived in the first year.
This card has chip-and-PIN capabilities, which is the standard for card readers in Europe, vs chip-and-signature which is what most U.S. cards use.
Five percent of the miles you use will be rebated back to your account upon redemption. So, if you redeem 20,000 miles, you'll automatically get 1,000 of those back in your account to use towards your next redemption.
What is a travel rewards card?
A travel rewards card is a credit card where you earn rewards back on your spending that can be redeemed for travel expenses. So, similar to a cash-back card, you'll earn a percentage back on your spending, typically ranging from 1 percent to 5 percent. Some travel rewards cards let you use the rewards to book travel through their own Website—sometimes called a portal. Other cards let you book your travel any way you like and then will issue a statement credit toward the cost of your purchase by using your rewards. Hotel and airline co-branded cards typically have you apply the points or miles earned as a redemption for free or reduced cost flights or nights.
Who should get a travel rewards card
For anyone who travels fairly often and wants free trips, upgrades and other perks, or someone who wants to stockpile rewards to save up for a big trip, a travel rewards card can help you achieve those goals. The best travel rewards cards are usually aimed at those who have good to excellent credit. If your credit standing isn't great, you should work on improving your score first before applying for a travel rewards card.
If you pay your bill in full and on time, a travel rewards card can be a great way to save money and enjoy other benefits just for spending the way you normally would. Anyone who typically carries a balance will likely fare better with a low-interest credit card over a travel rewards card as the value of any rewards are far likely to be outweighed by the interest charges accrued on your debt.
Types of travel rewards cards
Generally, travel rewards cards fall into one of the following categories:
General purpose travel rewards cards. These cards earn flexible rewards that can be redeemed for multiple types of travel including airfare, hotels or rental cars. Some come with a low cost of ownership while others can cost hundreds of dollars but include plush perks and other extras.
Co-branded travel rewards cards. These are cards offered in conjunction with a specific hotel or airline brand and usually include an enhanced rewards rate and other brand-specific perks like free checked luggage or free room upgrades. Usually, the higher the annual fee for the card, the greater the "extras" that come with ownership.
Premium travel rewards cards. If a credit card charges you several hundred dollars in annual fees, it's likely to come with high-end perks and benefits. Examples of these bonuses include premium airport lounge access, increased rewards earning potential, annual travel credits that can reduce the overall cost of owning the card. These cards are best for those who travel often and can take full advantage of the extras.
Which travel credit card is best for me?
Before choosing a travel rewards card consider your lifestyle. If you favor roadtripping over globetrotting, you may prefer hotel rewards over airline ones. If you regularly commute for work, it might be best to choose a card that considers that travel and offers bonus rewards on spending in that area. You also need to take a look at your budget, as even though some of pricier cards sound enticing, if you aren't going to take advantage of the accompanying perks, it may not be the best card for you. Finally, consider your travel goals and think about how a potential card's earning power will help you attain that next trip.
If you're torn between two cards that seem pretty similar, you may want to choose the one that offers a more valuable welcome bonus if you can meet the card's minimum spending requirement. Some of the best travel rewards cards offer juicy introductory offers to lure you into applying. But, if there's no value to you beyond that bonus, it may not be worth the cost of ownership over the long term.
How to redeem travel rewards
Each card has its own redemption program. Some issuers prefer that you book your rewards travel through their online Web portal, or by calling a rewards representative to book the travel for you. Other cards require you to book the travel first, and then apply the redemption towards the cost of the trip as a statement credit. Still, other cards require enough rewards to pay for an entire trip while some let you use your rewards for partial payment.
Before applying for a travel rewards card, consider carefully the type of spender you are and how much travel you're likely to do. If you rarely take a plane, a premium travel rewards airline card is likely not worth the high cost of ownership for you. But if you fly at least several times a year and typically with luggage, an airline card with a free checked baggage perk could save you hundreds of dollars a year.
In review: The best travel rewards cards
| Card Name | Rewards Rate | Annual Fee |
| --- | --- | --- |
| Bank of America Travel Rewards Credit Card | 1.5 points per $1 spent | $0 |
| Chase Sapphire Preferred | 2X per $1 spent on dining and travel; 1X on everything else | $89, waived the first year |
| Alaska Airlines Visa Signature Credit Card | 3 miles per $1 spent on the airline, 1 mile on everything else | $75 |
| The Platinum Card from American Express | 5X points on airlines and prepaid hotels booked directly through Amex; 1X on everything else | $550 |
| Chase Sapphire Reserve | 3X per $1 spent on dining and travel; 1X on everything else | $450 |
| Starwood Preferred Guest Credit Card from American Express | 2-5 points per $1 spent on eligible purchases; 1 point on everything else | $95, waived the first year |
| Barclaycard Arrival Plus World Elite Mastercard | 2x miles on every $1 spent | $89, waived the first year |
---
This editorial content is not provided or commissioned by any of the referenced financial institutions or companies. Opinions, analysis, reviews or recommendations expressed here are the author's alone, not those of any financial institutions or companies, and have not been reviewed, approved or otherwise endorsed by any such entity. All products or services are presented without warranty. Bankrate.com is an independent, advertising-supported publisher and comparison service. This post contains references to our partners, and Bankrate may be compensated in exchange for featured placement of certain sponsored products and services, or your clicking on certain links posted on this website.