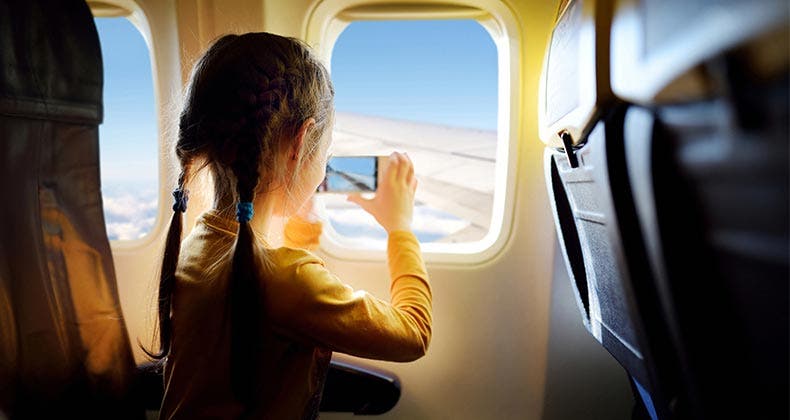 Editor's note: Some offers on this page are no longer available through our site.
The best Mastercard credit cards all offer generous rewards, tempting sign-up offers and long introductory periods during which you'll pay no interest. But there are a number of different types of Mastercard credit cards available, and it can be a challenge to know which one is best for your needs.
The experts at CreditCards.com picked their favorite cards from a number of categories. Here are the best Mastercard credit cards on their list:
Best MasterCard Credit Cards
Citi Simplicity Credit Card
Citi AAdvantage Platinum Select Credit Card
Citi Double Cash Credit Card
Capital One Secured Mastercard Credit Card
This card has a solid introductory offer, which makes it a great choice for the consumer who wants to make a big purchase and pay it off slowly. And because of its generous stance on late fees (there are none), it's also a solid option if you need flexibility with payments.
Highlights:
Pay no interest on balance transfers or purchases for 18 months.
There are no late fees with this card, giving borrowers the flexibility and help they need to pay off high-interest debt.
Pay no annual fee and no penalty rate, making it a great choice for consumers on a budget.
Who should get this card
Anyone wrestling with high-interest credit card debt should consider the Citi Simplicity card. It's generous 21-month introductory zero percent APR offer on balance transfers gives debtholders an opportunity to pay down their bill without accruing additional charges. This card also has access to Citi's Price Rewind program, which will refund the price difference if you made a purchase that can be found for less elsewhere.
After the introductory period expires, this card has an ongoing variable APR of 15.24 to 25.24 percent. On the low end, that's a pretty good interest rate, but you may be able to find a cheaper APR.
This card earns high marks for its outstanding rewards program and generous sign-up bonus. It also offers a number of airport and in-flight perks.
Highlights:
Get two miles for every $1 spent on American Airlines purchases; get one mile per $1 spent on all other purchases.
Earn 60,000 miles when you spend $3,000 within the first three months of opening the account.
Get a 10 percent rebate on redeemed miles each year, capped at 10,000 miles.
Who this card is good for
If you frequently fly American Airlines, this card is hard to beat for its generous rewards program and perks like priority boarding and free checked bags for you and up to four others in your party. Also, if you use the generous sign-up bonus toward a trip abroad, this card has no foreign transaction fees.
But unless you almost exclusively use American Airlines, this may not be the best card for you as the rewards are not transferable to another airline or program. Note the $99 annual fee, which could cut into the total value of your rewards.
The APR is a variable 17.49 to 25.49 percent.
This card has a simple rewards structure with no categories to track, no cap on cash back and no annual fee.
Highlights:
Earn cash back twice: 1 percent on general purchases and 1 percent when you pay your bill on time. Two percent cash-back on everything makes this an industry-leading card for cash back on general purchases.
Pay no interest on balance transfers for 18 months.
Register your purchases online through the Citi Price Rewind program and the company will search for lower prices on those items and refund you the difference on better deals.
Who should get this card
This card is best for those seeking an affordable cash-back card with generous rewards on all purchases and an easy-to-use rewards structure. There's no chasing bonus categories, no rotating categories and no annual fee.
This card charges a variable APR of 14.74 to 24.74 percent.
If you typically carry a balance, or often fail to pay on time, this may not be the card for you. There's also no sign-up bonus, something you'll find on other competing cards. days.
This is one of the only secured cards with a deposit requirement that could be lower than your limit.
Highlights:
Depending on your credit history, get a $200 credit line for either a $49, $99 or $200 deposit. You can deposit more to get a higher limit — up to $1,000.
The APR is a variable 24.99 percent, but there are no annual fees, application fees or foreign transaction charges.
If you make the first five payments on time, you can increase your credit limit without any additional deposits.
Who should get this card
This card is a good fit for anyone with little or no history who might qualify for one of the lower deposit options. The card also comes with an option to pay the opening deposit in installments over an 80-day period, which may help people on a fixed income who are seeking to build credit.
Not everyone can qualify for this card. If you have a non-discharged bankruptcy, a past due or over-the-limit Capital One card, a card that was charged off within the past year or your monthly income does not exceed your monthly housing payments by at least $425, you won't be approved.
Follow me on Twitter: @robinsaks
This editorial content is not provided or commissioned by any of the referenced financial institutions or companies. Opinions, analysis, reviews or recommendations expressed here are the author's alone, not those of any financial institutions or companies, and have not been reviewed, approved or otherwise endorsed by any such entity. All products or services are presented without warranty. Bankrate.com is an independent, advertising-supported publisher and comparison service. This post contains references to our partners, and Bankrate may be compensated in exchange for featured placement of certain sponsored products and services, or your clicking on certain links posted on this website.