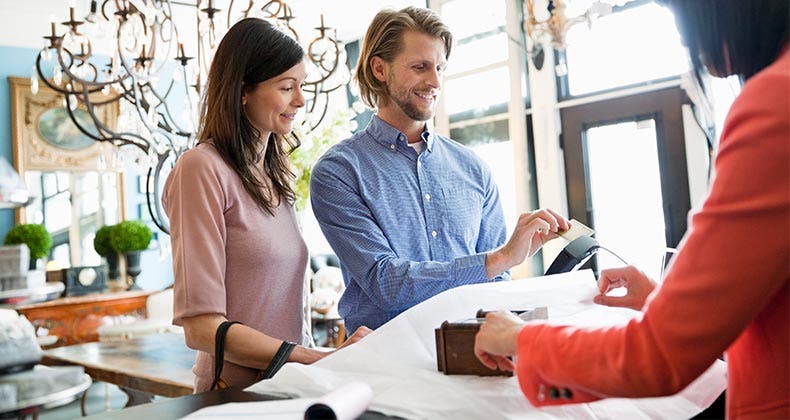 Editor's note: Some offers below may have expired. 
If you have a lot of credit card debt that you can't pay off quickly, and that debt is mounting due to high monthly interest charges, you may want to consider shifting the balance to a balance transfer credit card with a lower interest rate.
Bankrate's Best Balance Transfer Credit Cards from Our Partners
Apply for a balance transfer card now.
What is a balance transfer credit card?
A balance transfer card is a credit card that typically has either an introductory 0% APR offer for balances transferred to it from other credit cards, or a card that offers a lower-than-average APR on the balance being transferred.
Either option can reduce the interest you pay on your total credit card debt, effectively lowering your monthly payments and saving you money on finance charges. In some cases, you can consolidate all of your higher-interest credit debt onto one low-rate card, and just make one monthly credit card payment instead of several.
It is also the only time you can pay off one credit card with another. Credit card companies won't allow you to directly use a credit card to make a monthly payment.
How does a balance transfer credit card work?
If you think a balance transfer card might be right for you, there are several things to consider. The key attributes of a balance transfer card are:
Introductory interest rate.
Annual percentage rate (APR) after the introductory rate.
Balance transfer fee
Minimum monthly payment
Under federal law, the introductory rate must last at least six months. Many balance transfer credit cards will offer introductory rates for longer periods, anywhere from 12 to 21 months depending on the issuer. This can amount to significant savings for those with a lot of credit card debt. Read the terms carefully to decide what the best offer is for your circumstances.
For example, if you're transferring a balance of $10,000 from a card with a 17% APR to a balance transfer card with an introductory 15-month 0% APR offer, over the course of a year, if you didn't touch that balance, you'd save $1,700 in finance charges that would have accrued on the old card.
Should you use a balance transfer?
These cards are typically designed for and offered to people with good to excellent credit. You may not qualify if your credit isn't good. If you have less-than-stellar credit, a personal loan might be a better option, especially if you can find a fixed-rate offer with a lower interest rate than what your credit card charges you.
Check your credit report for free before you apply.
However, if you are simply transferring balances from card to card, the new one won't eliminate your debt woes. In fact, you could wind up exacerbating them because balance transfers can involve fees and often carry higher than average interest rates once the introductory period is over.
The other big factor to consider is the credit limit on the card that you are transferring your balance to. Most balance transfer cards have a cap on the amount you can transfer. Make sure you find out how much you are allowed to transfer before applying for the card. Otherwise, you may not find out if your new account will be able to accept your balance until after the account is opened, and you'll have to make payments on two credit cards.
More details about our favorite cards
If you think a balance transfer is right for you, check out the cards listed below. You can apply for one here.
One of the best balance transfer credit cards, the BankAmericard Credit Card has a powerful combo of 0% APR on transfers and no transfer fees. If you're looking to pay down debt, this card is a good choice. Unlike many other balance transfer cards that have a capped amount, you can transfer a balance of up to the credit limit you're approved for.
Highlights:
It comes with an introductory 0% APR for the first 15 billing cycles on purchases and balance transfers made within 60 days of opening the account.
There is a $0 introductory balance transfer fee for balances transferred within 60 days of account opening.
After the introductory period expires, if you qualify for the lower end of the variable APR range, you can secure a much better rate than the industry average.
As a rewards card, the Amex EveryDay Credit Card's program is just OK. But as a balance transfer card, it's a standout. It's one of the few on the market with both an intro 0% APR offer–in this case on both purchases and balance transfers and no balance transfer fees for transfers made within 60 days of opening the account. If you were on the fence about this card, but you want an option that has some staying power beyond paying off your debt, this may be the answer.
Highlights:
There is an introductory 15-month 0% offer on purchases and balance transfers. After that, the standard variable APR will apply.
There is $0 balance transfer fee. Balance transfers must be requested within 60 days of opening the account.
In any billing period in which you make 20 or more purchases with your card, you'll earn 20% more points on those purchases less returns and credits.
The interest-free introductory period on the Chase Slate card is better than most. Those who need a fairly forgiving card might also like that late payments won't adversely affect their interest rate, and there's no penalties for exceeding the credit limit.
Highlights:
Balance transfers and purchases will be charged no interest for the first 15 months.
Transfer your balance for free during the first 60 days the account is open. The standard fee is $5 or 5 percent of the transfer, whichever is higher.
Standard APR is a variable 16.24 percent to 24.99 percent based on creditworthiness.
Who should get this card
What really makes this card a standout among balance transfer cards is the combination of a 15-month interest-free introductory period and 60 days to transfer balances for free. These two attributes can help keep costs to a minimum and give you a jump-start on paying down a particularly large credit card bill. The card also has no annual fee.
Keep in mind, though, your balance transfer can't exceed $15,000 or your credit limit, whichever is lower. You also can't transfer debt from another Chase account.
A leader among cash back credit cards, the Citi Double Cash Card also comes with a lengthy balance transfer offer of 18 months at no interest. There is a balance transfer fee of 3% so be sure to factor that amount in if you're weighing this card vs one with a shorter introductory offer and no transfer fee. Longer-term, this is a card that you'll likely want to keep even after you pay off your debt for its mighty earning potential. Be sure to consider that you'll only earn the upfront 1% rewards when you use the card. You have to pay the bill to get the additional 1%. So the best rewards with this card come from paying your balance in full every month.
You do have to have excellent credit to qualify for this card so if you have a significant amount of debt you're looking to transfer, your application may not be approved.
Highlights:
Balance transfers won't incur interest charges for the first 18 months.
This card comes with travel perks like trip insurance, purchase protection and presale access to some entertainment events.
Easy-to-earn rewards structure is like getting a discount every time you shop.
What makes this card a more lucrative choice than other cards with rotating bonus categories is Discover's Cashback Match feature—at the end of your first year of card ownership, Discover will automatically match the cash back you've earned throughout the year on the card. Earned $250 over the past 12 months? Get matched with an additional $250 at the end of that first year.
Beyond doubling your money at the end of the first year, the Discover it® offers 5% cash back in areas that change each quarter but are likely to have something for most shoppers. Gas stations, grocery stores and wholesale clubs are just a few of the typical places you can earn enhanced rewards for a three-month stretch. So, if you spent $1,000 at the warehouse club during a quarter where it earned 5% rewards, you'll get another 5% back at the end of the year for a total of $100 back. That's hard to top.
Highlights:
First-year cash back match offer is one of the most generous of any card's rewards program.
This card also comes with an introductory 14-month zero percent APR offer on purchases and balance transfer. After which, the standard variable APR will apply.
There is no annual fee with this card.
Some things work best in pairs, and the Chase Freedom Unlimited® paired with another one of Chase's enhanced rewards cards is one of them. When you transfer the rewards from this card to Chase's Sapphire Preferred Card or the Chase Sapphire Reserve, you can potentially increase the value by using them to book travel through the Chase portal.
On its own, the Chase Freedom Unlimited offers an uncomplicated rewards program that's not hard to like. Paying a flat 1.5% cash back on all purchases can score you some serious savings on everything you buy. But, there are other cards that could net you more. That's where pairing this card with a more sophisticated sibling can help you get the maximum value out of a card's rewards program.
Highlights:
There's no annual fee to own this card.
Rewards don't expire and they can be transferred to one of the Chase Sapphire cards to be redeemed at a potentially increased value.
There's a 15-month zero percent APR offer on purchases and balance transfers, but watch that 5% balance transfer fee.
If you're looking for a balance transfer card that you'll want to keep in your wallet long after shed your debt, this could be the card you've been looking for. Unlike most other cash-back cards, the Blue Cash Everyday Card from American Express comes with the opportunity to earn a sign-up bonus and a 0% introductory offer on balance transfers and purchases for 15 months.
If you're a typical suburban family and you don't have the time to fuss with complicated rewards and redemptions programs, there's a good chance you'll like what this card offers. The card pays 3% cash back on U.S. grocery spending up to a cap of $6,000, then it drops down to 1%. It also pays 2% back at U.S. gas stations and select U.S. department stores.
Highlights:
Earn simple rewards for everyday spending without an annual fee.
Use your cash-back as a statement credit, to shop on Amazon.com or to redeem through the American Express rewards dollars catalog.
You don't have to sign up to earn rewards, they're automatic and there are no categories to keep track of.
Earning 1.5% cash back rewards on everything you buy is a gift few would turn down. This card's uncomplicated rewards structure extends to redemption too. You can collect your rewards in any amount, without having to accrue a minimum, and you can apply them as a statement credit or request a check to be mailed to you. For someone looking for a little breathing room on their debt, the card's 9-month zero percent APR offer on purchases and transfers can be a boon.
Highlights:
Straightforward rewards rate on every purchase.
Travel and extended warranty protections and insurances included.
There is no annual fee for owning this card.
Although this card may seem plain vanilla, it has a terrific offer on balance transfers and purchases of 15 months at no interest. If you're looking for a card that gives you nearly a year and a half to pay off your debt, you should consider this one.
Highlights:
This card offers cell phone damage and theft insurance.
If you link your card account to your Wells Fargo checking account, you'll get overdraft protection.
Visa Platinum benefits like auto and travel protections are included with this card.
This cash back card from HSBC not only has a lengthy 15-month balance transfer offer, but it will pay you 1.5% back on all your purchases. Sweetening the pot is the annual anniversary bonus where at the end of each year, you'll get a bonus 10% back of all the rewards you accrued during that year. So, if you earned $500 back over the course of a year, HSBC will give you an extra $50.
Highlights:
Triple punch of no annual fees, no foreign transaction fees and no fee for additional cards for authorized users.
This card comes with extended warranty and purchase protections.
If you see an eligible item that you bought with your HSBC Cash Rewards Mastercard® advertised for less within 60 days, you can file to have the difference refunded to you.
Apply for a balance transfer credit card today.
This editorial content is not provided or commissioned by any of the referenced financial institutions or companies. Opinions, analysis, reviews or recommendations expressed here are the author's alone, not those of any financial institutions or companies, and have not been reviewed, approved or otherwise endorsed by any such entity. All products or services are presented without warranty. Bankrate.com is an independent, advertising-supported publisher and comparison service. This post contains references to our partners, and Bankrate may be compensated in exchange for featured placement of certain sponsored products and services, or your clicking on certain links posted on this website.
Comments made in response to this post are not provided or commissioned nor have they been reviewed, approved, or otherwise endorsed by any bank. It is not the responsibility of any advertiser to ensure that questions are answered, either. Terms and limitations apply to all offers.