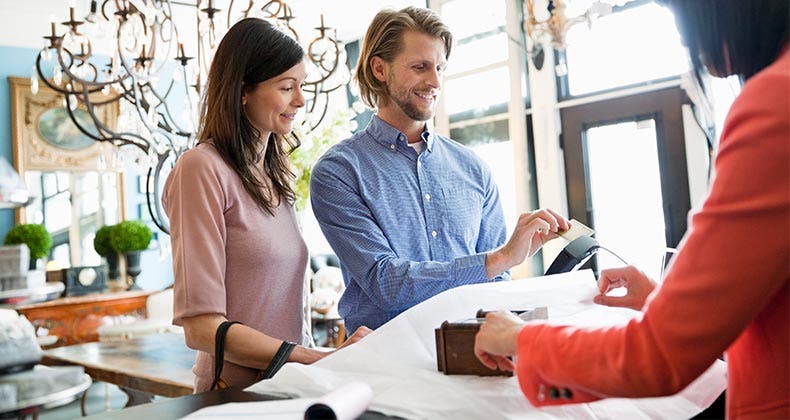 Editor's note: Some offers below may have expired. 
Most of us have charged more on a credit card then we can afford to pay in full when the bill comes due — at least once. Sometimes that one time turns into multiple times, leading to a mountain of credit card debt.
Finding a credit card that will let you consolidate your high-interest debt and pay it off over many months interest free can help you break that cycle.
Here are the top picks for best balance transfer credit cards, according to the experts at CreditCards.com:
Best Balance Transfer Credit Cards
Chase Slate Credit Card
Citi Diamond Preferred Credit Card
BankAmericard Credit Card
Apply for a balance transfer card now.
1. Chase Slate (tied for first place)
The interest-free introductory period on the Chase Slate card is better than most. Those who need a fairly forgiving card might also like that late payments won't adversely affect their interest rate, and there's no penalties for exceeding the credit limit.
Highlights:
Balance transfers and purchases will be charged no interest for the first 15 months.
Transfer your balance for free during the first 60 days the account is open. The standard fee is $5 or 5 percent of the transfer, whichever is higher.
Standard APR is a variable 16.24 percent to 24.99 percent based on creditworthiness.
Who should get this card
What really makes this card a standout among balance transfer cards is the combination of a 15-month interest-free introductory period and 60 days to transfer balances for free. These two attributes can help keep costs to a minimum and give you a jump-start on paying down a particularly large credit card bill. The card also has no annual fee.
Keep in mind, though, your balance transfer can't exceed $15,000 or your credit limit, whichever is lower. You also can't transfer debt from another Chase account.
Have high-interest credit card debt? A balance transfer card can help.
Although there are other cards with lower standard interest rates, Citi Diamond Preferred stands out for its lengthy interest-free introductory period for purchases and balance transfers — and its attached perks.
Highlights:
The introductory no-interest introductory period on balance transfers is a whopping 21 months.
Among the perks is Citi's concierge service, which includes extras like pre-sale access to concerts and other events, and Citi Price Rewind, which searches for lower prices online for 60 days for your registered purchases: you can get back up to $500 per item and $2,500 a year.
This card charges no annual fee and a variable rate APR of 14.24 percent to 24.24 percent.
Who should get this card
This card is the stuff that balance transfer dreams are made of. Pay down your existing debt or make that expensive purchase and get nearly two years to pay it off interest-free.
You'll have to mind the balance transfer fee, which is $5 or 3 percent of the balance you plan to transfer. And if you plan to carry a balance after the promotional period expires, note that you might be able to find a better interest rate elsewhere.
Transfer your high-interest balances now.
The BankAmericard from Bank of America comes with a tempting variable interest rate for those who qualify. You'll also get 15 billing cycles to pay off your balance transfer before interest kicks in.
Highlights:
There is no balance transfer fee during first 60 days of account opening. Thereafter, the balance transfer fee is $10 or 3 percent of the transferred balance, whichever is greater.
Who should get this card
If you're focused on paying off your debt, this no-frills card gives you 15 billing cycles of breathing room, and its interest rate for borrowers with the best credit is quite low.
This editorial content is not provided or commissioned by any of the referenced financial institutions or companies. Opinions, analysis, reviews or recommendations expressed here are the author's alone, not those of any financial institutions or companies, and have not been reviewed, approved or otherwise endorsed by any such entity. All products or services are presented without warranty. Bankrate.com is an independent, advertising-supported publisher and comparison service. This post contains references to our partners, and Bankrate may be compensated in exchange for featured placement of certain sponsored products and services, or your clicking on certain links posted on this website.
Comments made in response to this post are not provided or commissioned nor have they been reviewed, approved, or otherwise endorsed by any bank. It is not the responsibility of any advertiser to ensure that questions are answered, either. Terms and limitations apply to all offers.