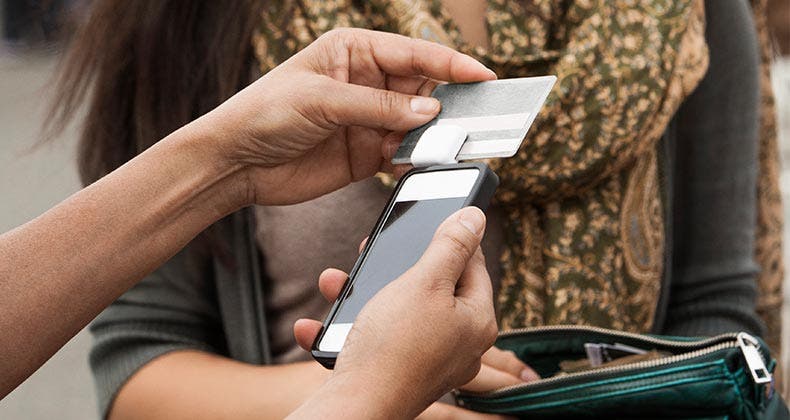 Editor's note: Some of the offers on this page may no longer be available.
0% Interest Credit Cards
Zero interest credit cards are geared towards consumers looking to transfer a balance or make a big purchase. Also known as 0% APR credit cards, today's market is full of credit cards that offer introductory periods of up to 21 months interest-free. The experts at Bankrate have compiled advice and recommendations on how to make the most of a 0 interest credit card.
Bankrate's Best 0% Interest Credit Cards
How we chose our favorite 0% interest cards
We looked at over 300 credit cards to rank our top 0% interest credit cards, using our proprietary Bankrate Score. Key factors in our analysis include APR, annual fee, late and other fees, rewards, bonuses and perks, and credit threshold. For 0% interest cards, we look closely at length of 0% interest period, ongoing APR and associated fees.
Apply for a zero interest credit card today
How do zero interest credit cards work?
A zero interest card is a credit card that offers an introductory period where you won't be charged any interest on either purchases, balance transfers–or both. These sign-up offers range from 12 to 21 months and begin from the date you open the account. You may also hear these cards referred to as 0% APR credit cards.
For example, say you sign up for a credit card with a 12-month zero percent introductory offer, and you charge $10,000 worth of items on that card within the first month. If you pay the balance off in full before the end of that 12-month promotional period, you won't owe any additional interest charges. But, if you spent that same $10,000 on a card with an annual percentage rate (APR) of 18%, and you took a year to pay off the balance, you'd tack another $1,800 in finance charges onto what you already owed.
Pros and Cons of Zero Interest Cards
Pros
If you plan on buying a big-ticket item and can't pay for it all at once, a zero interest offer can give you some breathing room to pay it off without accruing interest.
A zero interest offer on purchases is often coupled with a zero interest offer on balance transfers, which can help you pay off your debt more quickly.
If you have an emergency, using a credit card with a zero interest offer can help you get out of a jam, without incurring extra costs.
Cons
After the introductory period ends, you could be stuck with a card that has a higher-than-average APR.
You could be tempted by the zero interest period into spending more than you can afford.
If you don't stick to a plan to pay off the balance, when your zero percent period is up you could get socked with high finance charges on any remaining debt.
Use a credit card payoff calculator to determine how many months you'll need to pay off your debt.
Debt Consolidation Options
For someone carrying heavy credit card debt, a zero percent credit card might be a solution. If you have recurring monthly charges that you put on a card, like tuition or medical bills, then switching to one with an introductory zero percent offer on purchases could help you pay off your bills faster than one that piles on the finance charges every billing cycle.
Those looking to consolidate debt from one or more high-interest credit cards may also benefit from transferring the balances to a card with a zero-interest promotional period. Keep in mind that many balance transfer cards cap the transfer amount at $15,000. And, some cards may also charge a balance transfer fee—typically 3% to 5% of the amount being transferred, which can also add to your debt load.
Before you switch cards, use a balance transfer calculator to make sure that fee you'll pay for transferring a balance to a new card is less than what you'd pay in interest charges on the original card. If you know you'll carry a balance even after the promotional zero percent period ends, you may be better off switching to a low-interest credit card instead.
In Review: Bankrate's Favorite Zero Percent Interest Credit Cards
We love the Citi Simplicity card for what it doesn't have—no late fees, no penalty APRs and no annual fee. It's also got one of the longest zero percent interest offers available today. If you need as much time as possible to pay off the bill, this card gives you a year and a half to do it.
Card Highlights:
The card offers an introductory 0% APR from the date of account opening on both purchases and balance transfers. After that, the standard variable APR will apply.
There's a balance transfer fee of either $5 or 5% of the amount being transferred so make sure to calculate that cost before you transfer debt to this card.
The card comes with Citi's Price Rewind feature, which can help save you money by refunding the price difference if you buy something that can be found for less elsewhere.
If you're looking to save as much money as possible (and you always should be!) the BankAmericard Credit Card packs a powerful punch, combining a lengthy interest-free introductory period with the ability to transfer debt from another card without a fee, and without any cost to own it.
Card Highlights:
There's an introductory 0% interest offer on purchases for the first 15 billing cycles after you open the account.
Balance transfers made within the first 60 days of opening the account won't be charged interest for 15 billing cycles and there won't be a fee for the transfer.
There's no annual fee and no penalty APR.
The Chase Slate card gives new cardholders 15 months to enjoy 0% interest in purchases and balance transfers. Where it shines over other balance transfer offers that charge a 3% or 5% fee is that the Slate charges just 1%.
Card Highlights:
Using the introductory 0% offer to make a big-ticket purchase will give you more time to pay it off without accruing hefty interest fees.
This card comes with both fraud protection and purchase protection.
Keep in mind you can't transfer a balance from another Chase-issued card to this one.
One of our favorite cards for its cash back rewards and other perks, the Chase Freedom Unlimited is an ideal card for anyone seeking an uncomplicated rewards card that earns better-than-average rewards on all of their spending. It's also got a lengthy 0 percent offer that can help you save big on purchases or balance transfers for 15 months. Go ahead and buy that big-ticket item, you've got nearly a year and a half to pay it off interest-free.
Card Highlights:
There's no rotating categories to sign up for or keep track of.
You can redeem your rewards as a statement credit, deposit to you Chase bank account or transfer them to a Chase Sapphire card for potentially increased value.
Beyond using for its zero percent offer, this card has long-term benefits for its unlimited earning potential.
Want to skip paying interest on your purchases and balance transfers for 14 months? With the Discover it® Cashback Match™ card's introductory offer you can. You'll also earn 5% rewards for every dollar spent on different categories that change every quarter, up to a $1,500 maximum. Then you'll earn 1% on every purchase.
Card Highlights:
If you max out the categories each quarter, you could earn $300 back just for shopping the way you normally would.
Discover's Cashback Match™ program will match your annual cumulative earnings at the end of your first year of card ownership. So that $300 you earned will net you another $300 back.
The first late payment fee is waived on this card, giving you a break if you forgot to make a payment or pay late.
The Citi Diamond Preferred's hallmark feature is it's extra-lengthy 21-month zero percent offer on balance transfers. That's 3 months longer than the next longest balance transfer offers on the market. It also offers 12 months at zero percent on purchases, so this card is ideal for anyone who is looking for a break on interest to pay down some debt but they still have some big expenses to care of.
Card Highlights:
No other card gives you as long of an interest-free period on balance transfers.
Owning this card gives you access to Citi's Private Pass program which grants cardholders presale access and VIP packages to select events before they're available to the public.
If you buy an item on this card and you see it for less within 60 days, you can file with Citi for a refund of the price difference.
If you don't mind putting in the work, the Chase Freedom card will reward you with higher than average cash back for your spending. The card offers rotating bonus categories, where each quarter cardholders can earn back up to 5% for every dollar spent in categories selected by Chase. For example, for three months you could earn 5% back on everything you buy at a warehouse club. Another quarter it could be gas stations and movie theaters. The catch is to track not just the categories, but how much you're spending as each quarter has a $1,500 cap on those bonus earnings, after which it drops down to 1%. The first 15 months could be a real boon to your wallet as there's also no interest charge on purchases or balance transfers.
Card Highlights:
No other card gives you as long of an interest-free period on balance transfers.
Combining the zero interest offer on purchases with shopping in a bonus category can net you some serious savings.
Earn cash-back rewards without paying an annual fee.
For anyone already banking with Wells Fargo, adding this card to your roster can help you net some savings. This is the only rewards card we know of that lets you apply your earnings to your mortgage, should you choose to do so. You can also take the rewards as a deposit into your Wells Fargo bank account or right into your wallet as an ATM withdrawal.
Card Highlights:
There's an introductory 0% 12-month APR offer on purchases and balance transfers.
If you pay your mobile phone bill with the card, you're eligible for up to $600 in protection against damage or theft to your device, minus a $25 deductible.
The Wells Fargo rewards program lets you pool your rewards with another credit card holder for combined increased value.
If you're part of a busy household that spends a lot at the grocery store, the Blue Cash Preferred Card from American Express can help you hang on to more of your hard-earned cash. Don't let that $95 annual fee scare you away, this card offers the most lucrative cash-back rewards on grocery spending than any other one that we know of. You should know that warehouse clubs and discounters won't qualify for the enhanced rewards structure. But anyone who spends a lot of dough at the supermarket can benefit from owning this card.
Card Highlights:
This card pays 6% cash-back at U.S. supermarkets up to $6,000 per year, after which the earnings rate drops to an unlimited 1%.
Anyone who spends a lot at the gas pump can also benefit from the 3% cash-back rewards at U.S. gas stations.
There's a 0% 12-month introductory APR offer on purchases and balance transfers. After which, the regular variable APR will apply.
Anyone who likes to keep things simple will like the structure of this card. There's no categories or spending caps to keep track of, this card simply pays 1.5% cash-back on all purchases. There's also an easy-to-earn sign-up bonus of $150 cash back if you spend $500 within the first three months of opening an account. There's one other nice extra with this card—a 0% nine-month APR offer on purchases and balance transfers.
Card Highlights:
Can't stand the idea of paying an annual fee? You won't have to with this card.
There's no foreign transaction fees, making this card a great choice for overseas spending.
Enjoy 9 months of interest free purchases to help make a big splurge a little more palatable.
Recap: Bankrate's top 0% Interest Cards