George Washington, Abraham Lincoln, Alexander Hamilton, Benjamin Franklin — these people have a number of things in common.
They are all famous U.S. figures. (No, they were not all U.S. presidents.)
Their faces are all on U.S. currency.
And they are all men.
Indeed, all U.S. paper currency notes bear the faces of American forefathers — not foremothers. And among coins in circulation, only the Sacagawea $1 coin, the Susan B. Anthony $1 coin and the 2003 Alabama quarter (which has Helen Keller on the back) feature women.
"The Sacagawea dollar doesn't even circulate that much," says Ron Guth, a currency expert and president of CoinFacts.com. "Why isn't there a woman on a quarter or a penny? That's a good question. I think it will take a grassroots movement to basically force the issue."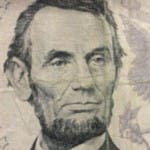 Last month, President Obama mentioned in a speech in Kansas City that a girl had written to him, asking why there weren't women on U.S. currency. He said the girl gave a long list of potential women leaders that could be put on currency, "which I thought was a pretty good idea," Obama said.
This idea of putting more women on currency has been resonating since Obama's casual mention of it last month.
On Twitter, several people daydreamed about which faces they'd like to see on their greenbacks. Suggestions ranged from the serious — Rosa Parks, Eleanor Roosevelt, Harriet Tubman — to the ridiculous (Beyonce!).
Comedian Stephen Colbert did a segment on his show, "The Colbert Report," jokingly arguing against a woman on currency by saying that "if we put a woman on the $1 bill, it will be worth only 77 cents."
Colbert also joked that "it took over 200 years for our currency to achieve the perfect balance of dead white guys and secret Illuminati symbols."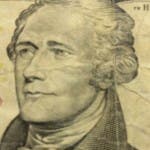 And news site Vox.com wrote a piece in favor of taking Andrew Jackson off the $20 bill and replacing him with a woman, noting that Jackson was a proponent of slavery, had "egregious" policies towards Native Americans and actually had attacked paper money during his presidency.
CoinFacts.com's Guth says the decision of who goes on currency is a political one, and a move that the Obama administration could make if he so chose.
According to U.S. Code 31, the only rules about the design of paper currency that the U.S. Treasury must follow is that 1. An inscription of "In God We Trust" appears in an appropriate place and 2. Only the portrait of a deceased person may appear, and the name of that person must be inscribed below the portrait.
When it comes to coins, Guth says there is an advisory committee comprised of citizens and other groups that makes recommendations for coinage designs, whose input is weighed when new designs are considered. But ultimately, whose face graces our currency is up to the government.
There has only been one woman who has made an appearance on paper currency: Martha Washington, the first first lady, who appeared on some $1 silver certificates in the late 1800s.
Should women appear on U.S. paper money? Share your thoughts in our poll.

Meanwhile, if you're traveling overseas and need to exchange some of your Benjamins (or Jacksons or Lincolns), check out Bankrate's currency converter to get a sense of exchange rates.
Follow me on twitter: @allisonsross.