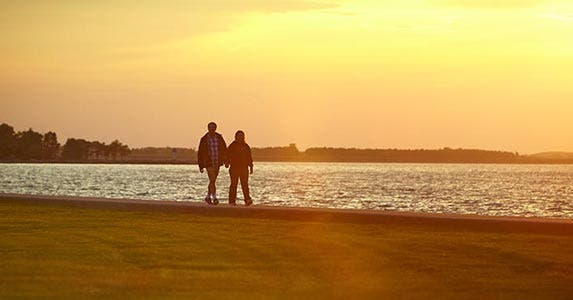 10 inexpensive beach destinations
Vacationers looking for good values don't have to look far to find a sunny beach haunt that's easy on the wallet. In some areas, hotel prices actually drop during the summer months.
Business Travel News annually ranks 100 U.S. cities by the cost of an individual stay — including hotel room, meals and rental car. Here, we take a closer look at the 10 most affordable beach vacations on that list.
And there's plenty of variety, whether you prefer a stretch of beach on the ocean, a bay or the Great Lakes. Some protected beaches have remained the same for eons. Others are located in quintessential beach towns, where locals and vacationers alike rent surfboards, stroll the pier and eat fresh-caught seafood overlooking the water. A few also offer fun activities at museums, casinos and baseball games.
If you're looking for a beach getaway that's a little less pricey, here are 10 beach destinations that may tempt you.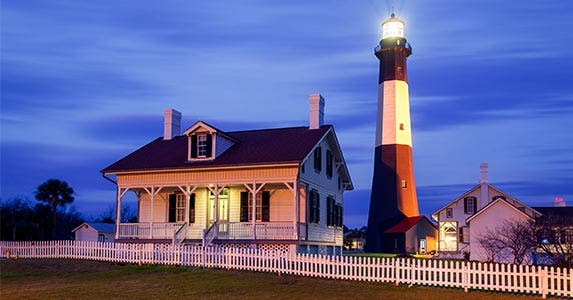 No. 10: Savannah/Tybee Island, Georgia
Joe Daniel Price/Getty
Savannah offers pirates, ghosts and great food.
For beach activities, locals and visitors alike gravitate to Tybee Island, one of the nearby barrier islands. While the population swells 3-fold during the summer months, vacationers can find hotel rooms for $95 to $150-plus per night, says Erica Backus, director of public relations for Visit Savannah.
Prices for beach house rentals commonly run from $500 to $3,500 a week, depending on size and location, she says.
In Savannah proper, summer hotel stays average $98 to $250 a night, depending on where and when you visit, says Backus. Weekdays are cheaper.
Savannah is where you'll find The Pirates' House restaurant — a former 1700s pirate rendezvous mentioned in "Treasure Island" — along with Southern food staple Mrs. Wilkes' Dining Room, where President Barak Obama enjoyed lunch when he visited Savannah.
If you're looking for a bit of offbeat fun to walk off a meal, consider a ghost tour. As befits a city named the country's "most haunted" by the American Institute of Parapsychology, more than 30 companies offer ghost tours of Savannah.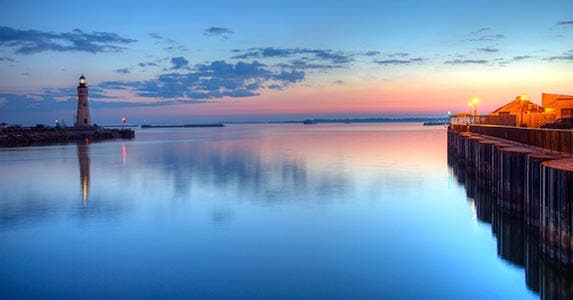 No. 9: Buffalo, New York
Denis Tagngney Jr./Getty
Buffalo might not be the first place that pops to mind when you think about beach destinations.
But nestled beside Lake Erie, it's got all the ingredients: water as far as the eye can see, nearby sandy beaches, summer cottages and a "laid-back vibe," says Brian Hayden, communications manager for Visit Buffalo Niagara.
Vacationers can rent smaller beach cottages for as little as $750 a week, he says.
In the city of Buffalo, hotel rooms averaged $113 per night in July 2015, and prices are expected to be similar this summer, says Hayden.
That's also where you'll find a renovated waterfront — with a boardwalk, shops, restaurants and a floating Naval museum with World War II-era vessels.
To explore a different era, visitors can peddle a bike or boat along a historic stretch of the old Erie Canal.
Other popular activities include watching the Buffalo Bisons (the triple-A farm team for the Toronto Blue Jays) and gaming at the Seneca Buffalo Creek Casino.
Foodies enjoy Anchor Bar, "the birthplace of Buffalo wings," and the National Buffalo Wing Festival, held every Labor Day weekend.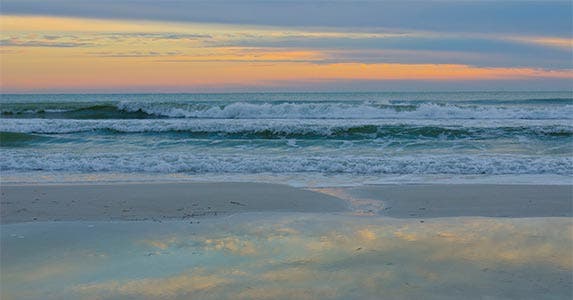 No. 8: Sarasota, Florida
Education Images/Getty
The secret to finding the perfect Sarasota beach: Get to know its keys.
"Sarasota County has about 38 miles of coastline," says Lynn Hobeck Bates, communications manager for Visit Sarasota County. And each of its many keys — and beaches — has a different flavor.
For example, Lido Beach on Lido Key is "steps from St. Armands Circle — a big shopping and dining area," she says. It's also where visitors find the major hotel chains.
On Siesta Key, Siesta Beach "wins awards year after year for its white-quartz sand beaches," says Bates.
In Sarasota proper, the annual average for a hotel room is about $150 a night, according to the Business Travel News 2016 index.
But almost half of summer vacationers rent a house or condo — often about $2,500 to $3,000 a week, says Bates.
And summer lasts a little longer here. "We typically include September in summer," she says.
That month also tends to be very affordable. Without as many families visiting, Bates says, "You're going to get your lowest rates, and you'll have the place to yourself."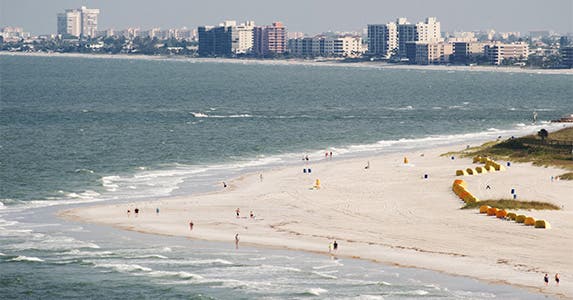 No. 7: Tampa Bay, Florida
Paul J. Richards/Getty
Among the most affordable beach vacations in Florida, Tampa Bay attracts visitors for its water and world-class food.
The greater Tampa Bay area includes Tampa along with St. Petersburg and Clearwater — home to the area's beaches. Water taxis criss-cross the bay, and visitors can enjoy just about anything water-related:
Paddle boarding.
Kayaking.
Fishing.
Swimming.
Shelling.
Gorging on fresh seafood.
Tampa also has a bustling downtown Riverwalk, complete with shops, restaurants, coffee houses and galleries. At night, the city's bay bridge glows with colorful lights.
The Tampa Bay area is "a great combination of a metropolitan city and a beach resort," says Santiago Corrada, president and CEO of Visit Tampa Bay.
One of Tampa's many treasures is the Cuban food at Columbia Restaurant, founded in 1905.
Hotel rooms in the Tampa Bay area averaged $138 a night in May 2015, but dropped as summer progressed, hitting $101 in August, says Corrada. And prices are expected to follow a similar pattern this year.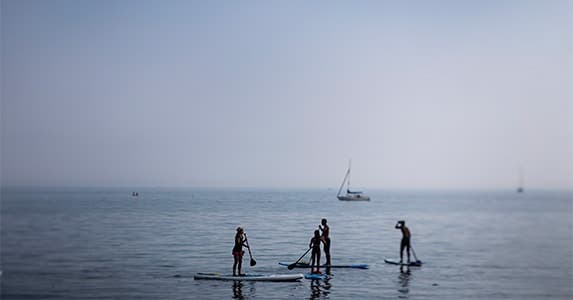 No. 6: Rochester, New York
Brian Bettencourt/Getty
Summertime turns Rochester into a beach town.
On the edge of Lake Ontario, greater Rochester and Monroe County are "the gateway to the Finger Lakes," says Rachel Laber, director of communications and public relations for Visit Rochester.
Vacationers swim, boat and fish — or just relax by the water.
One popular spot is Ontario Beach Park, a 39-acre park on the shores of Lake Ontario in the City of Rochester. The area also has a pier, historic carousel and Abbott's Frozen Custard.
Year-round, hotel rooms average about $142 a night, according to the 2016 Business Travel News index.
In the Finger Lakes region, renting a home or cottage in the summer is very common, too, says Laber.
Rochester itself offers plenty of activities, including the George Eastman Museum for photo and film enthusiasts. The Strong National Museum of Play looks like a colorful toy on the outside. Inside, it showcases interactive exhibits and games.
Music lovers converge during the Xerox Rochester International Jazz Festival, this year from June 24 through July 2.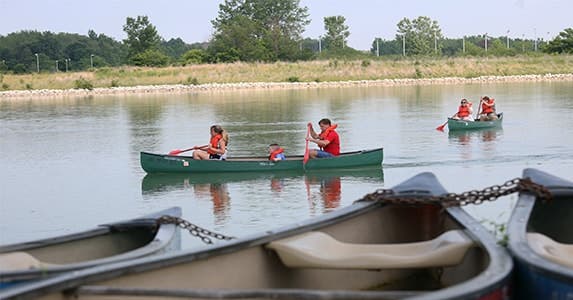 No. 5: Toledo, Ohio
Maumee Bay State Park Lodge
Toledo is a haven for bird-watchers, art and glass lovers and American history buffs. Plus it has beaches.
In the Toledo area, the beaches are on the western shore of Lake Erie in Maumee Bay State Park, says Cathy Miller, director of tourism for Destination Toledo.
In addition, a boardwalk into the marsh makes it "one of the coolest, most unique state parks," because visitors can watch deer, beaver, otters and bald eagles in their natural habitat, she says. And the park is a mecca for birders.
"Hotel prices in peak season can range from $89 to $159 in Toledo and suburbs," says Miller.
Maumee Bay Lodge and Conference Center averages around $175 in peak season, says Sherri Hudson, convention services manager for Destination Toledo. There are also B&Bs and plenty of camp sites for tents and RVs.
Other attractions: The Toledo Museum of Art (free admission) has a world-class glass collection, plus works by Cézanne, Degas, Matisse, Picasso, Rembrandt and Rubens.The National Museum of the Great Lakes has a shipwreck exhibit that includes artifacts from the Edmund Fitzgerald.
And food lovers flock to Tony Packo's for Hungarian food.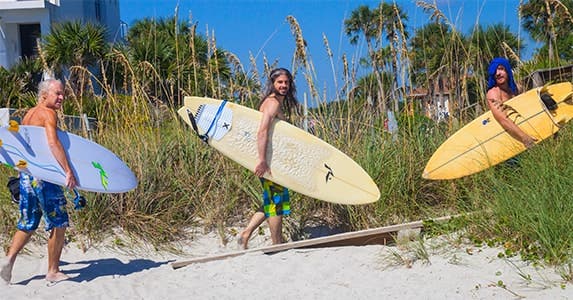 No. 4: Jacksonville, Florida
Diane MacDonald/Getty
If you're a duffer, Jacksonville's got game.
The area has more than 50 different golf courses that will challenge every skill level and fit every budget, says Patty Jimenez, leisure communications specialist for Visit Jacksonville.
But if you'd rather encounter your sand on a beach, no problem. Situated in northern Florida, the area has 22 miles of beaches along the Atlantic plus the Intracoastal Waterway.
"We're also a river city," Jimenez says of the St. Johns. "Anything you want to do on the water you can do in Jacksonville."
Locals and visitors enjoy surfing, boating, paddle-boarding and angling for more than 20 kinds of fish. The city also boasts the largest urban park system, plus 2 national parks, where residents and vacationers hike and bike.
Hotels averaged $83 per night January through August last year and are expected to be roughly the same this year, she says.
For foodies, Jacksonville offers a virtual international buffet, with more than 100 ethnic restaurants.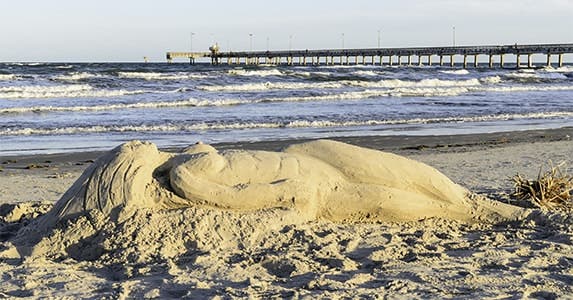 No. 3: Corpus Christi, Texas
© Ken Schulze/Shutterstock.com
If you like a little nature in your beach vacation, Corpus Christi could be the perfect jaunt.
Along with "miles and miles" of beaches — on the bay and the Gulf of Mexico — the area is also home to the Laguna Madre, one of only a few hyper-saline lagoons in the world.
Visitors can tour it via a kayak, or pull on a pair of waders and cast a line, says Ashley Simper, spokeswoman for the Corpus Christi Convention and Visitors Bureau.
In downtown Corpus Christi, McGee Beach is a favorite with locals.
For nature lovers: Padre Island National Seashore is a refuge for sea turtles, sand dunes and more than 380 species of birds, "making it a very popular destination for birders," says Simper.
And Rockport and Port Aransas have "a funky, laid-back" beach-town vibe.
Area hotel rooms range from $120 to $190 per night in the summer, says Simper.
And they can cost up to $290 a night on holiday weekends, says Paulette Kluge, CEO with the convention and visitors bureau.
Condo and home rentals are also very popular.
Driving is allowed on some beaches.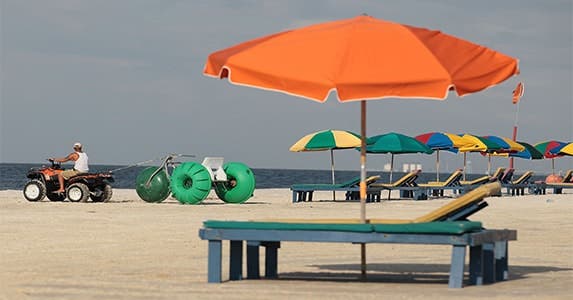 No. 2: Biloxi, Mississippi
Joe Raedle/Getty
If you love golf, the Gulf and gambling, put Biloxi on your list of affordable beach destinations.
The Mississippi Gulf Coast is home to "62 miles of coastland," says Renée Areng, executive director with Visit Mississippi Gulf Coast.
Vacationers can charter a boat for a fishing or shrimping excursion. Or feast on fresh-caught seafood beachside at local favorites like Shaggy's and The Reef.
Gulf Islands National Seashore is the perfect beach for those who want a back-to-nature get-away. Visitors can do everything from beach combing and bird watching to swimming, snorkeling and camping.
If you want to play the odds (or evens), the area is home to a dozen different casinos, offering gaming, entertainment and fine dining, says Areng.
And the region that hosts the Mississippi Gulf Resort Classic is also home to 19 golf courses, she says.
Throughout the Gulf Coast, most of the hotel rooms range from about $80 a night to the mid-$100s during the summer months, says Areng.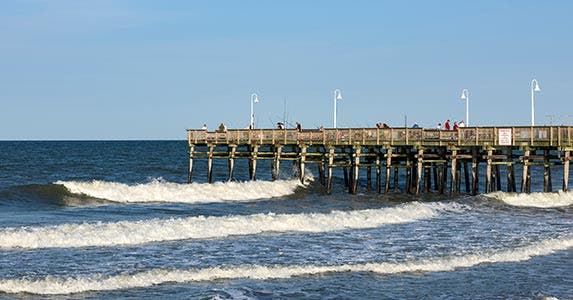 No. 1: Norfolk/Virginia Beach, Virginia
John Greim/Getty
When it comes to vacation activities, Norfolk has it all:
Restaurants.
Museums.
An arts district.
Festivals.
Baseball.
Great beaches.
In Norfolk, the Ocean View area has beautiful beaches, restaurants and a 2-story pier where visitors can drop a line into the Chesapeake Bay, says Erin Goldmeier, spokeswoman for Visit Norfolk.
Hotel rooms in Norfolk proper annually average $118, according to the 2016 Business Travel News index.
In adjacent Virginia Beach, which fronts the Atlantic, rooms range from $75 to $350, depending on location, says John Mayer, spokesman for the Virginia Beach Convention & Visitors Bureau.
Near Sandbridge Beach, vacationers can rent homes and condos that average about $700 to $2,200-plus a week.
May through October is festival season. A highpoint of June's Harborfest: the Parade of Sail — when the historic tall ships glide into the harbor. "It's absolutely beautiful," says Goldmeier.
For an unusual dining experience, try the Pleasure House Oyster boat tours. Learn about oysters and ecology, then enjoy just-harvested seafood at a chef's table set up right in the water.